Forecasters said the "strongest storm of the year" will form late Tuesday in the Atlantic Ocean but only hit the East Coast with a glancing blow.
While a couple of inches of snow may fall in Northeastern cities, the worst of the weather will mainly stay offshore.
Winter weather advisories were issued from eastern Tennessee to southern New Jersey Tuesday through Thursday by the National Weather Service and storm warnings were in place for Boston and Maine.
"We have two storm systems that will combine into one," said Weather Channel forecaster, Kevin Roth. "We have one coming across the Midwest with a band of snow now and another one forming off the Southeast this morning. This will create what will probably be the strongest storm of the year so far in the western Atlantic."
Cape Cod, eastern Long Island and Downeast Maine could get hit hard, and Boston could see as much as 5 inches of Snow. New York, Philadelphia and Washington will get little more than a dusting, Roth said.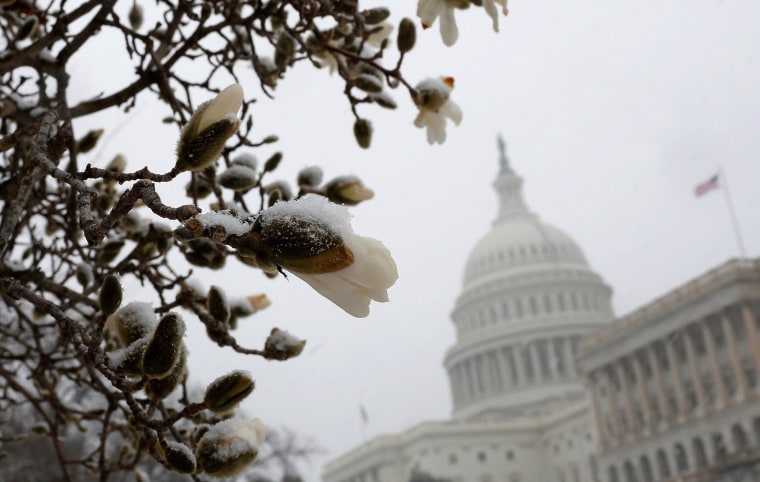 Nearly eight weeks after Punxsutawney Phil predicted six more weeks of winter on Groundhog Day, the hits keep on coming.
"You might expect this climatological peak in early February," he said. "We're about six or seven weeks late so the furry rodent got one right."
Another blast of arctic air is invading much of the eastern U.S., forecasters said, with temperatures through midweek forecast to be 10 to 20 degrees below normal.
— Henry Austin