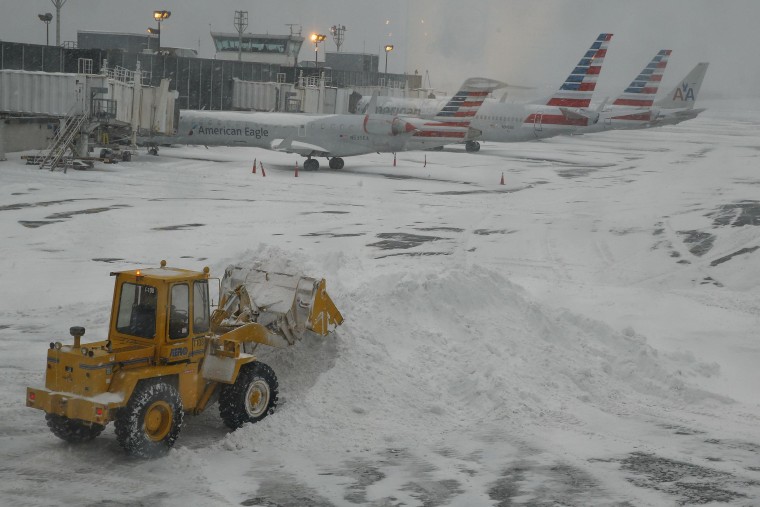 More than 1,600 flights were canceled on Friday while airlines and travelers were still digging out from the day before when more than 7,100 flight cancellations made it the worst day so far of a long, cold and snowy winter.
The latest Nor'easter, blamed for 21 deaths, dumped up to 28 inches of snow in part of the East Coast, NBC News reported.
As of Friday morning, more than 1,600 flights were canceled and 3,100 were delayed, according to FlightAware, a tracking service. New Jersey's Newark Liberty International canceled more than 150 flights, 25 percent of its schedule. Charlotte/Douglas International, Philadelphia International, Reagan National and LaGuardia Airport had canceled more than 10 percent of their departures by early Friday morning.
Regional carrier ExpressJet nixed more than 200 flights followed by US Airways and United, with at least 125 cancellations each.
As of Thursday afternoon, 96,300 U.S. flights had been canceled since Dec. 1, with 75,300 of them this year, according to masFlight, a data and software company specializing in airline and airport operations. About 15,000 flights have been canceled this week, nearly half on Thursday.