WASHINGTON — A Democratic congressman took to the House floor on Wednesday to unveil articles of impeachment against President Donald Trump, but allowed the measure to be shelved to avoid forcing his Democratic colleagues to take a potentially difficult vote.
Sporting an American flag tie, Rep. Al Green of Texas excoriated the president in front of his fellow lawmakers.
"Donald J. Trump, president of the United States of America, has undermined the integrity of his office with impunity," Green said. "[He] has betrayed his trust as president to the manifest injury of the American people and is unfit to be president and is impeached pursuant to Article Two, Section Four, of the Constitution of the United States of America."
Any impeachment attempt is a nonstarter in the Republican-controlled Congress. But Green's was a "privileged resolution," which would have required the House to vote on the measure within two days.
Related: From Impeach to Wait And See, Democrats Dance Around the 'I-Word'
However, after giving his speech, Green intentionally missed the window to formally introduce the measure, delaying it indefinitely.
Green, one of only a handful of Democrats to publicly call for the president's impeachment, told reporters he pulled the resolution to give his fellow representatives "a chance to review it."
"I want my colleagues do what their consciences dictates, as will I, and we'll let history judge us all," Green said.
He promised to bring the resolution back to the House floor, but did not say when.
If he had followed through, Green would have forced every Democrat in the House to put themselves on the record on impeachment. Many Democrats, including the party's leadership, feel it's far too early for that and worry a premature vote would be a lose-lose proposition.
A vote in favor of impeachment could make Democrats look like they're overreaching and reflexively obstructionist, while a vote against could inflame the party's restive left flank.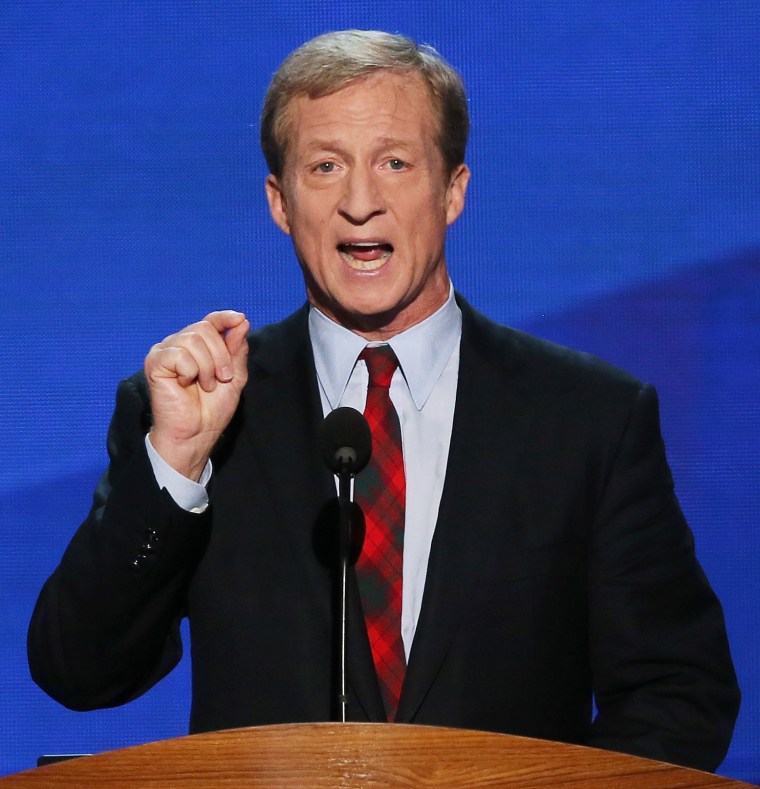 Also on Wednesday, the progressive mega-donor Tom Steyer — who spent close to $100 million on the 2016 elections — wrote a letter to the campaign arm of House Democrats urging that the party's 2018 congressional candidates run on impeachment.
"This is not a time for 'patience,'" Steyer wrote. "I am asking you today to make public your position on the impeachment of Donald Trump and call for his removal from office."
"I hope you will make your position clear so that Democratic voters who are under constant attack by this administration, know their elected representatives have the patriotism and political courage to stand up and take action," added Steyer, who has long considered running for office himself.
Green, who said he was not aware of Steyer's letter, declined to say if he had received any pressure from his party's leadership to back down from the measure after his speech in the House, but said he had not been dissuaded ahead of time.