Some Democratic leaders around the country are growing increasingly concerned that the party could be repeating its errors from the 2016 election by looking past voters' core concerns in lawmakers' eagerness to take aim at the president.
"We're obsessed with what's happening here, and a lot of American people are worried about that," Los Angeles Mayor Eric Garcetti told NBC News during an interview in D.C. this week. "But if you're out of a job or struggling with debt, you've got more primary concerns than even all of the drama here in Washington. And if nobody is speaking to it, besides this president, you're going to stick with him. You just are. Even through this stuff."
Some Democrats — especially those outside Washington, who are closer to their constituents and more removed from the Beltway — warn most voters are too busy leading their lives to pay attention to the ins and outs of the Russia investigations or the controversy du jour in the capital and are more responsive to bread-and-butter issues than the possible but unlikely impeachment of the president.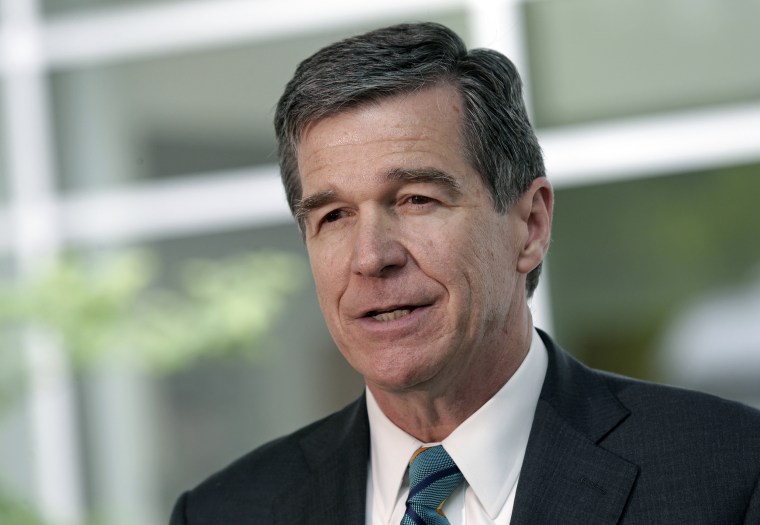 "Yes, Trump is hurting the country," said newly elected North Carolina Gov. Roy Cooper. "But the bottom line is people are worried about getting their kids through college, making ends meet, and keeping their family running. Those are the things that they focus on."
Cooper, who outperformed Clinton last year by winning a swing state state she lost, worries Democrats could lose focus of "pocketbook issues."
"We have to communicate with people that we know we will help," he told NBC News. "And a lot of those people voted for Donald Trump because they were frustrated that their wages were stagnant, that they didn't see their lives getting any better. And it's important for us to show them that we are a better alternative."
Since the election, Democrats have latched on to countless, sometimes conflicting, explanations for why Clinton lost. But one that has gained traction across is she spent too much time prosecuting Trump's temperament and not enough selling her ability to help people. A study published after the election by the Wesleyan Media Project found Clinton's campaign aired far fewer policy-focused TV ads than any other presidential campaign since 2000 — including Trump's.
No Democrat is advocating going easy on the president or skirting the mounting White House controversies. But there are tradeoffs in prioritizing either scandal or policy.
"There's room for both, and I don't think they should be mutually exclusive, but I think we saw in the election that people want to see, 'What are you going to do for them?'" said Terry McAuliffe, the popular governor of Virginia and a close Clinton ally.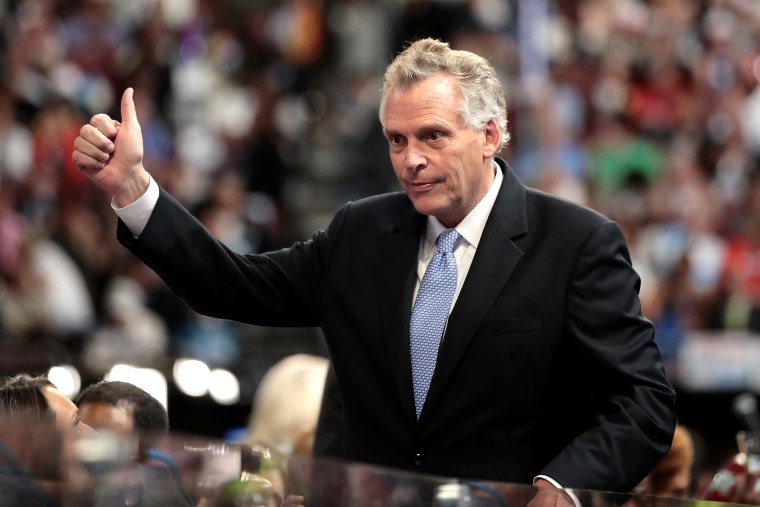 McAuliffe, a former Democratic National Committee Chairman, said when he talks about Trump, he talks specifically about how the president is impacting voters in his state.
"I think the message for us as Democrats is we've got to give people a reason to vote for us, not against Trump. I think that's a much more powerful message," he said.
At a Center for American Progress conference in Washington on Tuesday that served as the first cattle call for potential Democratic White House hopefuls, speaker after speaker took to the stage to remind the audience that Democrats "cannot be just a party of resistance," as Sen. Cory Booker (D-NJ) said in his keynote address.
Indeed, the left-leaning think tank's gathering, was billed as being about "Ideas," and several speakers focused on issues like criminal justice reform and the economy.
But in the hallways of the Four Seasons Hotel outside the main ballroom — like everywhere Democrats congregate these day — attendees couldn't help but buzz about the FBI investigation and the possibility of removing the president.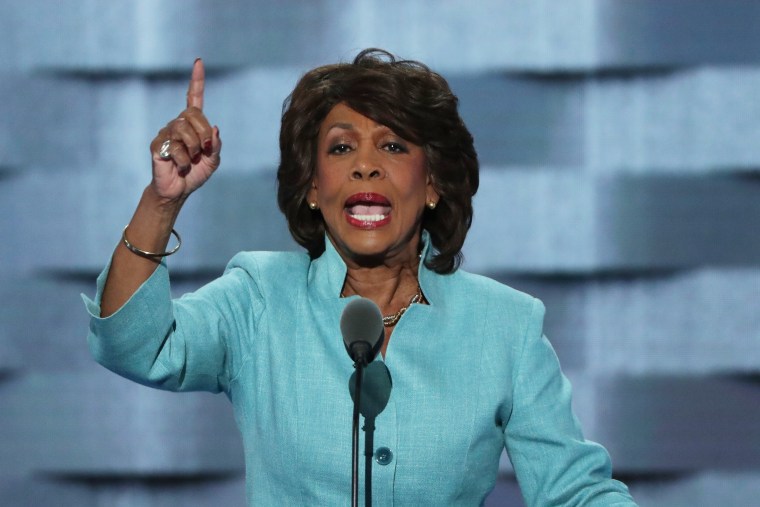 And it was Rep. Maxine Waters (D-CA) who brought the audience to whooping applause by declaring, "We don't have to be afraid to use the word impeachment!"
Waters has been in Congress 26 years, but her willingness months ago to become the first Democrat to call for impeachment turned her into an overnight sensation among the party's base and a must-have speaker at left-leaning events.
As investigative bombshells drop, more of her colleagues have stepped up to grab their own moment in the spotlight by dropping "the I-word."
But many Democrats privately worry that lawmakers and outside groups demanding impeachment are making a quick buck in a way that could ultimately be counterproductive for the party.
"There is increasing concern for a lot of us that jumping to impeachment talk before the facts are there and the American public are ready for it is a gift to Trump," said one Democratic strategist, who requested anonymity to speak candidly.
RELATED: The Democrats vs. Trump: Full coverage
"No matter how much it can get you on cable TV or raise you money on the internet," the strategist continued, "flipping to the last chapter of the spy novel before reading the book will undermine the damage this investigation is going to do to Trump by making the American people see it as political and prejudged."
Even the some in the party's generally combative left-wing has called for some brake-pumping.
"I don't think you want to make that leap to impeachment until you follow a path that leads us there," Sen. Bernie Sanders said during a CNN town hall this week. "Maybe it will [lead there] maybe it won't. But I'm not there at this point."
"Many people across America think that Trump's lawbreaking and seemingly treasonous acts sound horrible, but then look at their family and think more about whether they have good jobs and healthcare," said Adam Green, the co-founder the Progressive Change Campaign Committee,
"Democrats should absolutely hold Trump accountable," he continued, "but must also be disciplined about pivoting to our core message" on healthcare and jobs.
"Without that, the lesson of 2016 simply isn't being learned," he added.