MIAMI — If Democrats are going to take back the House, they're going to have to start here.
Almost two dozen interviews with voters this weekend from across GOP Rep. Carlos Curbelo's sprawling district — which stretches from southwest Miami down all the way to Key West and out across the Everglades to the Gulf Coast — reveal a mix of opinions on his vote last week in favor of the House health care bill to repeal the Affordable Care Act and its impact on his reelection next year.
But the voters with the most passionate responses were generally those who opposed the Republican plan and their representative's support for it.
Judith Casale said she is going to do everything in her power to stop Curbelo, one of the most vulnerable Republicans in the country in the 2018 midterms.
"I have never canvassed before, but I will f---ing crawl door to door to make sure you lose," the otherwise mild-mannered 60-year-old recalled that she tweeted at Curbelo as she sat in her living room on Saturday afternoon.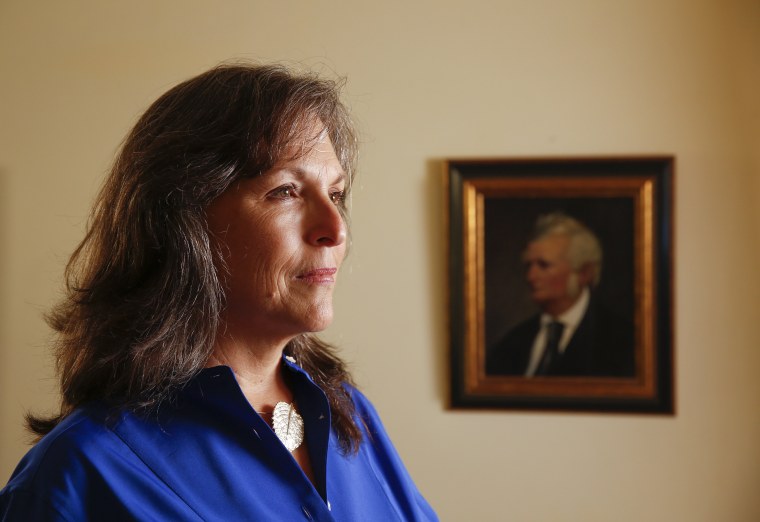 Casale, a Miami native who runs a small brokerage company with her husband Dan, said the couple depends on Obamacare after both developed preexisting conditions that made it almost impossible for them to find health insurance.
Though registered as a Democrat, Casale said she was not very politically active before Donald Trump's election, and had voted for Ronald Reagan.
"I have called him pretty much every day. I have faxed. I have tweeted. I have Facebooked," she said of Curbelo. "I have told him, fix it, don't repeal it."
Curbelo has a target on his back and he knows it.
On the day of the healthcare vote last week, activists staged a "die in" outside his district office in Miami, lying on their backs on the sidewalk with faux gravestones.
"He should know he wrote his political death certificate with that vote last week. Because we are hell-bent on turning that district blue in 2018," said Mike Williams, the founder of Indivisible Miami, the local chapter of a new group that sprung up since the election as the left's answer to the Tea Party.
Curbelo's office said he was not available for an interview, but pointed to a statement in which he said the GOP health care bill was not perfect, but that it was important for him to be a part of negotiations. The vote "is just a step in the legislative process for this bill — not the end of it. We have worked hard to improve the legislation, but we have a long way to go," he said.
While the district is unique in many ways, and the election is still 19 months away, the interviews by NBCNews.com offer a snapshot into the feelings of voters in a place that should be relatively low-hanging fruit for Democrats as they seek to win the 24 seats they need to flip the House from GOP control.
On a clear blue Saturday, Ray Gonzalez, took a break from a relative's birthday party in a Miami park to say he likes the insurance he's been on for the past two-and-half years through the Affordable Care Act exchange in Florida.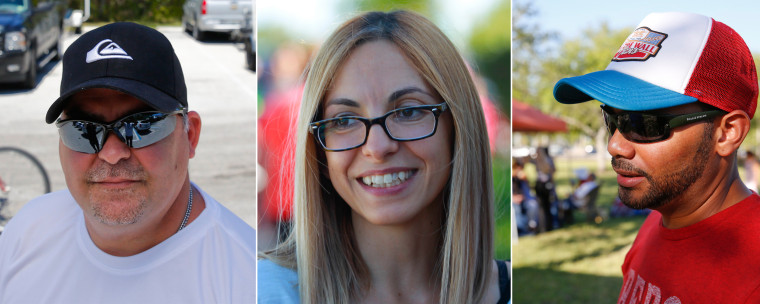 "I need to know why he wants to take it away," said Gonzalez, who sells landscaping stones, of Curbelo's vote to repeal the law. "Maybe he thinks he's doing something right, but I know a lot of people who use it [Obamacare] and they're scared that Trump will change something and make it worse. They are happy right now."
Down in Homestead the next day, Lissa Kobak, a stay-at-home mom, said she thinks Republicans are rushing to undo the law for the wrong reasons and that it will affect her vote next year.
"I don't think it's right the way they're trying to fix it. They're going too fast," she said. "I think they're just doing it because of the (Obamacare) name and because of the promise they made."
The GOP controls three out of the four congressional districts around Miami, even though Democrats easily outnumber Republican voters in the region. Two of those Republicans — Curbelo and Rep. Mario Diaz-Balart, who is also being targeted by Democrats next year — voted in favor the GOP's American Heath Care Act.
The third, longtime Rep. Ileana Ros-Lehtinen, trashed the bill — days after announcing her surprise retirement from Congress.
"I will not support a bill that has the potential to severely harm the health and lives of people in South Florida and therefore I remain steadfast in my commitment to vote NO," she said in a statement.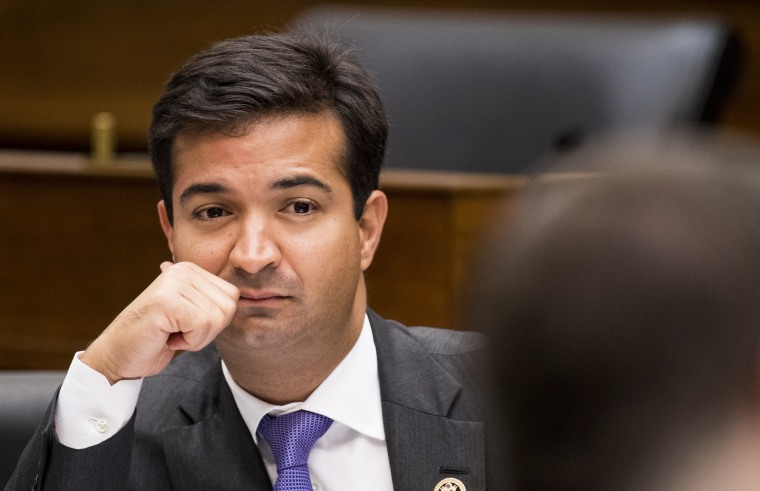 Ros-Lehtinen's district has the highest number of people enrolled through Obamacare of any in the nation, according to the Miami Herald and the Kaiser Family Foundation.
And of all the 238 congressional districts controlled by Republicans, it is also the one that voted for Clinton by the largest margin last year.
With Ros-Lehtinen gone, Democrats are confident they already have her seat in the bag.
The second most likely district to fall in Florida is Curbelo's, right next door to Ros-Lehtinen's. Over 92,000 people in his district are enrolled through Obamacare, and Clinton trounced Trump by 17 percentage points here, making Curbelo the Republican from the most pro-Clinton congressional district on the ballot in 2018.
But in Key Largo on Sunday, Lucy Garcia said she's not sure Democrats will succeed in ousting the congressman. She knows a lot of people who depend on Obamacare and she supported Bernie Sanders, but she said Curbelo has strong ties to the Cuban-American community, which dominates the district's politics.
"You see a lot of Cubans voting for Republicans because they think Democrats are communists," said Garcia, who is Cuban herself.
Seven-in-10 residents of the district are Hispanic and four-in-10 were born outside the United States.
Curbelo won a hard-fought race for a second term last year, against Democrat Joe Garcia, who was tainted by an ethics scandal.
Democrats say they'll have a stronger candidate this time — although no one has announced yet — and they have already started spending money on ads attacking the lawmaker. Republicans recently added Curbelo to a select program to aid the party's most vulnerable incumbents.
But it's not hard to find Curbelo supporters here, too.
Javier Suarez, who drove down to the Keys from South Miami-Dade County to go fishing with his family, cheered the Obamacare repeal vote.
"Curbelo's doing a great job," said Suarez, who also voted for Trump. "They're taking from the middle class to pay for the lower class. They get Medicaid while we suffer between taxes and now the Obamacare penalty."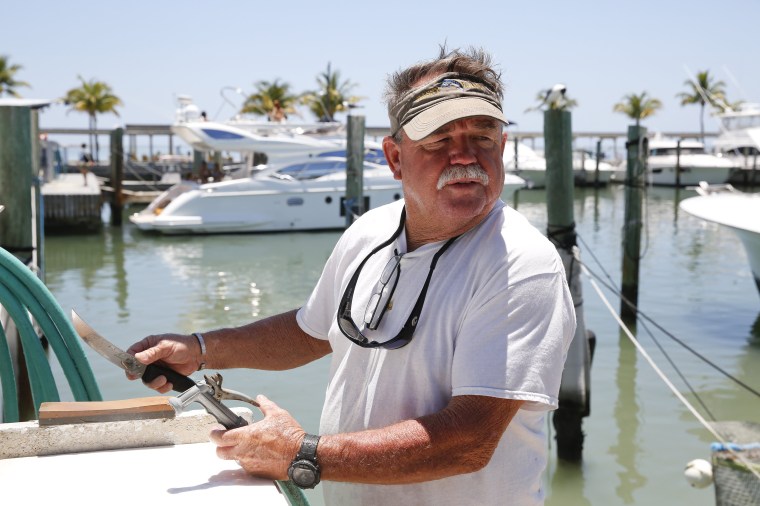 On a dock further down Route 1, Capt. Butch Green, who runs a fishing charter, deftly filleted fresh-caught yellow tail as he said Curbelo was right to vote for the bill.
But Green said he's not an ideologue, noting that he voted for Obama twice before switching to Trump last year.
"I'm a middle-class guy, and I serve the middle class. Rich people can afford their own boat and poor people stand in line for food stamps," he said. "I'll vote for whoever is going to serve the middle class."
Curbelo's district skews younger than other parts of Florida and low turnout among millennials could be one of the Democrats' biggest challenges in taking it back, said University of South Florida political scientist Susan MacManus.
"If Curbelo wins, it's going to be because of a fairly weak Democratic candidate who's not well known, the health care issue ultimately getting righted by the time he goes into the field, and lower turnout from younger people," she said.
MacManus estimates that young people turned out at a rate 20 percentage points lower than voters overall last year. "It's really what cost Hillary Clinton the election in Florida," she said.
Tere Gavalda, a longtime Democratic activist in Dade County, said Curbelo ran a strong campaign last year and got lucky with a weak opponent.
"We have a good chance of ousting Curbelo," she said. "As a good Cuban Catholic, I have my candles all lit.
"But of course the Democrats have to get their sh-- together," she added. "We are experts at taking defeat out of the jaws of success. And then you sit there and wonder why am I involved in this."