WASHINGTON — Not long ago, Devin Nunes was an obscure Republican congressman accustomed to running for re-election essentially unopposed as he quietly ascended the ranks in Washington.
But his starring role in one of the defining sagas of the Donald Trump presidency has provoked a real threat back home. His work defending the White House from questions about Russian meddling in U.S. elections has made Nunes a vulnerable target in the midterms, even though Trump won his central California district by 10 percentage points.
A local prosecutor, Democrat Andrew Janz, is on track to raise $1 million this quarter after raking in more money online than any Democrat in the country, except for Conor Lamb, who won the recent special election in Pennsylvania.
"My opponent is front and center in all of this, and so we really believe that removing this man from office is a national imperative," Janz told NBC News. "This is the only way to get to the bottom of what happened in 2016 and to make sure that Russia's involvement in our elections never happens again."
He added of Nunes, "While he's in Washington focused on the Russia investigation, the issues back home are forgotten."
In Southern California, a dozen candidates from both parties have lined up to challenge GOP Rep. Dana Rohrabacher, who Politico once dubbed "Putin's favorite congressman."
"I don't see this as anything short of a national security issue of the highest kind," said one of the challengers, Paul Martin, a pastor and blogger who argues that only a moderate Republican like him can keep the affluent suburban district in GOP hands this year.
The Trump-Russia saga, while gripping the nation's capital and drawing huge media coverage, has yet to penetrate in a significant way, beyond a handful of districts, into the other big political story of the year — this year's midterm elections.
But that may be about to change.
Special counsel Robert Mueller's probe is already providing the background music to the national political environment and it soon may get louder, with Trump stepping up his attacks on the investigation and with the trial of his former campaign manager set to open in September. Candidates and consultants said they expect the issue to peak before November.
"It'll be like the 600-pound red elephant in the room," said Rep. Steve Cohen, D-Tenn., who has tried to force passage of a bill to protect Mueller in case Trump tries to fire him.
The stakes make the Russia controversy difficult to ignore in the battle for the House. If Democrats win back Congress, they're certain to make full use of their oversight powers, potentially including impeachment.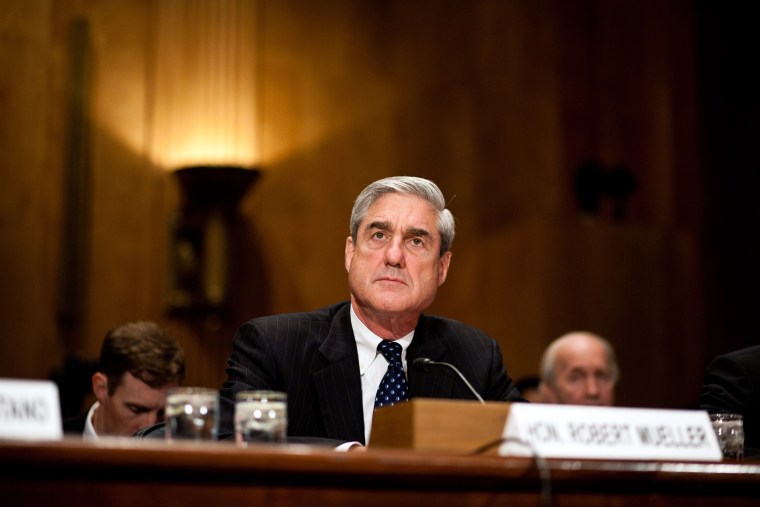 Republicans dismiss the political impact of the controversy, noting that Americans are more concerned with pocketbook issues.
"Voters tend to tune out cable news panels and Twitter chatter, opting to focus more on issues that actually have an impact on their daily lives. A boost in their paychecks and a roaring economy — each a byproduct of the Republican tax reform plan — are far more relevant to people than what pundits have to say on TV," said Jesse Hunt, a spokesperson for the Republican Congressional Campaign Committee.
Polling supports that argument, with Americans regularly listing issues like health care and the economy as their top issues, and about half of those surveyed expressing no opinion either way about Mueller.
National Democrats also urge their candidates not to focus too much on the Russia probe or impeachment, which can feel distant to voters' personal struggles.
"Amidst the chaos, Democratic candidates need to stay focused like a laser beam on economic issues," said Jeb Fain, a spokesperson for House Majority PAC, the party's flagship House super PAC.
But Democrats believe the swirl of controversy and Trump's defensiveness on Russia are already having an indirect effect on the electorate, contributing to the wider sense of chaos that has kept the president's approval ratings fairly low and fired up the liberal base.
And the more that attention gets drawn to legal machinations in the White House, the more difficult it will be for Republicans to keep the focus where they want it to be: their legislative accomplishments and the robust economy.
"If you see the cook chasing around rats in the kitchen, it doesn't matter how good your meal is," said Dan Sena, the executive director of the Democratic Congressional Campaign Committee.
The political impact of a dramatic development in the case, such as Trump seeking Mueller's removal or a damning report from the special counsel, are unknowable. But the handful of places where the probe and its related controversies are already in the foreground offer some clues.
Rohrabacher was always going to be in for a stiff challenge this year, since Hillary Clinton won his Orange County District in 2016.
But now Harley Rouda, one of several Democrats in the race, has put Trump-Russia investigation front-and-center, running an ad tying Rohrabacher and Trump to Putin and building an anti-Putin website.
Even Rouda said his argument to voters always returns to asking what Rohrabacher's attempts to improve relations with Russia have to do with making health care more affordable or schools better. "It is doing nothing to advance the interests of the families of the 48th district," Rouda said.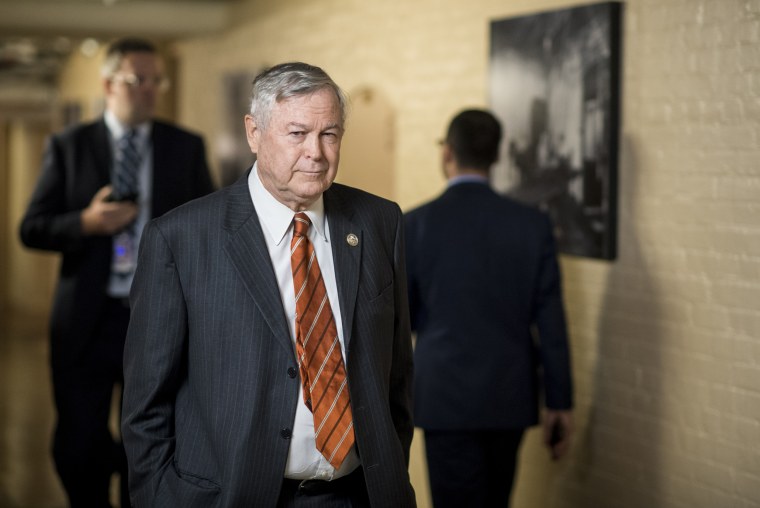 In Florida's conservative panhandle, Navy Veteran Phil Ehr is hoping to get some of the same national attention Janz has enjoyed in an uphill battle against Rep. Matt Gaetz, R-Fla. — a freshman who has made a name for himself appearing on television as one of Trump's most vociferous defenders.
But he knows that in an area where Fox News is on in every bar and Trump won by nearly 40 percentage points, Mueller's probe will probably never be a silver bullet. So instead, in a district dominated by major military bases, he's appealing to pragmatism and patriotism.
"Does the Russia investigation resonate with the people that I'm talking to in Northwest Florida? Well not really, they're much more interested in kitchen-table issues," he said. "But a lot of voters are sick and tired of that kind of ideologically driven thinking and not practical problem-solving."