President Donald Trump has been in the White House less than 100 days, but frustrated Democrats are already looking ahead to the 2020 elections.
That tantalizing prospect of getting a Democrat back in the White House after four years is expected to attract an unusually sprawling field of candidates that could include everyone from senators and governors to actors and businessmen.
And unlike the previous two Democratic nominating races, the contest will begin with no clear frontrunner and a leaderless party, leveling the playing field and inflaming the imagination of any public figure spoiling for a possible fight against one of the most polarizing presidents in memory.
The Iowa caucuses are over 1,000 days away and the political landscape will undoubtedly change in unpredictable ways in the meantime. But the prospect of taking on a controversial and unpopular incumbent who lost the popular vote in 2016 has potential candidates are already starting to think about it. Here are some people to watch: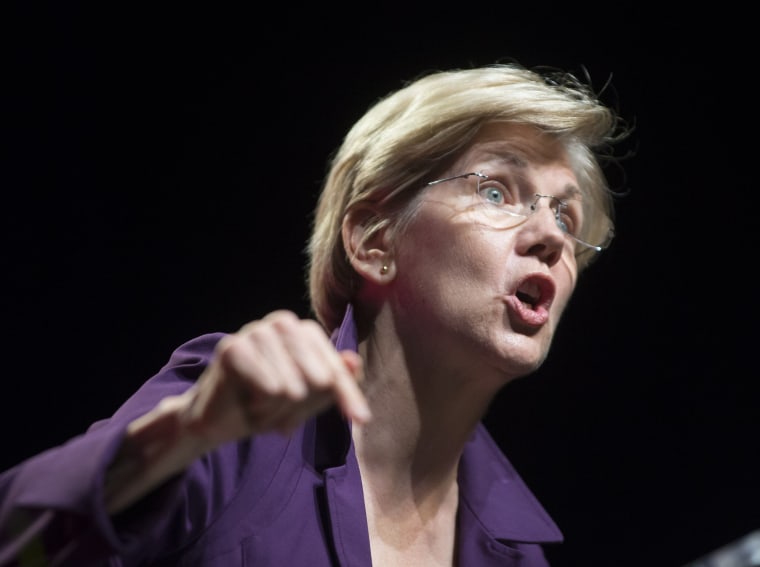 WARREN
Sen. Elizabeth Warren (D-MA) – In her new book, Warren reveals for the first time that she considered running in 2016, when liberals were begging her to enter the race. This year, Warren joined the Armed Services Committee, filling a major national security gap in her resume. First though, she'll have to win reelection next year in Massachusetts, where some Warren allies expect Republicans to spend heavily to defeat or at least damage her.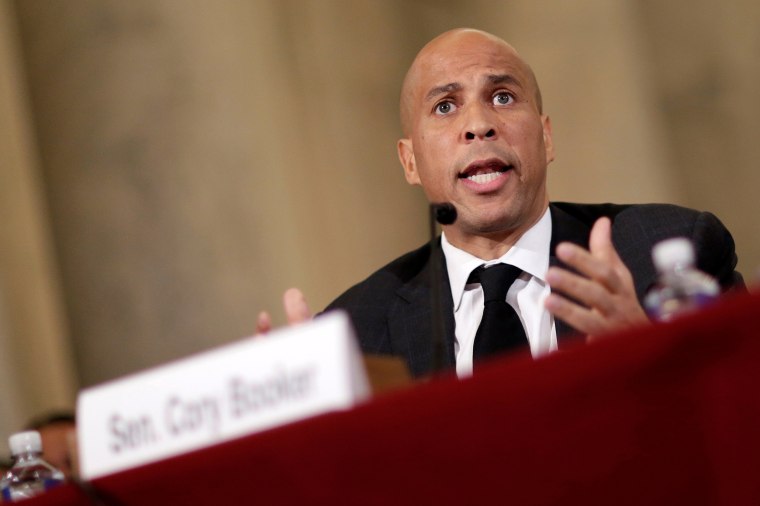 BOOKER
Sen. Cory Booker (D-NJ) – Booker is a crowd favorite whenever he speaks to Democratic audiences and is expected to headline several party fundraising events this year. One of the few African-Americans in the Senate, Booker has a big social media following and is a darling of the Manhattan donor class. His precedent-breaking testimony against Attorney General Jeff Sessions was a high-profile event that endeared him to many on the left.
RELATED: Democrats vs. Trump: Full coverage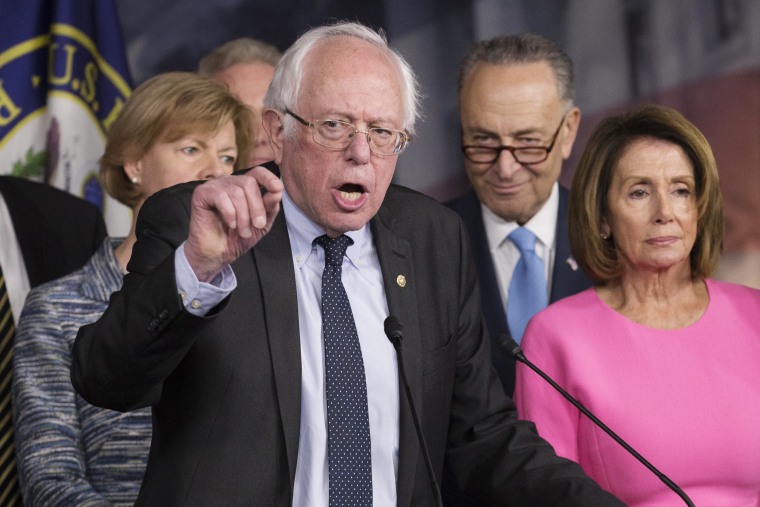 SANDERS
Sen. Bernie Sanders (I-VT) – Sanders won millions of votes during his unexpectedly strong presidential primary bid last year, which gave him a massive following and small-dollar donor base that's the envy of many Dems. He's the most popular politician in America, according to some surveys, and inspires enthusiastic loyalty. But Sanders would be 78 in 2020, and while his age doesn't seem to slow him down, Democrats may want a fresher face.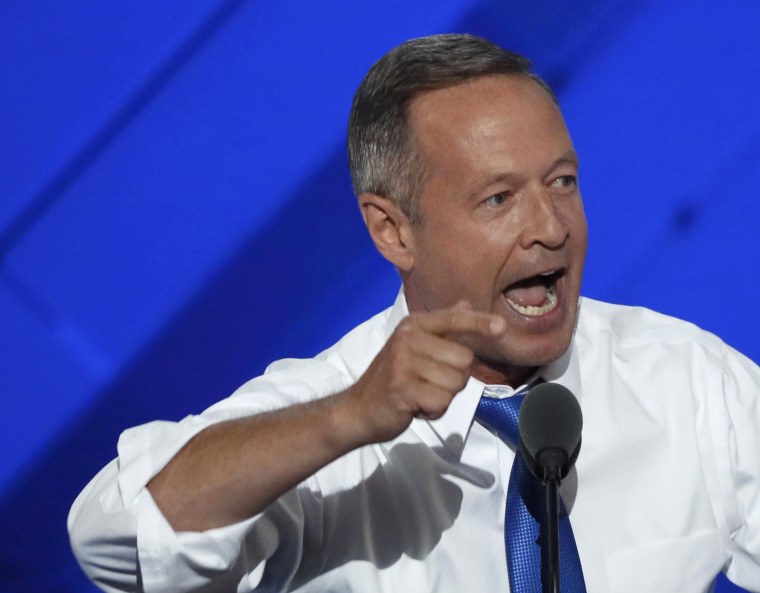 O'MALLEY
Former Gov. Martin O'Malley (MD) – No one has shown more interest in 2020 so far than O'Malley, who has been traveling to key states to campaign for Democrats and who told NBC News in January that he "just might" run for president again. O'Malley failed to crack 1% in the Iowa caucuses last time around. But he was convinced there no room for anyone in a race so clearly defined by Hillary Clinton and Sanders, and insists that he could perform better under different circumstances.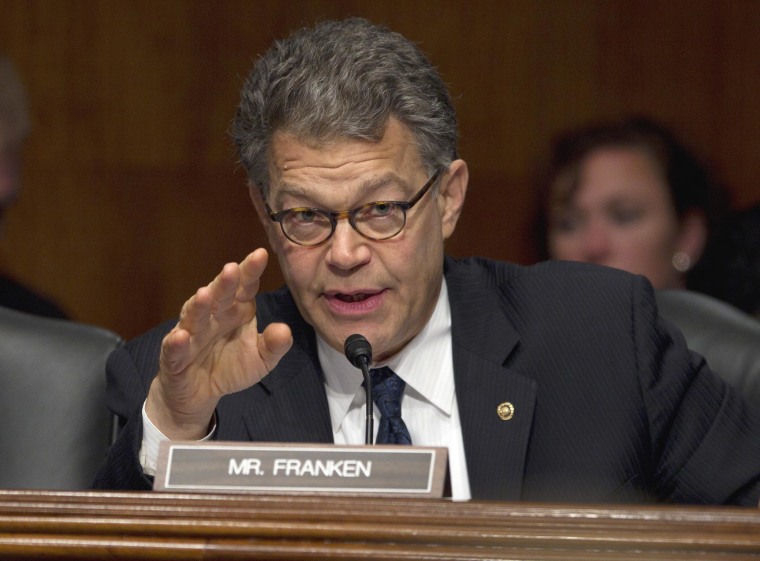 FRANKEN
Sen. Al Franken (D-MN) – With a reality TV star-turned-politician in the White House, some Democrats think the comedian-turned-politician would be the perfect foil. His book out next month, sarcastically titled, "Al Franken, Giant of the Senate," could be a signal of higher ambition.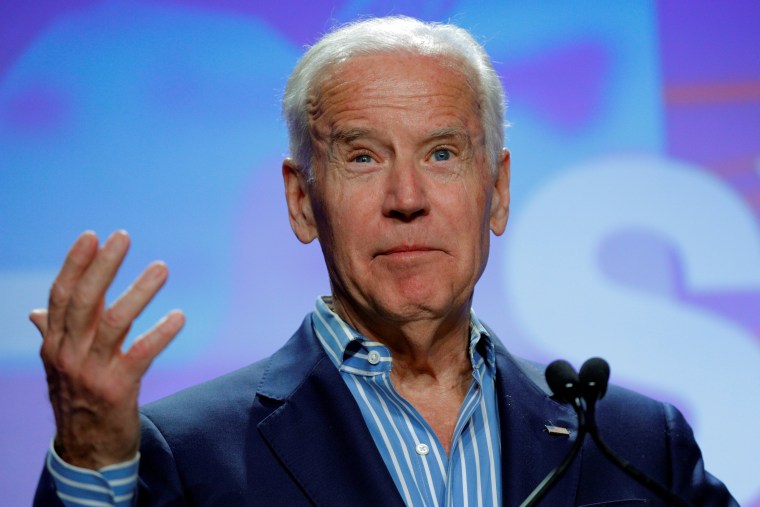 BIDEN
Joe Biden – The former vice president ran for the top job twice and nearly did a third time in 2016. Could he really make a go of it in 2020? "Never say never," Biden told "Late Show" host Stephen Colbert. "You don't know what's going to happen. I mean, hell Donald Trump's gonna be 74. I'll be 77 and in better shape. I mean, what the hell?"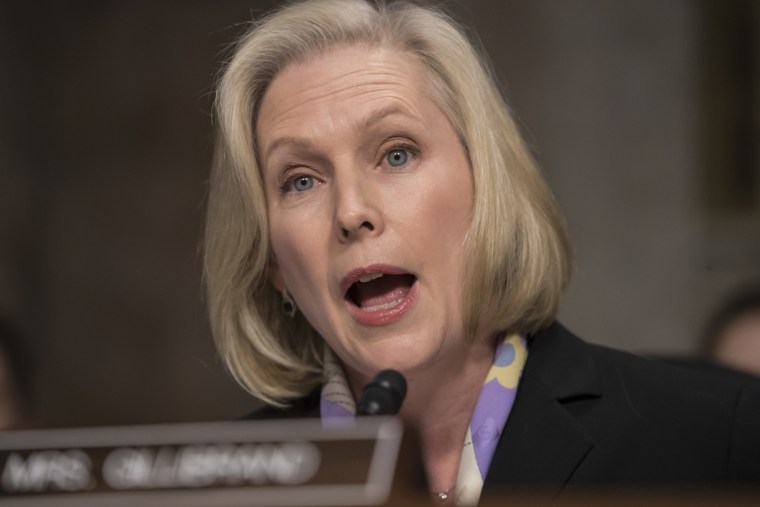 GILLIBRAND
Sen. Kirsten Gillibrand (D-NY) – Gillibrand has long been seen as potential presidential material, and her decision to vote against almost every one of Trump's Cabinet nominees has earned her renewed praise on the left. A recent profile in New York magazine further edged her toward the national stage.
RELATED: Trump Effect: Dems shatter fundraising records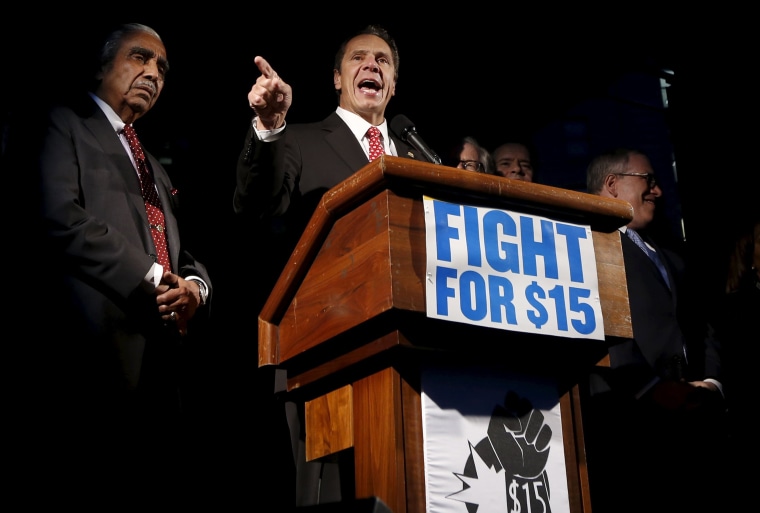 CUOMO
Gov. Andrew Cuomo (NY) – Cuomo has built a record of accomplishments in his time leading New York State, including the recent passage of a universal college tuition program, even though he's also racked up some detractors along the way. And unlike some of the other 2020 possibles, he's hardly shown a relish for taking on Trump.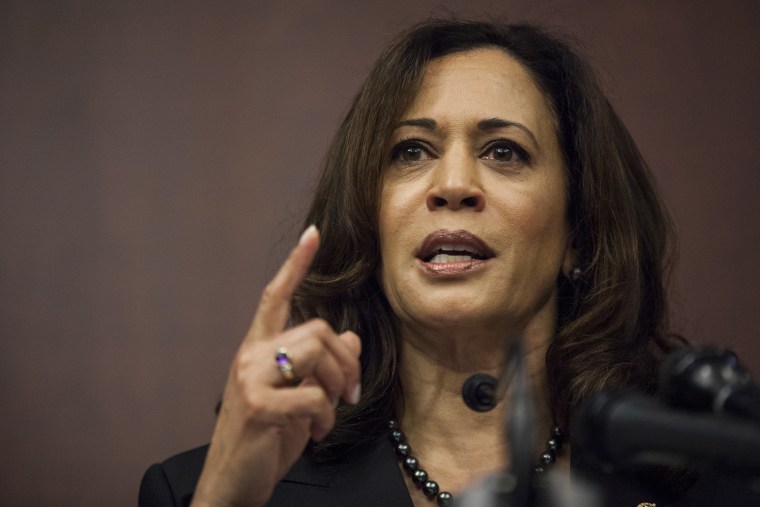 HARRIS
Sen. Kamala Harris (D-CA) – The former California Attorney General just got to the Senate in January, but many party insiders think she's interested in higher office and that she would be a formidable candidate for the White House. Political talent scouts have been watching her for years, with a 2015 Washington Post headline asking, "Is Kamala Harris the next Barack Obama?"
REMAINDERS
Other governors – Connecticut Gov. Dan Malloy was called Obama's favorite governor, and he's now leading the Democratic Governors Association, raising his profile and connecting him to donors, elected officials and operatives across the country. Colorado Gov. John Hickenlooper, a former brewpub owner, has been eyed as a different kind of Democrat from a swing state. Washington Gov. Jay Inslee's administration has scored victories against the Trump administration in court. And even Virginia Gov. Terry McAuliffe, the longtime party fixer and fundraiser, has left the door open on 2020.
Other senators – Sen. Chris Murphy (D-CT) has carved out a prominent spot in the party as a young foreign policy expert. Franken's home state colleague, Sen. Amy Klobuchar, is said to be interested in a White House bid. Sen. Tammy Duckworth (D-IL) is a Purple Heart-winning vet who ran a successful race to be promoted from the House. And Sen. Sherrod Brown (D-OH) inspires fandom in may progressives while remaining popular in the the kind of blue-collar areas where Trump routed Democrats.
WILDCARDS
Then there are the businessmen and women, the celebrities, the non-politicians. Trump won, their thinking might go, so why not me? Facebook executive Sheryl Sandberg has been rumored to be interested, as has Starbucks CEO Howard Schultz. Mark Cuban, the billionaire "Shark Tank" star, brings a unique ability to get under Trump's skin. And rumors even fly about actors like Dwayne "the Rock" Johnson and George Clooney.
Unlikely? For sure — but so was Trump.