It's flown largely under the radar so far, but a special congressional election in South Carolina on Tuesday may soon be getting a lot more attention.
The district tilts heavily Republican, but as in other recent special elections, Democrats are hoping for an upset fueled by displeasure with President Donald Trump. They note it's the only special election this year in a district Democrats have held until fairly recently, and also the only one where there is a sizable black electorate.
"We can do this," Democratic National Committee Chairman Tom Perez told South Carolina Democrats this weekend of flipping the district — which had been represented by a Republican, Mick Mulvaney, who joined the Trump administration as budget director — at a party fundraiser in Columbia.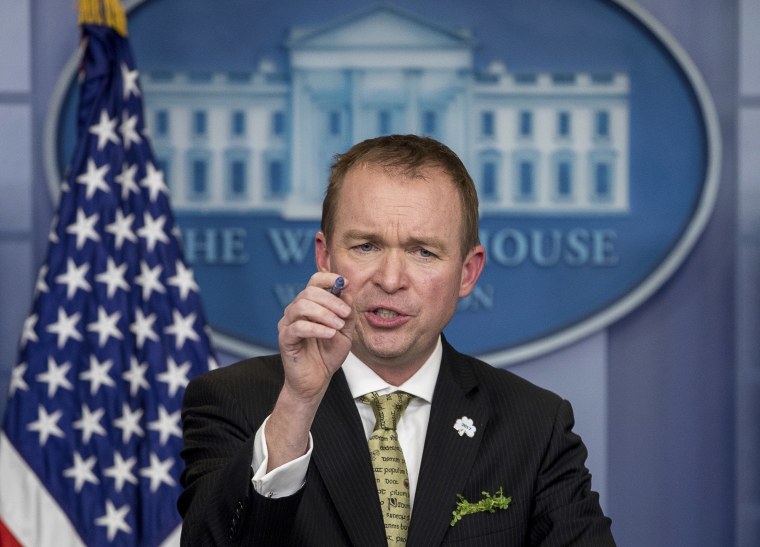 Still, South Carolina's 5th Congressional District may be even tougher for the Dems to win than upcoming races in GOP-leaning districts in Montana and Georgia.
Republicans and Democrats will each face off in separate primaries Tuesday. To win outright, a candidate will need to clear 50 percentage points, otherwise they will be forced into a primary runoff before the general election on June 20.
It's a crowded race on the GOP side, with seven Republicans on the ballot. The top contenders are considered to be former state Rep. Ralph Norman, statehouse Speaker Pro Tempore Tommy Pope, and former state GOP chairman Chad Connelly.
Another candidate who's been in the news is conservative activist Sheri Few, who received national attention and a rebuke by the pastor of Charleston's Emanuel AME Church, the site of the 2015 shooting that left nine dead, after she released an ad defending the Confederate flag while wielding a military-style rifle.
The most likely outcome is that no candidate will receive over 50 percent of the vote, meaning that the top two GOP hopefuls will meet in a primary runoff on May 16.
On the Democratic side, tax expert and former Goldman Sachs adviser Archie Parnell is hoping to avoid a runoff and get a head start on his Republican opponent.
RELATED: Democrats vs. Trump: Everything you need to know
He's racked up endorsements from many of the state's leading Democrats and raised a healthy $240,000 in the first three months of the year, including $100,00 of his own money. Former Hillary Clinton campaign manager Robby Mook has sent fundraising emails on behalf of Parnell, and his campaign team includes well-connected party operatives.
In an interview, Parnell told NBC News he's been encouraged by standing-room-only crowds at events and what he describes as a sense of "buyer's remorse" about Trump that he says he finds among independents and even some Republicans.
"I have to say, something is going on here and it's special," he said. "The Trump administration is going off the tracks, and I think a lot of people feel they need to do something now."
National Democrats have so far stayed away from the race, discouraged by its strong Republican lean. The district went for Trump 57 percent to 39 percent for Clinton in 2016, and Mulvaney won his most recent re-election race by 20 points.
"We're waiting to see how tomorrow's primary shakes out, then we'll evaluate further," said David Nir, the political director of the liberal blog Daily Kos.
RELATED: Democrat comes up short in Georgia special election
End Citizens United, a liberal group that has also been heavily involved in Georgia, said they don't typically get involved in races before the primary. "We're watching this race closely and there are encouraging signs. We look forward to Tuesday's results," said spokesperson Adam Bozzi.
The Democratic Congressional Campaign Committee has been in regular contact with the Parnell campaign, but has not yet spent any money On the race and may decline to do so, according to a source familiar with the group's plans.
Parnell said he's focused on South Carolina and declined to name any national Democrats he would like to see campaign for him, but said he would appreciate all the help he can get.
"It takes resources to get the message out," he said.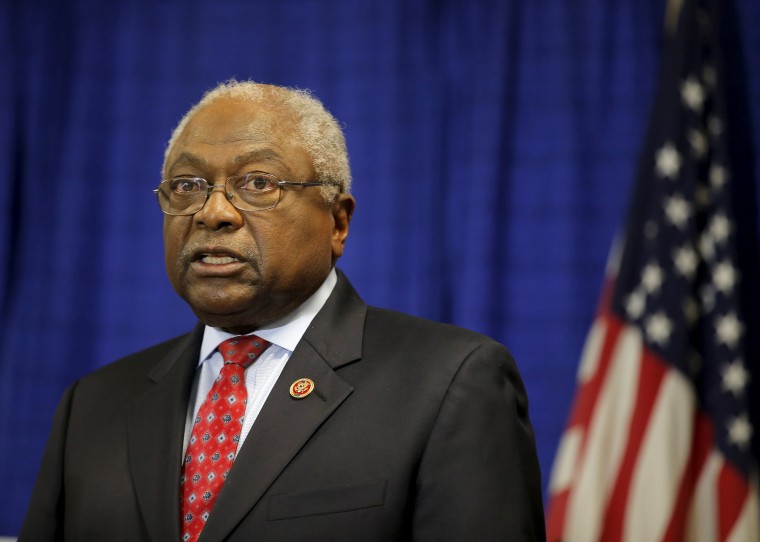 He could get a boost from Rep. James Clyburn (D-SC), the most powerful Democrat in the state and third-ranking Democrat in the House, who typically endorses candidates only after primaries in his state.
Parnell is running as a moderate pragmatist in the mold of former Democratic Rep. John Spratt, and who has endorsed him. To win, he'll need to drive big turnout among the district's African-American voters, and stem losses among whites.
"Historically, this seat has been a Democratic seat, and I think somebody with my type of background can win in South Carolina," Parnell said in an interview.
Indeed, Democrats held the seat without interruption from 1883 to 2010, when Spratt lost his bid to be reelected to a 15th term in Congress and Mulvaney won.
But Democrats are no longer the Southern party they once were, and the district has been getting tougher for the party since Spratt left office, according to Winthrop University political science professor Scott Huffmon.
The district's black voting-age population has decreased and the district is also growing fast, with many retirees and others moving south across the border from the Charlotte, North Carolina, Huffmon notes. Those are voters who are likely to be white and conservative.
The combination of factors has made a district that was tough enough for Democrats in Spratt's era even more of a reach.
"It's just a harder nut to crack for the Democrats," says Huffmon. "It was already an uphill battle, but this has just steepened the climb."