As Democrats hunt for the 24 seats they need win back the House next year, a congressional district in Miami just shot to the top of their list thanks to Republican Rep. Ileana Ros-Lehtinen's decision to retire from a seat she's held for nearly three decades.
Longtime incumbents often chose to step aside ahead of an election that they expect to be tougher than usual, so Democrats hope Ros-Lehtinen's move is an early sign of a coming Democratic wave election, though she says the decision was purely "personal."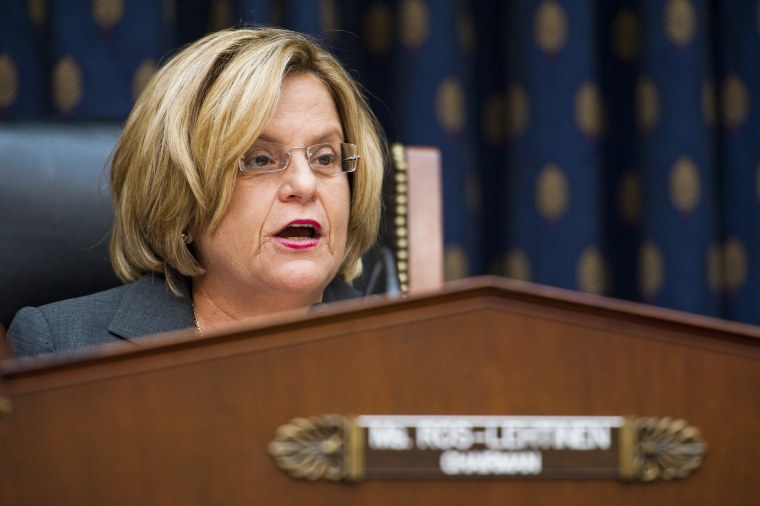 Florida's 27th Congressional District voted for Hillary Clinton by 20 percentage points — a larger margin than any other district in the country held by a Republican. But Democrats never invested much hope or money in winning the seat since Ros-Lehtinen was seen as virtually unbeatable.
"It has long been the most obvious pickups for us, but one that wasn't going to happen as long as Ros-Lehtinen was in office. She was a remarkable woman who followed all the right rules of politics and could stay in there as long as she likes," Steve Schale, a Florida Democratic strategist, told NBC News.
Ros-Lehtinen, 64, a Cuban-American moderate who didn't vote for President Donald Trump, had developed unique relationships with the district's diverse communities, including Latinos, Jews and LGBT.
With her gone, the official campaign arm of House Democrats gloated that the seat was virtually won already.
"As one of the most Democratic districts held by a Republican Representative, this district was always going to be competitive. Now it is all but guaranteed to be won by a Democrat who will finally provide the hard working people who live there the representation they deserve," said Cole Leiter, a spokesperson for the Democratic Congressional Campaign Committee, in a statement.
RELATED: Ros-Lehtinen, first Latina elected to Congress
Democratic hopes of retaking the House have been buoyed by early polling and stronger-than-expected performances in recent special elections in Kansas and Georgia. Polls suggest Democrats are more enthusiastic about voting in 2018 than Republicans, and they have an unusually large lead in polls that test hypothetical House elections.
Historically, a new president's party almost always loses House seats during their first midterm election. That could be compounded by the fact that Trump's approval rating has fallen lower and faster than any recent predecessor's. Of course, however, that could all change before the midterms next year.
In announcing her retirement Sunday in an open letter to the Miami Herald, Ros-Lehtinen went out of her way to say her decision had little to do with politics.
"There is no doubt in my mind whatsoever that I would not only win in this election, but I would win by a greater percentage," she wrote.
And she added that her decision wasn't about Trump either, "Though I don't agree with many, if not most, positions of President Trump," she wrote.
But Democrats feel particularly bullish that Ros-Lehtinen announced her retirement so early, and the DCCC will soon be releasing a list of other Republicans they think might step aside before next fall's election, when Democrats hope to ride an anti-Trump backlash to recapture the House.
Within hours of Ros-Lehtinen's announcement, the University of Virginia's Center for Politics, which handicaps House races, moved the contest to fill her seat from a "likely Republican" rating to "leans Democrat," making it the only district in the country where the incumbent party is now the underdog.
"My guess is if you would've asked House D[emocrat]s which R[republican] member they'd have most wanted to see retire, they woulda said Ros-Lehtinen," Kyle Kondik, an analyst with the Center, said on Twitter.
National Republican Congressional Committee Chairman Steve Stivers said in a statement that the GOP would "keep this seat red in 2018."
That would force national Republicans to spend considerable resources in a race they wouldn't otherwise need to worry about, since Miami is one of the most expensive places in the country to run a campaign, thanks to high TV advertising rates.
A number of candidates on both sides are already eyeing the seat.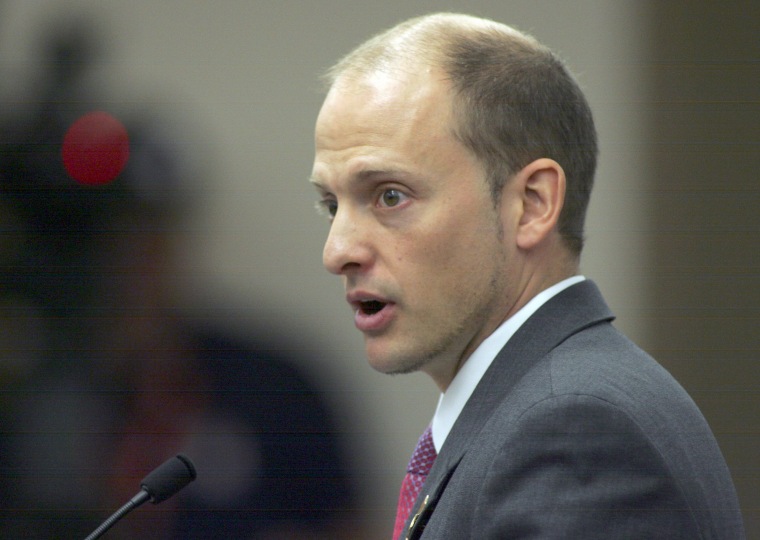 Scott Fuhrman, a Democrat who challenged Ros-Lehtinen in 2016 and lost by 10 percentage points, has said he will run again, while Florida Democrats are also watching State Sen. José Javier Rodríguez, who is seen as rising star.
Republican potential candidates include Lieutenant governor Carlos López-Cantera and Bruno Barreiro, a Miami-Dade County commissioner.
"If a Democrat wins it, it could be a 20-25 year seat," Schale said.