A doctor just back from West Africa has preliminarily tested positive for the Ebola virus at New York City's Bellevue Hospital, Mayor Bill de Blasio said Thursday night.
"There is no reason for New Yorkers to be alarmed," the mayor said at a news conference with Gov. Andrew Cuomo and medical officials. "We've been preparing for months for the threat of Ebola with clear and strong protocols that were scrupulously followed in this instance."
"We were hoping that it didn't happen, but we were also realistic," the governor said. "This is New York. People come to New York. People come to New York's airports."
The city health commissioner, Mary Travis Bassett, said the doctor, identified as Craig Spencer, 33, was believed to have come into contact with his fiancée and two close friends. They were in the process of being quarantined, but they weren't yet being tested for Ebola because they were well and were showing no symptoms, she said.
RELATED: Ebola in America: Who's Got It; Who's Under Watch
Spencer arrived Friday at New York's John F. Kennedy International Airport via Europe from Guinea, where he was working with Doctors Without Borders, Bassett said. He began feeling tired on Tuesday, but his first actual symptoms — a fever — didn't appear until Thursday between 10 and 11 a.m. ET, she said.
Spencer is known to have taken trips on three subway lines — the A, the 1 and the L — and on Wednesday he visited The Gutter, a bowling alley in the Williamsburg section of Brooklyn, Bassett said.
"At the time he was at the bowling alley, he had had no fever," said Bassett, who stressed repeatedly that Ebola can be contracted only from an infected patient's bodily fluids. She said there was no danger to anyone in public places or on the transit system.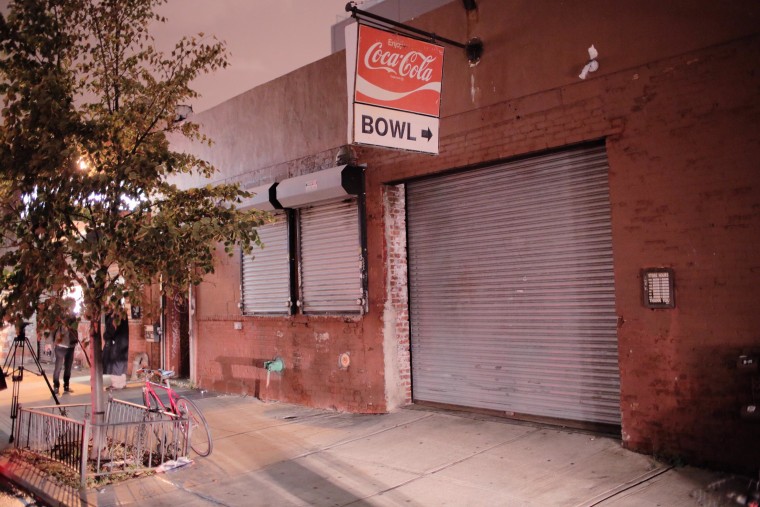 Spencer caught a lift from ride-sharing service Uber on Wednesday, the company said. Uber said in a statement that it contacted the CDC and local health officials and that both the company and driver were reassured that "neither our driver partner nor any of his subsequent passengers are at risk."
The bowling alley closed after Spencer came down with symptoms out of an abundance of caution, Bassett said. New Yorker Kyle Mackie, who is in her mid-20s and lives in nearby Greenpoint, told NBC News Thursday night that "I'm not worried, but I think this might unfortunately be a necessary wake up call for New York." She doesn't plan to change her routine.
As a doctor, Spencer "was very alert to signs and symptoms of Ebola, coming from a place where Ebola is truly ravaging the population," Bassett said. He spent most of his time in his apartment, limiting his contact with people and taking his temperature twice a day, she said.
After the first symptoms emerged Thursday morning, Spencer was tested, and one of the tests returned positive, authorities said. Samples were being tested by the Centers for Disease Control and Prevention to confirm the diagnosis. Several members of the CDC's rapid response team were on their way to New York on Thursday night, and others were to arrive Friday morning, a federal official told NBC News.
President Barack Obama was briefed on the case Thursday evening by Homeland Security Adviser Lisa Monaco.
In a statement, New York-Presbyterian Hospital/Columbia University Medical Center said that Spencer was part of its staff and that he had not been to work at the hospital since returning to the U.S.
The last two U.S. Ebola patients, nurses Amber Vinson and Nina Pham, are recovering in special biocontainment units — Pham at the National Institutes of Health in the Maryland suburbs of Washington and Vinson at Emory University Hospital in Atlanta.
Chris Jansing and Kristin Welker of NBC News and Becky Bratu of NBCNews.com contributed to this report.