A small outbreak of Ebola in the Democratic Republic of Congo (DRC) is over, the World Health Organization said Sunday.
Four people died and four survived being infected by the virus, WHO said. It was the first reported outbreak of Ebola since the 2014-2016 epidemic in West Africa that infected more than 28,000 people and killed more than 11,000 of them.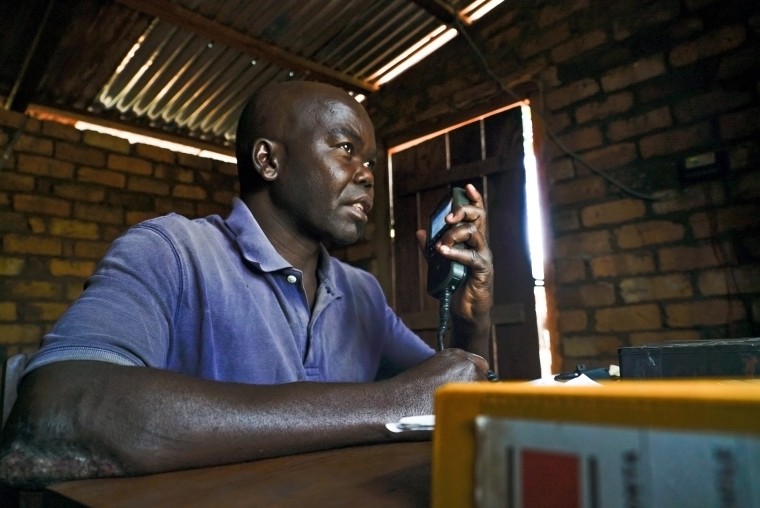 This one was in a far more remote area but aid groups moved in as quickly as they could in a region with few roads and almost no communications to warn people and to control the virus.
"With the end of this epidemic, DRC has once again proved to the world that we can control the very deadly Ebola virus if we respond early in a coordinated and efficient way," said WHO Director-General Dr. Tedros Adhanom Ghebreyesus.
Related: Ebola Outbreak in Congo to Cost $10 Million
The U.S. Centers for Disease Control and Prevention sent three disease detectives to help. "This highlights what is possible when countries are prepared to prevent, detect, and respond to disease outbreaks," the CDC said in a statement.
The CDC trained nine epidemiologists from DRC who helped fight the outbreak.
It's been 42 days since the last known case.
"A total of 583 contacts were registered and closely monitored, but no known contacts developed signs or symptoms of Ebola virus disease," the WHO said.
The CDC, WHO and other groups argue strongly for foreign aid to help countries build up their health systems so they can detect outbreaks of disease and stop them before they spread to nearby countries and around the world.
Related: Radio Network Helps in Ebola Fight
Aid groups had to rebuild roads and bridges to reach the area most affected by the virus. And, complicating matters, the Lord's Resistance Army militia regularly patrols and attacks villages across the region.
The WHO and the government of DRC considered using an experimental Ebola vaccine but, in the end, did not.
"Together with partners, we are committed to continuing support to the government of DRC to strengthen the health system and improve healthcare delivery and preparedness at all levels," said Matshidiso Moeti, the WHO regional director for Africa.