Officials say the year-old King Charles Spaniel belonging to Nina Pham, the Dallas nurse hospitalized with Ebola, has been given comfortable bedding, toys and other items to entertain him while he stays at a decommissioned naval air base.
City spokeswoman Sana Syed said Tuesday that Bentley is staying in the former residence of the executive officer at the decommissioned Hensley Field, which is owned by the city. Bentley was moved Monday from nurse Pham's apartment to his new home, where he'll be monitored.
There was an uproar in Spain after Madrid authorities euthanized a dog belonging to a nursing assistant sickened by Ebola. Authorities were concerned the dog might be harboring the virus.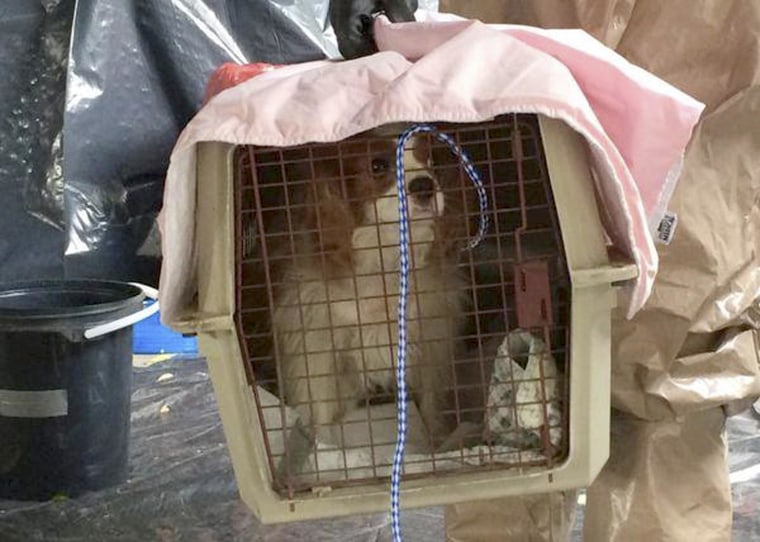 —Associated Press