A tobacco titan and the U.S. military are unlikely partners in a possible Ebola breakthrough — plants purposely infected with Ebola-related proteins that, in turn, helped produce emergency medicine for two Americans who contracted the virus in Africa.
The second of those two Americans, Nancy Writebol, arrived Tuesday at Emory University Hospital following an airlift. She and Dr. Kent Brantly each contracted Ebola while treating patients at a missionary clinic in Liberia. Brantly was admitted earlier to the same Atlanta hospital.
Both are said to be improving since receiving the experimental anti-Ebola drug ZMapp, developed through a unique alliance between the U.S. military, private scientists, and Reynolds American Inc., which is working to remodel the image of Big Tobacco.
ZMapp is composed of three "humanized" mouse monoclonal antibodies — one of which was developed at the U.S. Army Medical Research Institute of Infectious Diseases (USAMRIID) — and manufactured in tobacco plants.
The infected plants were grown by Kentucky BioProcessing (KBP) — a subsidiary of Reynolds American. The tobacco giant acquired KBP in January, said Reynolds spokesman David Howard. Never tested on humans, the drug was shown in a recent study to be effective when given to Ebola-infected primates.
Though the two missionaries remain in treatment and in isolation, the possible early success of ZMapp could mark a step forward in Reynolds American's goal of "transforming the tobacco industry" — both in terms of remolding its image and meeting emerging market demands, Howard said.
"Really, the big picture is tobacco consumption in one form, and then you have other utilizations of the tobacco plant — certainly, looking at it from a scientific perspective," Howard said.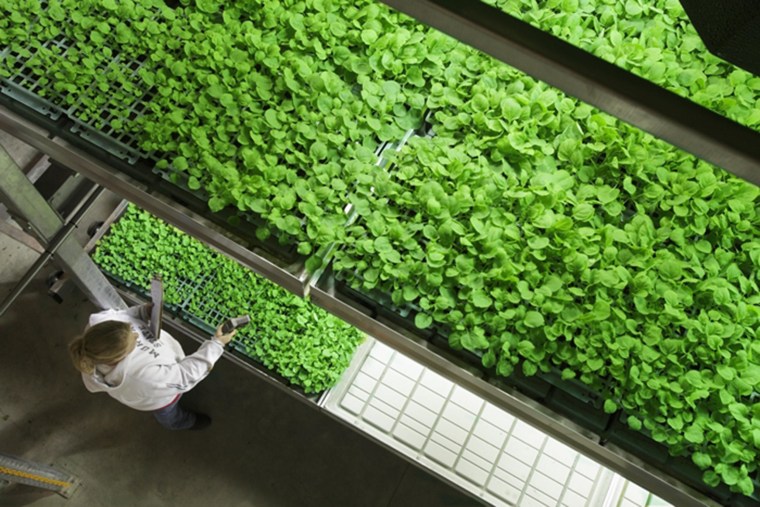 "Though this is all relatively new and there's still a long ways to go and a lot of things are going to happen as we go into drug-approval protocols with ZMapp … I think certainly it shows great promise that the tobacco plant can be utilized for such things. We'll see where that goes. We're certainly optimistic," Howard said.
Various labs have been working for decades to come up with drugs and vaccines to fight Ebola and its close cousin Marburg virus. They are both considered potential bioterrorism agents, which is what drives most of the U.S. government's interest.
Defense Department spokeswoman Cmdr. Amy Derrick-Frost said Tuesday that it had a $10 million contract over three years for Mapp Biopharmaceuticals to develop ZMapp.
The ZMapp treatment is a combination of two agents, according to Mapp President Larry Zeitlin. One of them, MB-003, provided 100 percent protection to monkeys when given right after exposure to Ebola virus, and even helped after symptoms developed.
The other is ZMAb, a combination drug that its developer says provided 100 percent survival in primates a day after exposure and 50 percent survival after two days.
Derrick-Frost said one of the three humanized mouse monoclonal antibodies was developed at U.S. Army Medical Research Institute of Infectious Diseases.
Tobacco is optimal for the development of disease-fighting antibodies because the plant has "natural rapid-growth properties" that offer "a faster, more-efficient and less-expensive way" to deliver pharmaceutical protein products versus man-made bioreactors, which often use stainless-steel containers to grow cells, Howard said.
At KBP, based in Owensboro, Kentucky, the tobacco plant's growth and production cycle takes about two months, Howard said.
"But once you infect the plant, it was about a week's time to begin extracting proteins to create the (ZMapp) compound," Howard said. He added that Mapp Biopharmaceutical, based in San Diego, provided KBP with "the structure for these proteins related to the Ebola virus."
"KBP then was able to essentially infect tobacco plants with these proteins," Howard said. "The tobacco plants served as a photocopier for these proteins and produced proteins in very short order and in larger quantities than you would see in regular processes. KBP was able to target the proteins, extract them, purify them and create the compound, ZMapp."
Since 1969, USAMRIID has been used as the Defense Department's "lead laboratory for medical biological defense research," according to its website. Its core mission is to protect American troops from biological threats. But USAMRIID also investigates disease outbreaks and threats to public health.
The military agency's research and testing work there has "resulted in the development of vaccines, currently in various stages of clinical trials, to protect against the following biological threats," its website says. Those include: Anthrax, Botulism, Plague, Ebola, Hantavirus, and Ricin toxin.