Infectious disease experts have assured the U.S. public that despite the Ebola outbreak raging abroad, Americans' chances of contracting the illness at home are virtually nil. Anyone, however, can have Ebola adorning their walls, their necks or even their children's playrooms, for a price.
A handful of North American-based businesses sell Ebola-themed products ranging from jewelry to home decor. A bronze pendant featuring the virus' wormlike body sells on Etsy for less than $8; a cross-stitched wall hanging of the menacing microbe runs just under $20. Those on the hunt for kid-friendly swag might consider an Ebola baby bodysuit ($21.99) or an Ebola stuffed toy.
The company that makes the latter, which sell for $9.95 to $29.95 depending on size, reports that the virus' spread in western Africa has led to an uptick in orders.
"We've definitely been seeing more interest. I've been getting phone calls and special orders," said Nicole Centonze, a sales and marketing manager at the Connecticut-based toy brand GIANTmicrobes. "The news makes a difference."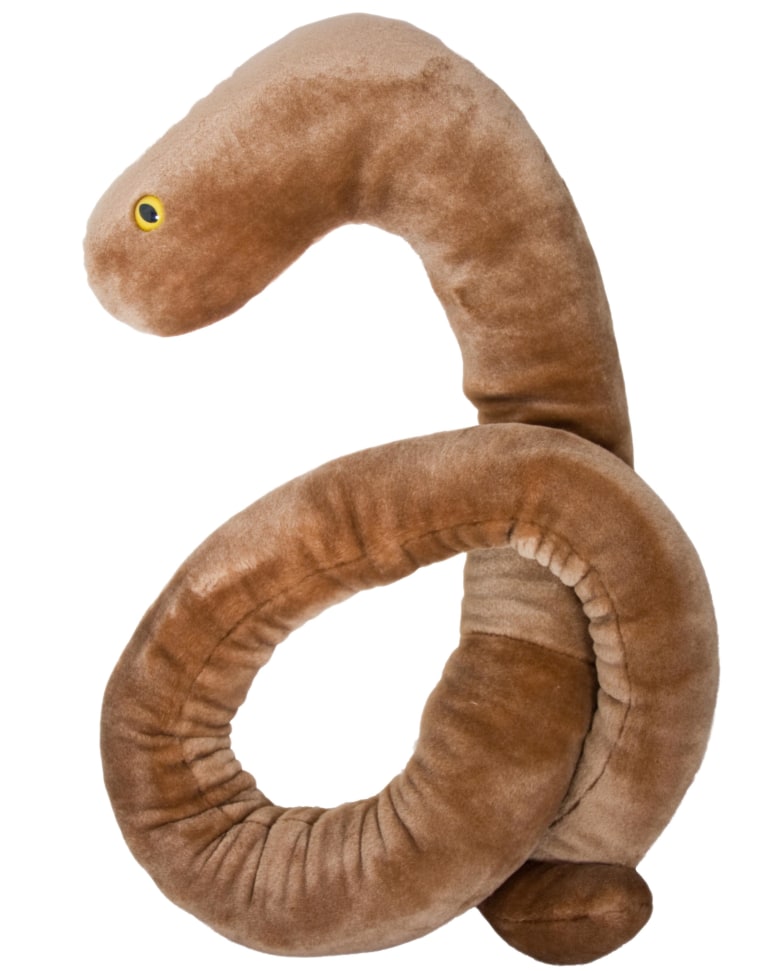 GIANTmicrobes creates plush toys designed to look like microorganisms and cells, with amoebas, MRSA, penicillin and syphilis among its top sellers. It has sold worm-like Ebola plush toys since 2005 and an Ebola putty toy since 2012. Centonze said the recent increase in sales of Ebola products is thanks to orders from research companies, parents and public schools.
While some may dismiss the toys as gag gifts, Centonze said they primarily serve an educational purpose: introducing children and adults to microorganisms in a non-threatening way. The plushes come with laminated tags providing scientific information on a customer's virus of choice and GIANTmicrobes designers are intent on making products that look similar to the real thing.
That's not to say that artistic license is forbidden — the Ebola plushes, like many of the brand's products, have eyes, a feature geared specifically toward nervous youngsters.
"By creating a face, kids can like it a little more," Centonze said. "It becomes a little friend."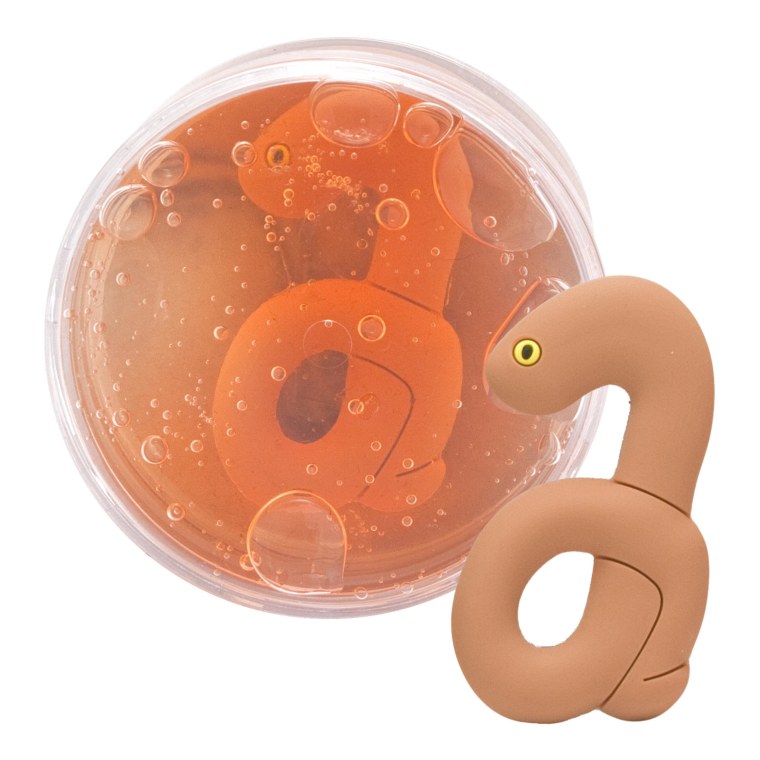 Alicia Watkins shares a similar devotion to the depiction of microbes, though she's not making cuddly friends — she's making art. The Plainville, Connecticut, woman sells three-inch wide cross-stitch wall hangings of viruses and bacteria such as salmonella, E. Coli and, of course, Ebola. Though her chosen craft is known for its folksy charm, Watkins' designs are often more clinical than cute. Many of her customers work in health sciences and she often asks them to approve the accuracy of her patterns.
Stitching Ebola, she said, is especially challenging.
"It has that twisty side to it that as a stitcher means a lot of half stitches or quarter stitches," Watkins explained. "It's definitely not the most fun one to stitch, but it's a very interesting shape."
Unlike GIANTmicrobes, she said she hasn't seen an increase in Ebola sales since the African outbreak but she's not disappointed. Watkins said she largely provides customers with art that reflects their professional pursuits, not whimsical souvenirs of a current health crisis.
Her work, she conceded, has an element of humor but "I've never had anyone say, 'Oh, haha, Ebola.'"