Peace Corps volunteers being evacuated from three West African nations hit by an outbreak of the deadly Ebola virus expressed both nervousness and disappointment Thursday as they prepared to leave the villages and towns where they have lived for months or years.
"It's been sudden – no one expected it to get to this point," one volunteer currently working in Guinea told NBC News. "… To a lot of people, it's scary to think that they might not be able to finish what they started."
The Peace Corps announced Wednesday that it was "temporarily removing" 340 volunteers working in Guinea, Liberia and Sierra Leone in light of the increasing spread of Ebola in the three countries, where it is blamed for 729 deaths. "A determination on when volunteers can return will be made at a later date," it said in a news release.
A Peace Corps spokeswoman told NBC News on Thursday that the focus now is on getting "everyone out safe and sound." But she confirmed that two volunteers had come into contact with a person who later died of the virus. The spokeswoman did not say which country the volunteers worked in, but indicated that they "are not symptomatic and remain isolated and under observation."
Alyson Jesse of Oakland, California, who was coordinator of the Peace Corps' malaria program in Guinea, said she left the country in late May, not so much because of the threat of Ebola but because it impacted her ability to do her work.
"We were told 'Don't go to health centers, don't go to funerals, don't visit sick people," she said. "… I was supposed to go out into the community and that was discouraged and not happening."
"I'm very happy I made that decision (to leave)," she said.
"The threat does not feel real. … On the ground, in the village, no one can believe I'm leaving because of Ebola."
But despite the risks, several volunteers still on assignment and awaiting evacuation flights in the coming days told NBC News on Thursday that they felt safe and did not see an immediate need to evacuate.
"The threat does not feel real," said one, who like others still in the countries spoke on condition of anonymity because they said they had been instructed by corps officials not to talk to the media. "… On the ground, in the village, no one can believe I'm leaving because of Ebola."
"From a political perspective we sort of understand," said the first volunteer. "The public is seeing what they're seeing on TV. But it's not that dire in a lot of places that we are."
Shreyan Sen, a 22-year-old from Raleigh, N.C., who returned last week from a two-year mission in Guinea, said many friends of his still in the country share that view.
"There's a lot of fear going around, but a lot of volunteers aren't seeing people who are sick with this particular virus," said Sen, adding that he never saw anyone with Ebola while he was serving in Guinea.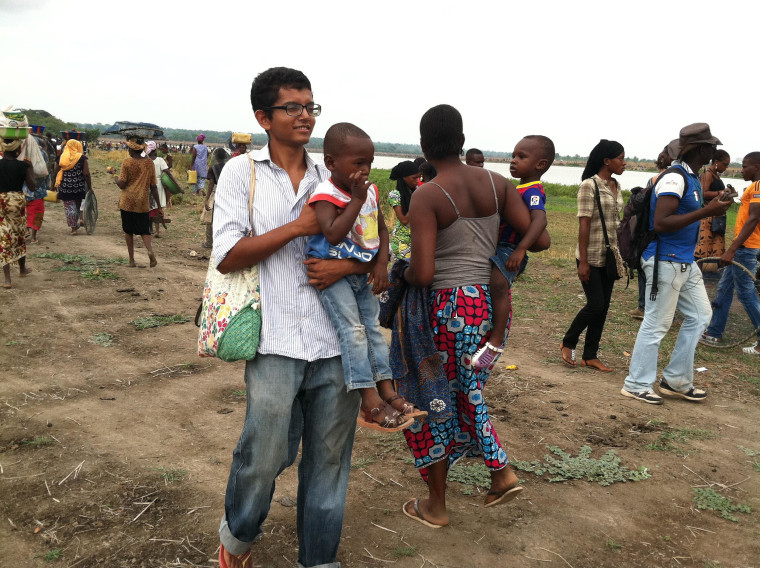 Sen said he understands the battlefront mentality, noting that volunteers embark on their missions knowing they will be "serving under hard conditions." He said he also experienced how perceptions can shift after learning about the Ebola outbreak in March from Peace Corps officials.
"Your first reaction is to freak out, to be afraid," he said. "We all know it's a horrible way to die. … (But) after that first wave of panic, it becomes part of life."
Related
Ebola Evacuation: Atlanta Hospital Readies for Patient
Ebola Warning: CDC Issues Travel Advisory for West Africa
In some ways, the wait for evacuation may be harder on family members and loved ones of those in the Ebola zone.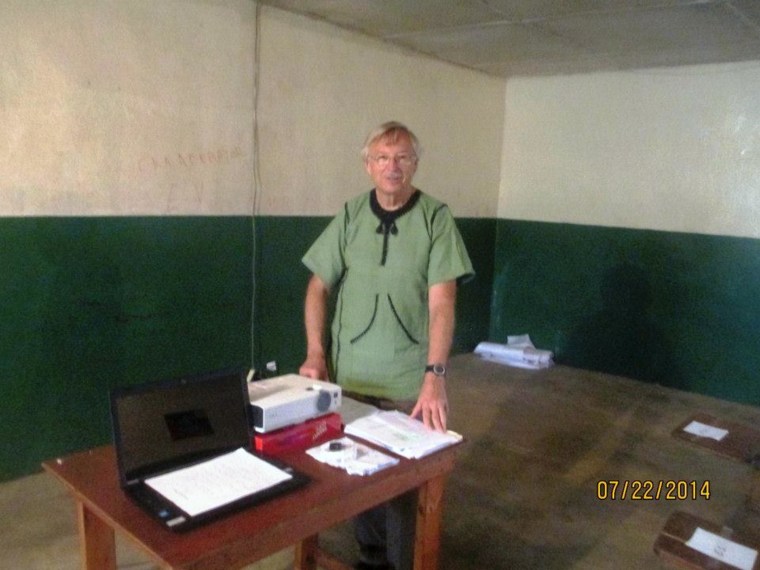 "There's definitely a lot of worry on our end," said Anya Marquis of San Diego, whose father, Dennis Kroeger, is a Peace Corps volunteer in Liberia.
"I would love to see him home soon," she said. "… The last 24 hours have passed very slowly."
And Marquis noted that the concern won't end when Kroeger , a longtime volunteer who deployed most recently in May to train Liberian teachers, does arrive home, because of Ebola's 21-day incubation period before symptoms appear.
"That's been the biggest concern ... just knowing that there is a possibility through going to markets and riding in Taxis or being around people he could contract it," she said. "We know that when he gets out of the country, he's not out of the clear yet. We'll still have the incubation period."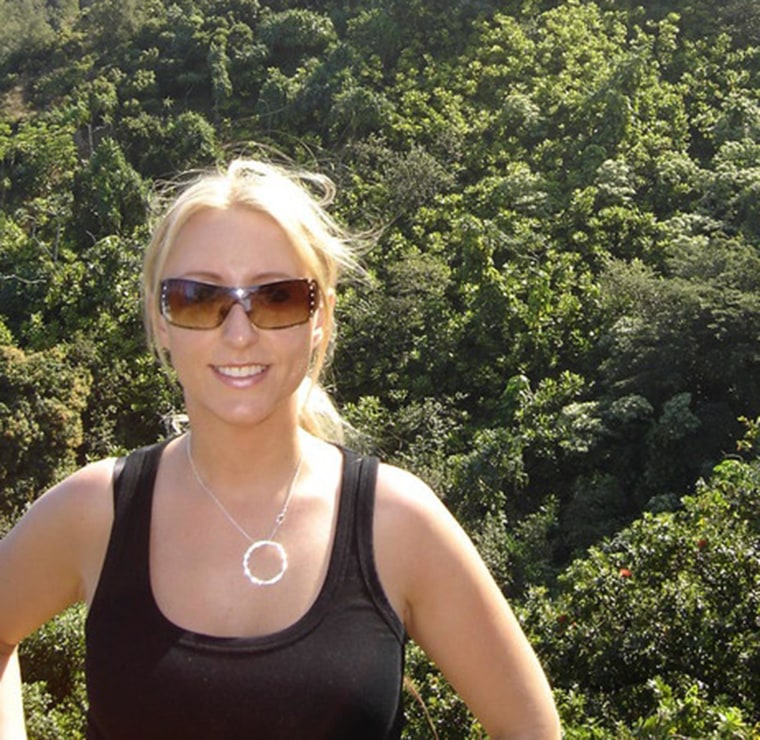 Sen said he, too, is worried for the volunteers he left behind, but also for the Guineans in the village of Djelibakoro, near the Mali border, whom he got to know well during his two years in the country.
Follow NBC News Investigations on Twitter and Facebook.
"I'm afraid for the people who don't have the luxury of coming home," he said.
NBC News' Monica Alba contributed to this report.