Ebola has killed at least one person and possibly three in the Democratic Republic of Congo (DRC), and the World Health Organization confirmed Friday at least one person had tested positive for the deadly virus.
WHO said it was sending the team to the remote area in the north of the country near the border with Central African Republic. And a large vaccine nonprofit said it was ready to bring in Ebola vaccines if needed.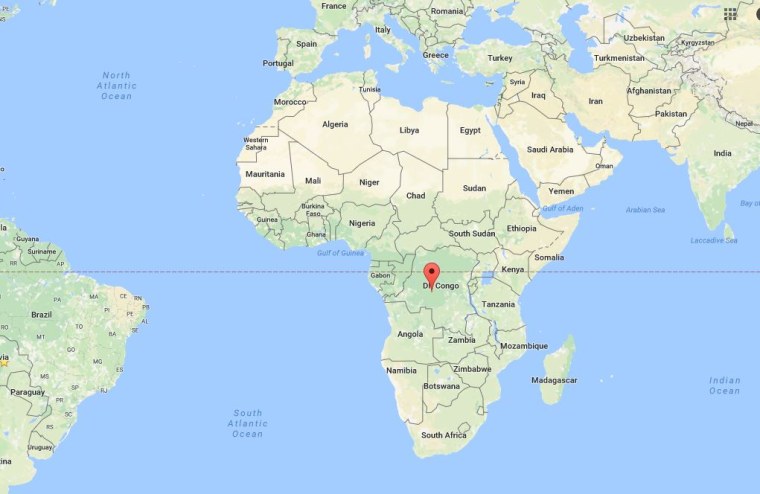 "As of today, 11 suspected cases including three deaths have been reported," WHO said Saturday
"The health zone is situated in the remote, isolated and hard-to-reach northern part of the country, with limited transport and communication networks - factors that all impeded transmission of information about the suspected outbreak. Currently it takes about two to three days to reach the epicenter from Kinshasa," WHO said.
"The full extent of the 2017 outbreak is still not yet clear."
Related: Ebola Vaccine Works, Study Shows
An Ebola epidemic in Guinea, Sierra Leone and Liberia in 2013-2016 infected 28,000 people and killed more than 11,000 of them. It was the only epidemic of Ebola — usually, outbreaks are smaller and affect at the most a few hundred people.
Vaccine developers rushed research on Ebola vaccines and there is an experimental vaccine that's been shown to be effective. Gavi, the Vaccine Alliance, has an agreement with vaccine maker Merck to have it ready.
"Gavi's work with Merck means there are 300,000 doses of Ebola vaccine available if needed to stop this outbreak becoming a pandemic," Gavi CEO Dr. Seth Berkley said. "The vaccine has shown high efficacy in clinical trials and could play a vital role in protecting the most vulnerable."
Related: Antibody Treatment Works Against Ebola Virus Cousin
The Democratic Republic of Congo has had eight outbreaks but none in areas similar to the West Africa epidemic, which spread widely in part because of intense cross-border travel and trade in densely populated areas. The last one was in 2014, and killed 49 people.
"It is a sad fact that the people of the DRC are all too familiar with this horrific disease," Berkley added in a statement. "The fact that this is a country that has experience dealing with Ebola should give us hope that we won't see a pandemic on the scale of the 2014 outbreak that hit West Africa. We stand ready to support the DRC Government in its fight against Ebola."