It wouldn't be "The Great American Eclipse" without some entrepreneurial merchandise to go with it. Here's our round-up of clever, fun, tasty and silly eclipse-themed swag to celebrate the occasion.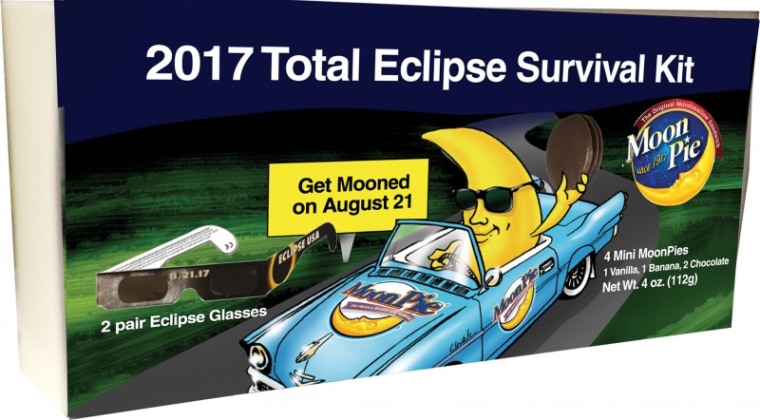 MoonPie Survival Kit
The official branded line of "moon pies," a classic treat consisting of a mound of marshmallow sandwiched between two graham crackers and dipped in a flavored coating, has released a special "survival kit" with everything you need to get through the totality. There's four mini-moonpies (two chocolate, one banana, and one vanilla), and two pairs of glasses. The sugar will help you ride the emotional high of watching a once-in-a-lifetime interplanetary pas de deux, and the glasses will keep your retina from frying to a crisp.
Dog Eclipse Glasses
In this age of pampered pooches, why shouldn't you also protect your best friend's eyes? Petco has sold these dog goggles, or "doggles" for years, which some owners may be putting on their dog's eyes Monday as a way to include their furry friend in the spectacular stellar celebration. They would be doing it just for fun though — because unlike humans, dogs have better sense than to stare at the sun.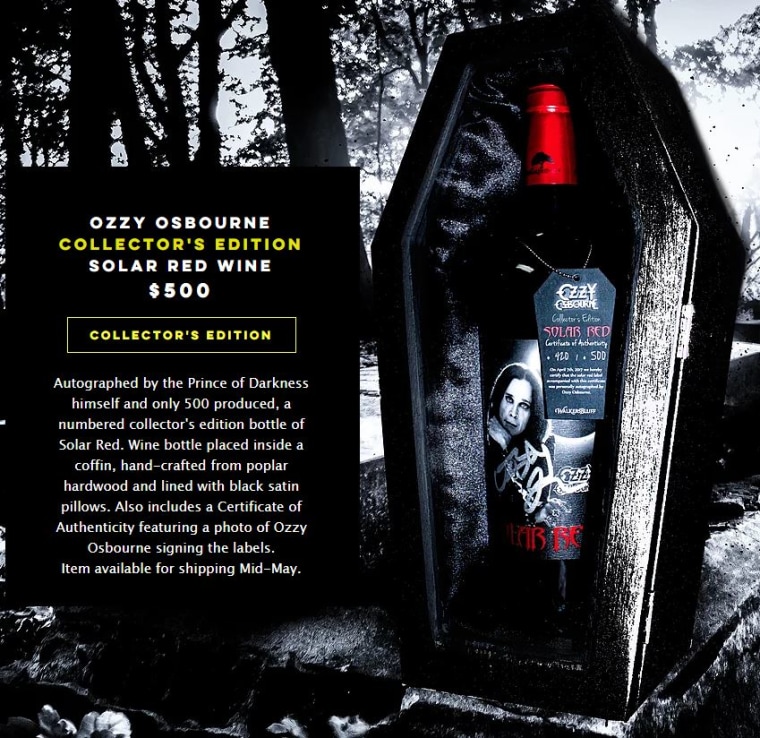 Solar Wine
Dogs won't be the only ones barking at the moon: Ozzy Osbourne will be performing at the Moonstock festival in Cartersville, Illinois — and fans of the Prince of Darkness can order a special collector's edition bottle of his Solar Red wine, which comes in a hand-crafted hardwood coffin and autographed label.
Eclipse Stamps
How cool would it be to send someone a letter you wrote DURING the eclipse? The only proper postage, of course, would be one of the special commemorative eclipse stamps issued by the USPS, which change from an eclipse image to a moon image from the heat of your finger.
Eclipse Moonshine
The Casey Jones distillery of Kentucky has brewed up batches of Total Eclipse Moonshine, billing it as "The Official Drink of the Solar Eclipse." Even if you can't get to see the eclipse yourself, a few swigs of this 100-proof concoction should knock your lights out.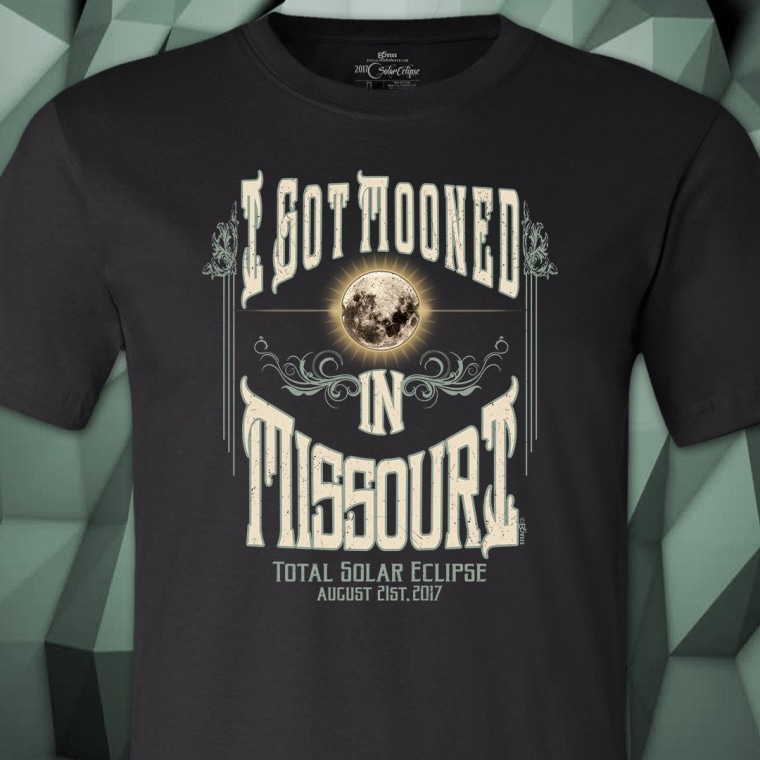 Souvenir Shirt
Eclipse-themed shirts are selling everywhere — and this one with a cheeky line caught our eye. A company is selling "I got mooned in Wyoming" and "I got mooned in Kentucky," shirts, customizable to whichever state you experienced the event on the threshold between being and nothingness. Yours for $28.99 with free shipping.
DIY Pinhole Projector
If you can't find any of the nearly sold-out eclipse glasses, you can also build your own pinhole projector with these instructions from NASA, allowing you to witness the interstellar beauty from within the safety of an old cereal box.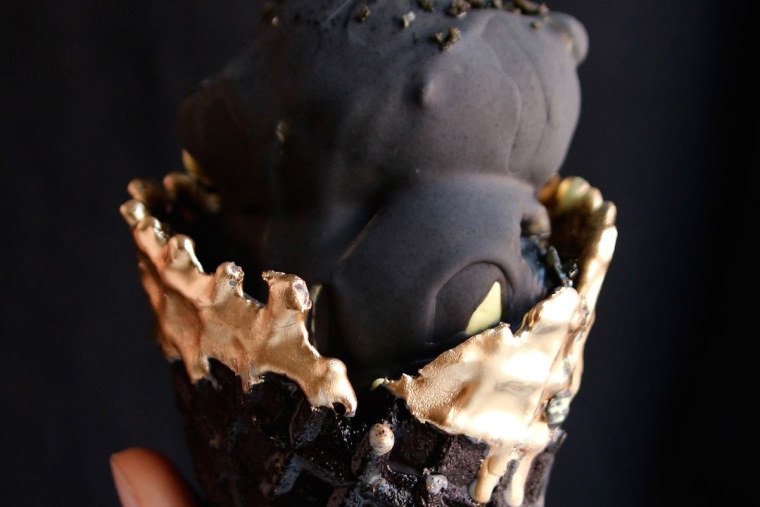 Eclipse Ice Cream
The Wiz Bang Bar in Portland, Oregon is scooping up a tasty treat just for the event. It's got golden coconut-tumeric ice cream and spiced marshmallow fluff, coated with a pop-rock and black sesame shell, and served inside a black charcoal waffle cone dipped in edible gold. Yummers.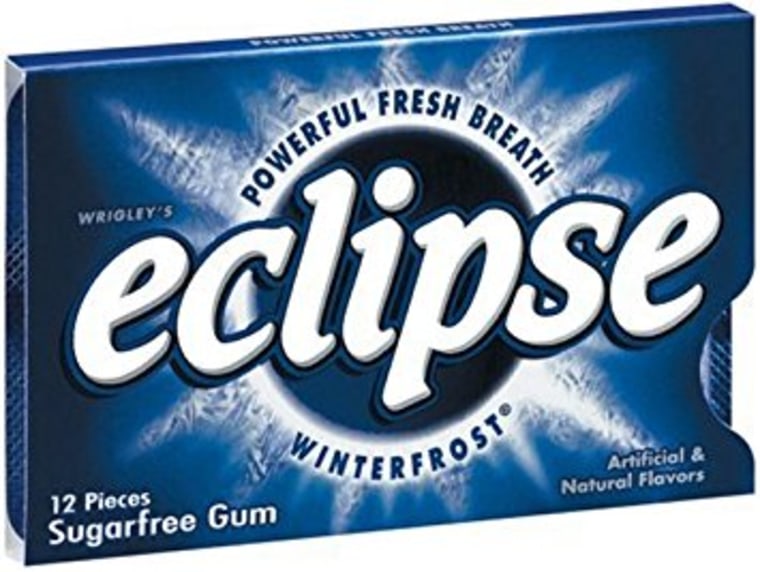 Eclipse Gum
It's just a regular pack of Eclipse brand gum — but in Spring City, Tennesse, a small town directly in the line of the totality, it was out on a local pharmacy's eclipse merchandise table as a gag gift. To be fair, with hundreds of thousands of umbraphiles gathering in one spot, no one wants bad breath.
Eclipse Buttons
Sites like Zazzle and Etsy are full of eclipse-themed buttons. They tend to boast a very high percentage of puns, but for an event like this, they're "totality worth it."