SPRING CITY, Tennessee — A tiny town in the middle of nowhere has won the cosmic lottery.
The dead center of the eclipse will pass through here on Monday, lasting two minutes and thirty-nine seconds, the longest duration of totality in the state and and only eleven seconds shorter than its greatest duration in the country.
That quirk of interplanetary physics is expected to draw an estimated 10,000 visitors from near and far to a former garment industry hub with a population of about 1,900.
"I'm excited, but scared excited," said Jennifer Freeman, general manager of the Howard Johnson hotel.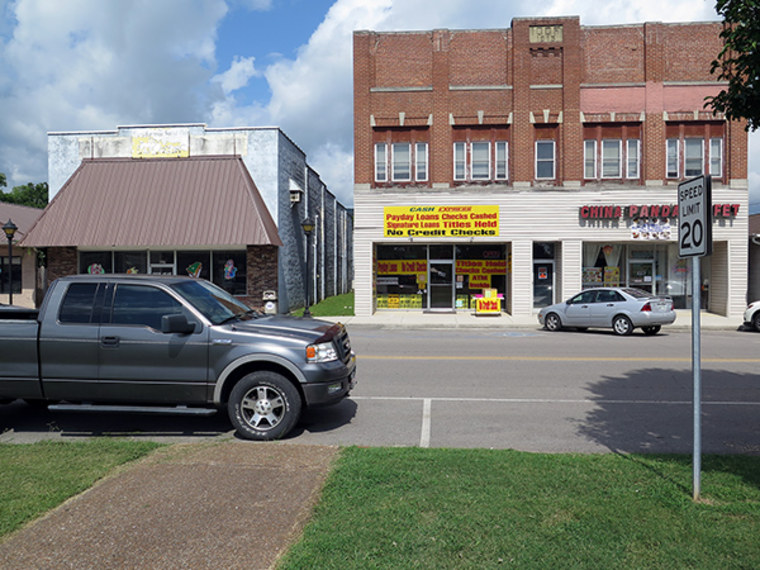 Like many other dots on the map that unexpectedly find themselves in the path of the "Great American Eclipse," this two-stoplight town is also anxious to capture the freak business opportunity.
"It's the biggest little thing to happen to this town," said mayor Billy Ray Patton. Calls to his office about the event have doubled in the past week, he said.
"We have to look at it as a once-in-a-lifetime economic boom."
Nestled in a valley at the base of the Cumberland Plateau, halfway between Chattanooga and Knoxville, Spring City's usual big visitor draw of the summer is its 4th of July events. It's complete with a pickle-eating contest, duck race, and a "Shake The Lake" fireworks display.
But the eclipse's economic impact is projected to be at least five times its Independence Day celebration, with folks visiting from as far away as New York, Florida, and even Canada, Australia, and Japan, according to Stephania Motes, the city manager and chief coordinator of the town's eclipse day preparations.
"It's a blessing and a curse," said Motes.
Spring City's hotel is completely booked for Sunday night. So are all those in the surrounding area. And the lodgings and campgrounds at resorts dotting the adjacent Watts-Barr lake are also full up.
The town's parks, parking lots, roadsides, and bridges are expected to swell with throngs of eclipse-chasers, scientists, and academics this weekend. Among them, according to the local gossip, there might even a celebrity or two.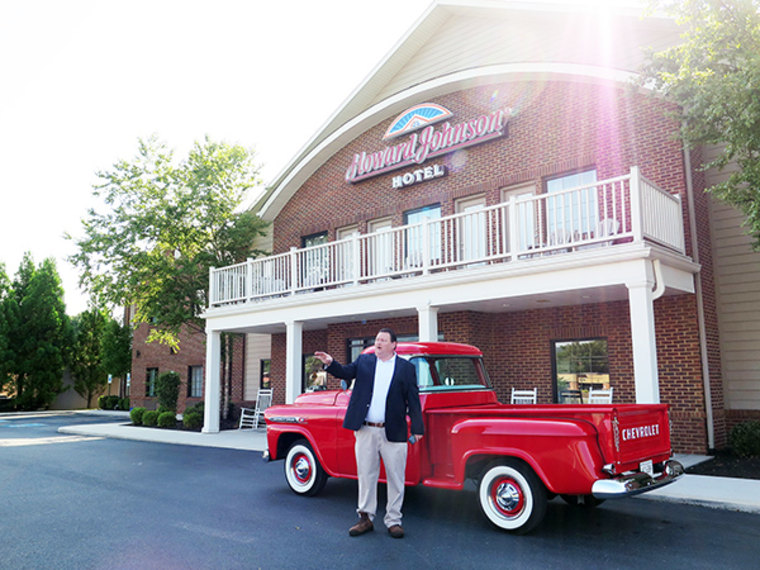 During the big show the temperature is supposed to drop 30 degrees. The sky will darken. Bands of shadows "like from blinds" will run on the ground. As the moon occludes the sun, solar flares will become visible on its rim.
Then, "the sun and the moon will come together not 'one,' but 'as one,' like two gels converging and separating," said Charlie Coggs, a local fabricator of circus rigging equipment.
"It's going to be awesome," said George Thacker, an entrepreneur and the Rhea county executive.
The town can use the boost. Spring City has struggled ever since the garment factories that formed its economic core began shuttering in the 70s, as companies took their operations overseas in search of cheaper labor.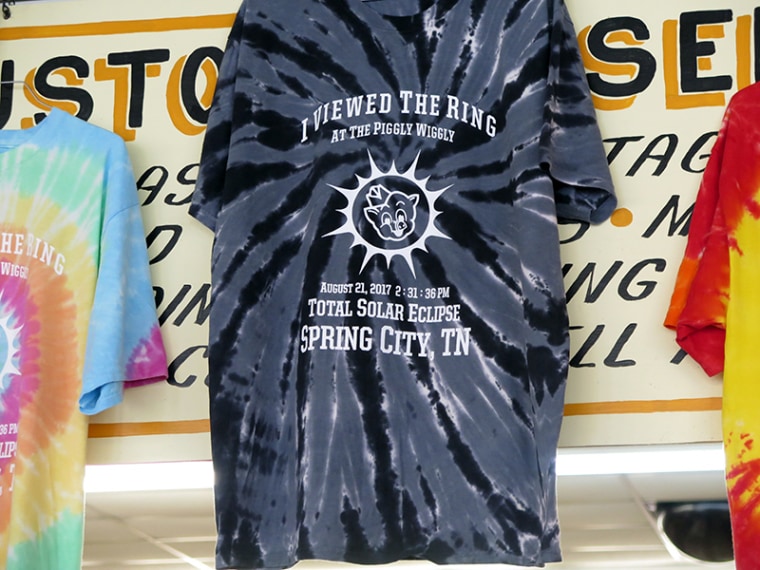 Those that remained were forced to streamline and switch to making flame-retardant materials for the military. Newer factories in the area are largely automated and require a fraction of the workforce to run. Countywide unemployment is 6.6 percent, 2.3 points above the national average. As in other rural areas, as jobs shriveled, drug sales and use flowered. Seventeen miles south, past the anti-meth billboard, but before the nearest Walmart, a newly lured tire factory in Dayton promises to bring more jobs by 2020.
Until then, "We don't have a lot of new ways to generate revenue, except tourism," said Motes.
Town leaders hope the eclipse will be an opportunity to introduce new people to the area's riches. Maybe some will come back to visit again. Maybe buy some land and settle down. Or start a business.
But not everyone is caught up in the hype.
"What goes around comes around," said Archie Rice, a 62-year-old stone mason, between sips of coffee at the counter at Scramblez, the town's go-to breakfast and lunch diner. "Water still runs downhill."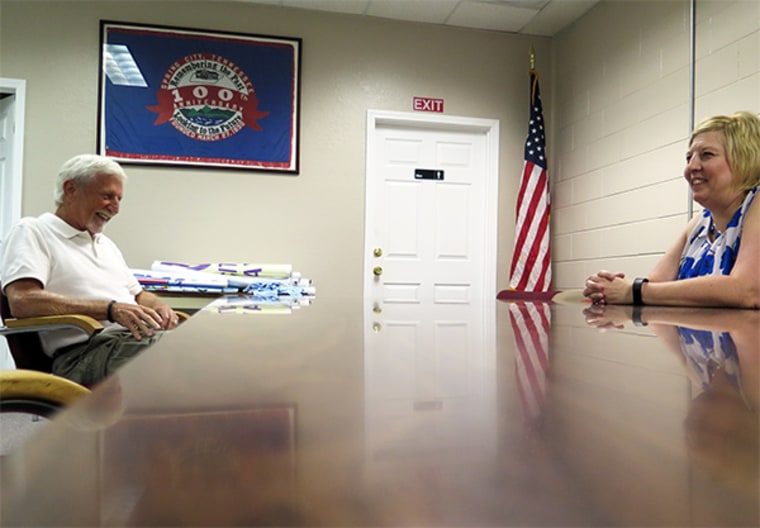 And economic upswing can also be a double-edged sword. Rural gated community have sprung up along the banks and tributaries of Soak Creek, just a few miles up the road. Public works projects have reshaped parts of the waterway into recently certified Class III rapids, so as to better attract kayakers.
But these developments and private property lines can also put limits on landscapes where exploring children and outdoorsmen were accustomed to roaming freely for years.
"Do you know how many times you used to be able to cross that river?" asked Mayor Patton. "Twenty-six times."
In the meantime, all stands in readiness. The grass has been cut. The 100 porta potties ordered. The school buses marshaled. The commemorative t-shirts folded. The Piggly Wiggly's shipment tripled.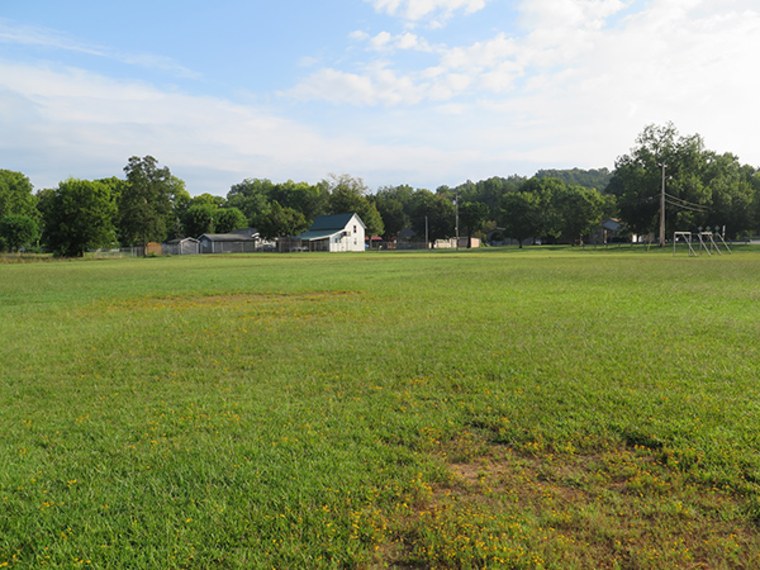 The eclipse glasses, however, are scarce.
"Try the marina," an employee at Gastown anxiously told a caller on the phone, right after a customer came in and bought the last seven pairs of glasses for $7.25 each. Originally they went for a $1 or $1.50 at the town's hardware store and pharmacies, but they sold out, multiple times.
Owner Clyde Thurman said his next shipment would be for 1,000 units and he would sell them for $9.25 on Monday, but no more.
"I just don't want to take advantage," he said.