You're not the only one getting into the spirit of the solar eclipse. Chains across the nation are gearing up to celebrate the rare celestial event with limited-time products, discounts, and glasses giveaways.
We've rounded up some of the most luminous offerings that have been announced so far.
Total Eclipse of the Tart (Ok, Fine, It's a Pastry)
Starting Saturday and running through Monday, Krispy Kreme is offering its original glazed doughnuts in a coat of chocolate. Now you may be asking, "Wait, doesn't Krispy Kreme already sell chocolate glazed doughnuts?" Yes, but this is different because in this case the chocolate isn't merely iced on the top, it's encompassing the entire doughnut. This too, is a rare event.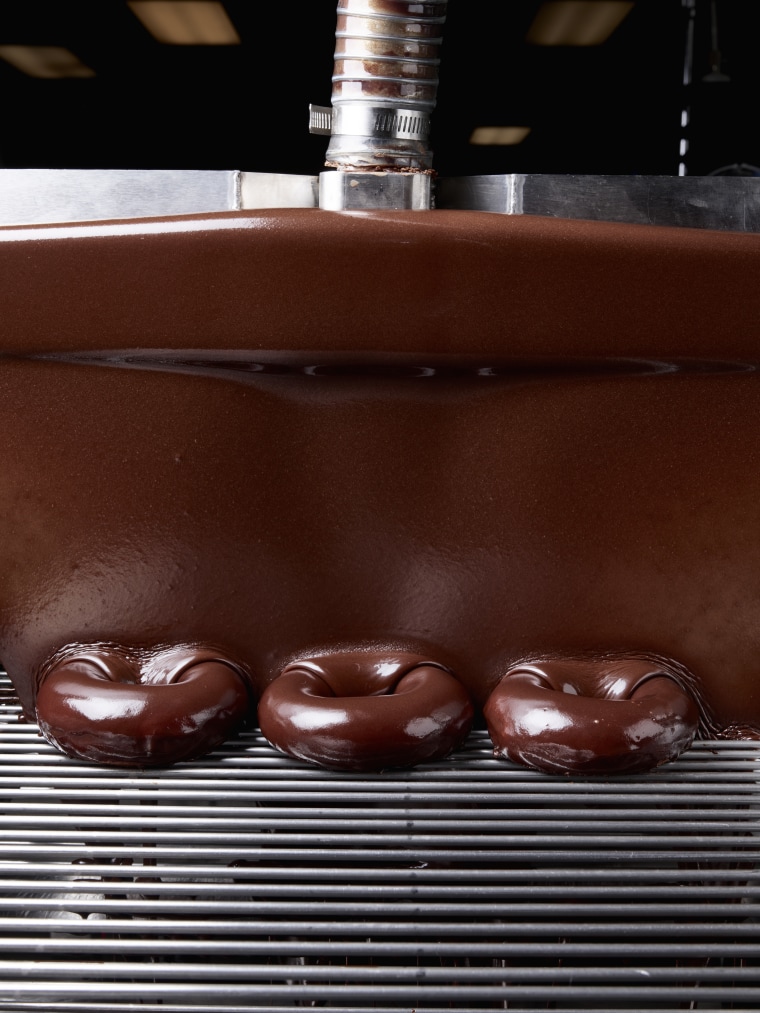 All the Mooncakes You Can Eat
Over at Denny's you can get all you can get all you can eat "mooncakes" for $4 on Monday. These pancakes are reportedly shaped like the moon... which is exactly how pancakes are usually shaped. On Twitter Denny's joked that you probably can't tell a pancake from a celestial body. More accurately, you probably can't tell a pancake from a mooncake since they seem to be basically the same thing — and also, unlimited pancakes for $4 at Denny's is nothing new. But hey, bonus points to Denny's for their enthusiasm, and it sounds like it could be fun for kids.
And All the Moon Shakes You Can Drink
Hwy 55 Burgers, Shakes & Fries, which has more than 130 locations across eight states (some of which align with the path of totality), is offering its Fly Me To The Moon shake — made with whole Oreos — for $1.99 on Monday, down from its normal price of $3.39.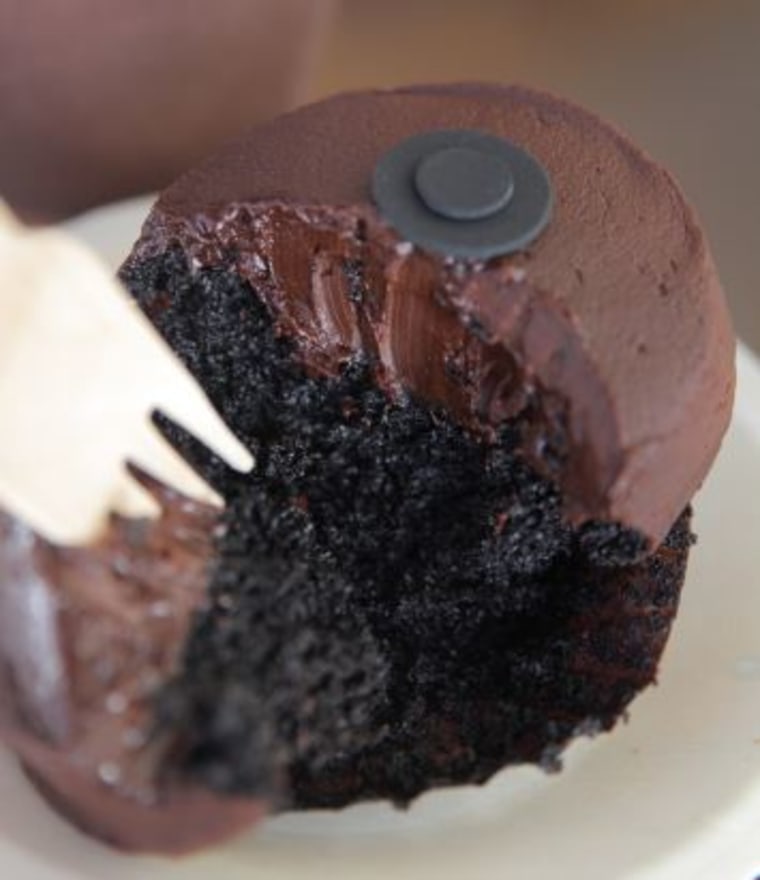 And Some Really, Really Dark Chocolate
Sprinkles cupcake stores will offer a Black Velvet cupcake from Saturday through Monday. The deep chocolatey confection, made with Dutch process black cocoa, is available while supplies last.
Glasses! Get Your Glasses!
After Amazon issued a recall of counterfeit solar eclipse glasses sold on its site, many consumers are flocking to stores to get safe replacements. Plenty of stores have already sold out of them, but some retailers are still offering them — and you could score them for free.
Warby Parker is counting down to the eclipse, giving out solar eclipse glasses at all of its 44 locations. 7-Eleven is selling AAS-approved eyewear for just $2.99. You can also check out your local library if you're really in a pinch, though many have already run out of their stock.
Random Deals and Coupon Codes
Frigidaire has announced its Blackout Sale, which runs through August 23 and features discounts of at least 30 percent on the Black Stainless Steel collection both in store and online.
This one may seem a bit random, but if there's a reason for consumers to celebrate, then there's a reason for retailers to celebrate — with sales. We can expect more deals to pop up as the eclipse looms closer.
"We have a hunch more sales will be announced on August 21," said Courtney Jespersen, a retail expert at NerdWallet. "Consumers should check social media for promotions, details, and redemption requirements."
Shoppers may also want to look out for coupon codes associated with the eclipse, which should be on the rise.
"Any seasonal event provides stores with an opportunity to release a coupon code, especially specialty brands with a healthy base of newsletter subscribers and social followers," said DealNews' Sakraida, adding that many of these deals will likely be announced on Monday.
These deals may be tempting, but keep in mind that Labor Day is just around the corner. Retailers will likely be offering much stronger savings then.
"So if you can wait to buy, you'll save more at the end of this month," Sakraida told NBC News.