A woman watching the solar eclipse was killed and two others were injured Monday when a car veered into a crowd of people who had gathered to observe the celestial event in Kentucky, authorities said.
In the early part of the afternoon, Alyssa Noble's 2001 Lincoln LS crossed the center line, struck a utility pole and then hit two women on the sidewalk in Hyden, Kentucky, state police Capt. Jennifer Sandlin said.
Mackenzie P. Hays, 23, died at the scene, and Rhonda Belcher, 41, was airlifted to the University of Kentucky Hospital, officials said.
Related: Total Solar Eclipse Carves Its Path Across the U.S.
Noble, 38, was taken to Holston-Valley Medical Center in Kingsport, Tennessee, officials said.
"It isn't clear at this time what led to her crashing," Sandlin said in an email. "The cause is still under investigation" by the Kentucky State Police.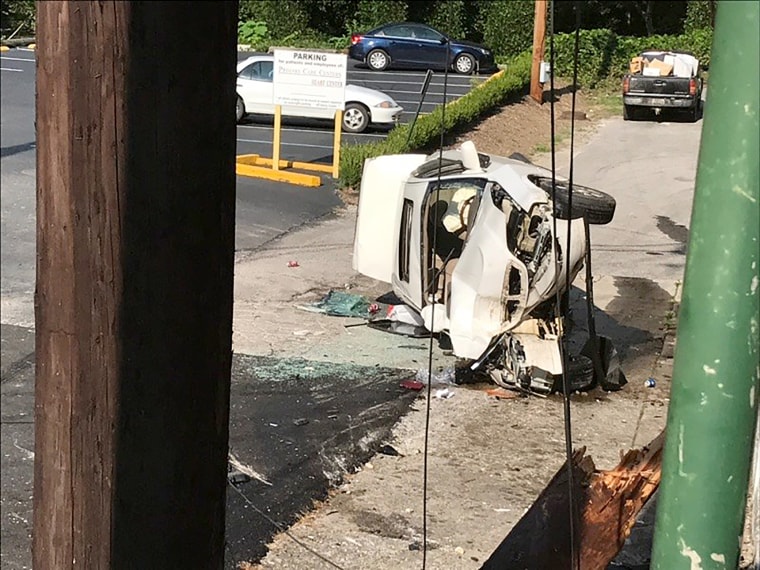 NBC affiliate WLEX reported that witnesses said Hays and Belcher had been in a crowd of people watching the partial eclipse.
Photos: Americans Look to the Skies During Eclipse
Before the eclipse began its dramatic move across the country, the AAA had urged drivers to pull over if they wanted to look up, and advised against wearing eclipse glasses behind the wheel.