CAIRO — Search teams are still "far away" from locating the fuselage of the EgyptAir flight that crashed in the Mediterranean last week, Egypt's civil aviation minister said Monday.
The minister, Sherif Fathy, said in an interview with NBC News that it was "way too early" to speculate what brought down Flight 804 because not enough of the doomed jetliner has been recovered.
"Small pieces" of wreckage and body parts have been found amid the international search effort, Fathy confirmed. The body parts, which were moved to a morgue, were to be cross-referenced with DNA to be taken from family members staying at a Cairo hotel.
"We're far away from closing in on the fuselage of the aircraft," he said. "What we found is only small pieces and there's a lot to be done in this respect."
He said that investigators "don't have much to draw any conclusion" but added that this was "very normal" for this stage in the process. "This process normally takes time," he added.
Finding the aircraft's so-called black boxes was "very crucial," he said, because "without them we will not be able to draw proper conclusions."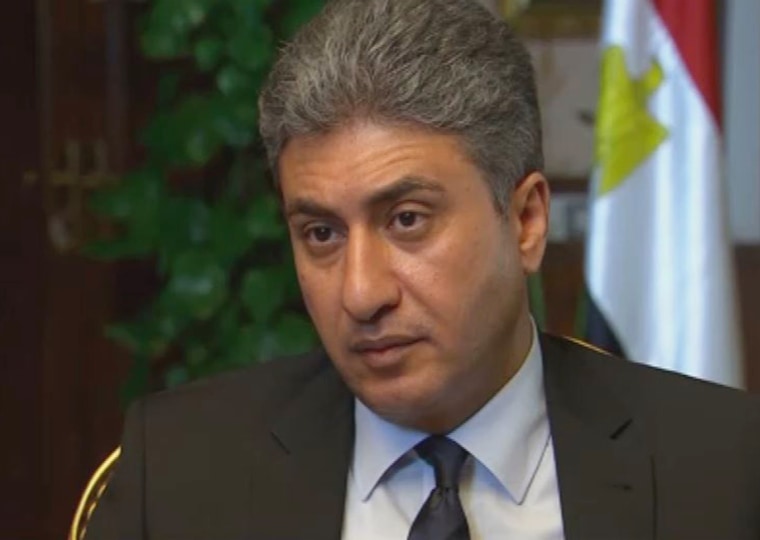 Ships, aircraft and a submarine have joined the search for Flight 804, which disappeared from radar while flying from Paris to Cairo on Thursday with 66 people on board. Smoke was detected aboard the plane.
Although debris has been found 180 miles from the Egyptian coast, the now four-day-old search has been "extremely difficult, because we couldn't identify exactly where the aircraft had crashed," according to Fathy.
Related: Egypt Must Work Harder to Revive Tourism After Incidents, Minister Says
The minister refused to rule out any cause, including terrorism, and said ISIS' failure to claim responsibility — as it did with October's Metrojet disaster — did not necessarily mean it didn't play a part.
"Maybe this is meant to be like this, maybe this is meant to add more confusion, maybe they didn't do it? I don't know. We need to wait and see," he said of the extremist group's silence. "We're not eliminating any of the causes. It could be a terror attack, it could be whatever."
Fathy said on the day of the jet's disappearance that the cause was more likely to be terrorism than a mechanical failure. On Monday, however, he appeared to criticize premature speculation about the plane's demise, even saying sarcastically that "aliens might have attacked the aircraft."
"I stick to the facts and I invite everybody to stick to the facts … few for the time being but they will increase as we go," he said.