The first pictures of debris from crashed EgyptAir flight MS804 were published Saturday by military officials in Cairo.
An uninflated life vest, parts of the aircraft fuselage, headrests and seat upholstery with the airline's logo were visible in the images, distributed by Egypt's army spokesman via social media.
The debris was recovered Friday about 180 miles north of Alexandria, on the Egyptian coast.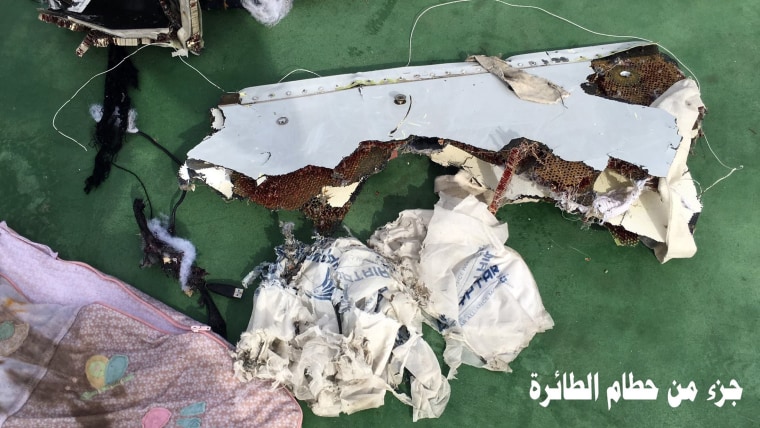 It came after France's air accident investigation agency confirmed smoke was detected aboard the plane moments before it crash but that no conclusions are being drawn about the cause.
The plane's systems sent automated messages indicating smoke a few minutes before it disappeared from radar into the Mediterranean Sea, BEA spokesman Sebastien Barthe told NBC News. "This usually means a fire," he said.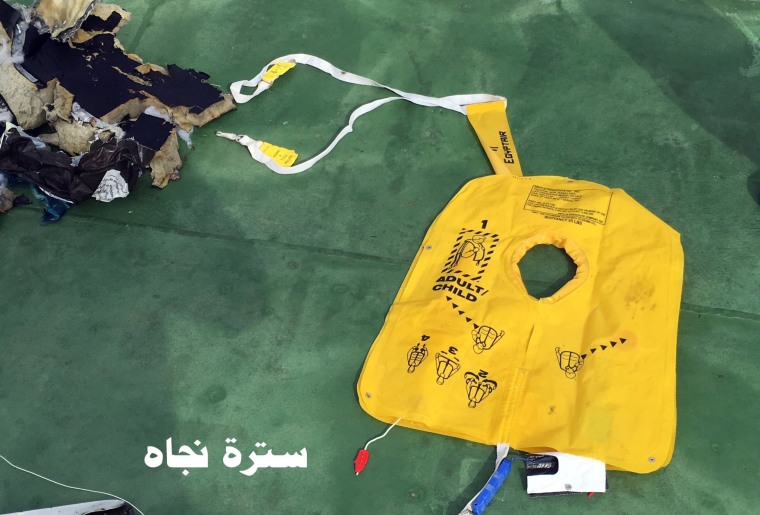 The plane, carrying 66 people, crashed in the Mediterranean Sea Thursday.
Terrorism has been cited as a possible cause — though officials have cautioned against speculation and there has been no credible claim of responsibility from any group.