The crash of EgyptAir Flight MS804 early Thursday once again puts the country's aviation safety track record under the spotlight.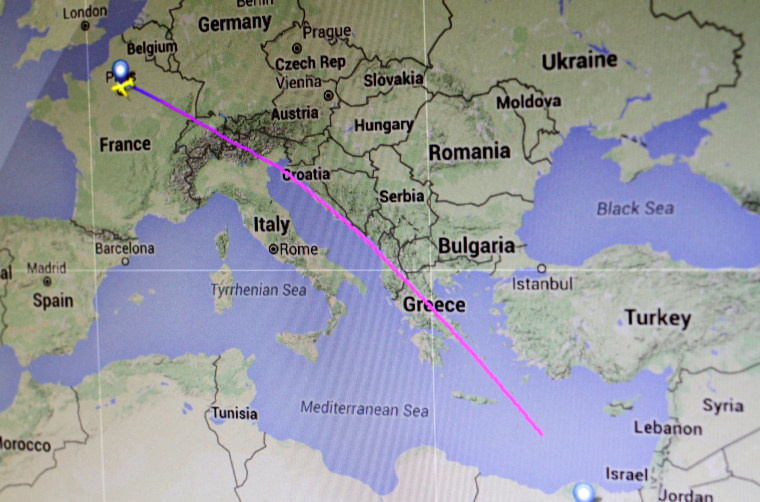 The Airbus A320 traveling from Paris to Cairo carrying 66 people was about 10 miles into Egyptian airspace at an altitude of nearly 37,000 feet when it vanished at around 2:45 a.m. local time (8:45 p.m. ET), according to the airline. French President Francois Hollande later confirmed it had crashed.
The plane flew to Tunis, the capital of Tunisia, on Wednesday, and the Eritrea's capital of Asmara on Tuesday, according to Flightradar24. Tunisia has been in battling violent Islamist militants since the protesters swept aside a longtime dictator in 2011, while decades of war and intermittent drought have left desperately poor Eritrea in turmoil.
The aircraft also made stops in Brussels, Beirut, Istanbul, and the Egyptian city of Alexandria in the past week.
Egyptian aviation security has been under intense scrutiny since a Russian Metrojet passenger plane crashed after taking off from Sharm el-Sheikh airport on Oct. 31, killing all 224 people on board.
Russia and Western governments have said the Metrojet plane was likely brought down by a bomb. ISIS claimed responsibility for downing the plane and the tragedy raised questions about how any potential explosives may have made it on board and whether there were security failings on Egypt's end.
On March 29 this year, an EgyptAir plane flying from Alexandria to Cairo was hijacked and forced to land in Cyprus by a man who claimed to be wearing an explosive suicide belt.
After the Egyptian hijacker forced the flight to land on nearby Cyprus, officials deemed his belt to be fake and all the crew and passengers were freed unscathed after an hours-long standoff.
The incident was sparked by what officials described as a "personal" matter involving a woman, but it is still not clear how he managed to board the flight with the belt.
A former U.S. intelligence official described the circumstances of the Flight MS804's disappearance on Thursday as extremely troubling.
"This is a very, very advanced aircraft — it doesn't just disappear. There could be many different scenarios. But for a plane to just disappear at 37,000 feet, I'm going with the worst-case scenario," the former official told NBC News on condition of anonymity.
The last fatal incident involving an EgyptAir aircraft was in May 2002, when a Boeing 737 crashed into a hill while on approach to Tunis–Carthage International Airport, killing 14 people.
On Oct. 31, 1999, EgyptAir Flight 990 traveling from Los Angeles to Cairo crashed into the ocean off the Massachusetts coast. All 217 on board died.
American investigators filed a report concluding its copilot switched off the autopilot and pointed the Boeing 767 downward. Egyptian officials rejected the theory of suicide, however, and insisted a mechanical reason was behind the crash.