Signals have been picked up from an emergency transmitter on EgyptAir Flight MS804, investigators said Thursday, eight days after the plane crashed into the Mediterranean Sea with 66 people aboard.
Leaders of the Egyptian investigative team said at a news conference in Cairo that signals from one of the three pieces of locator equipment on the plane had allowed them to narrow the primary search to about a 3-mile area.
Ayman al-Muqaddam, the head of the investigation team, said a French ship was moved from Corsica to that location to search for the plane's black box data recorders.
And a second company has been hired to continue search efforts in several other possible locations where the black boxes might be in a radius of 20 naval miles, he said.
Al-Muqaddam said search teams are racing against time "under difficult conditions" to find the black boxes, whose batteries last for only 30 days — eight of which have already passed.
But "even if we pass the 30-day period without locating the black boxes, we will continue to search, because there are similar accidents where they have found black boxes after a few months," he said.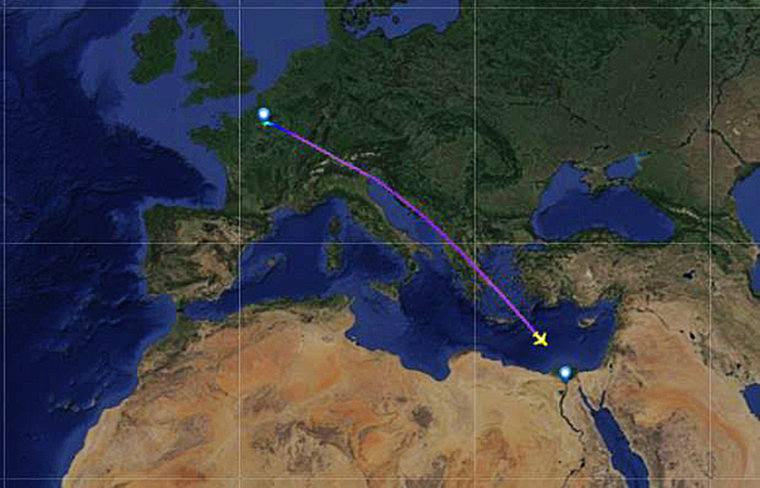 An official report is expected in about three weeks, he said.
Authorities still don't know what caused the Airbus A320, flying from Paris to Cairo, to disappear from radar in the middle of the night on May 19.
The plane's last automated messages indicated overheating, smoke and computer failures, but air traffic control received no mayday call from the flight crew.
"The most important element of this is we've heard from the wreckage and that they're able to narrow the search area down," said NBC News aviation analyst John Cox, chief executive of Safety Operating Systems of Washington, D.C.
"What kind of signal and what device located it is of less consequence," Cox said. "It's how we can fix the position of that transmitter and help us locate the wreckage — that's really all that matters."