There's one thing that both anti-abortion and abortion-rights activists agree on. A shift is underway in Europe — in politics, prosecution and protest. Battle lines are drawn for what threatens to be a nasty fight, with both sides taking cues from the U.S. In the final installment of a five-part series, NBC News examines the debate.
***
AMSTERDAM — Dr. Rebecca Gomperts is chatting animatedly on the phone, going back and forth between her laptop and the massive windows flooding the room with light.
Tucked in the corner of its sill is a small replica of a sailboat — a bit of the old mixed in with the new.
On this quiet street in east Amsterdam, the seeds of rebellion are being sown. Or, rather, shipped.
Ten years ago, Gomperts took to the seas to try and ensure that women could safely terminate unwanted pregnancies — and today her vessel is the web. She has even sent abortion pills across borders by drone.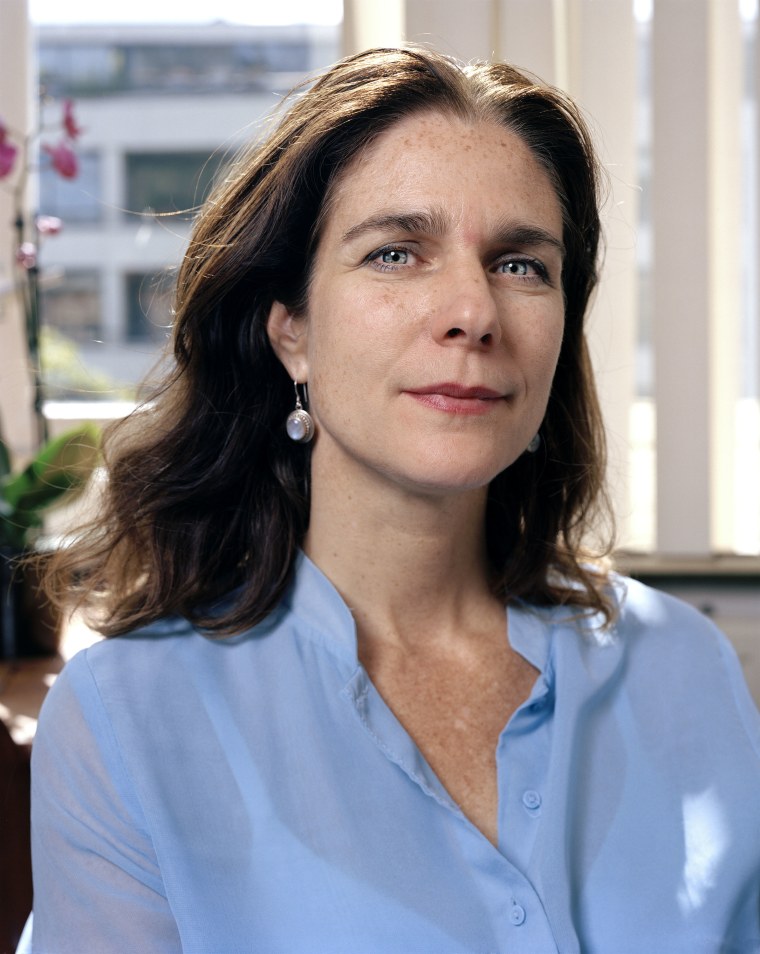 A poster of the world's abortion laws hangs on the door of the office, which is home to a line of eight computers, a sink and not much more save for some binders and a copy of Nobel Peace Prize winner Malala Yousafzai's autobiography.
Gomperts studied art and also got her medical degree in Amsterdam before she found work in Dutch abortion clinics — and stuck with it.
She did a stint on a Greenpeace boat, too, which she said solidified her determination to help women find access to abortions.
That's how her idea of an "abortion ship" was hatched — sail to countries where abortion was illegal and offer services in international waters.
Ireland was the first stop — a 2001 voyage — and later Poland, Portugal, Spain and Morocco.
"We started with the abortion ship but as a result we got a lot of emails from women all over the world asking for help," she explained. "It became pretty quickly obvious that we had to do something else."
The advent of the abortion pill changed her calculus and she shifted tactics.
Overseas Pharmacist
When it comes to abortion, there's "surgical" and then there's "medical."
Surgical is self-explanatory. Medical refers to what are commonly known as abortion pills, two oral drugs recommended for use in concert.
Mifepristone, which is also known as RU-486, causes a fertilized egg to detach from the uterine wall. Misoprostol — used second — causes the uterus to contract and expel its contents.
The World Health Organization recommends a dose of mifepristone followed by misoprostol 1-2 days later for pregnancies up to 9 weeks.
"Mifepristone with misoprostol has been proven highly effective, safe and acceptable for abortions occurring up to 9 weeks," the WHO says.
Armed with those guidelines and a sophisticated online platform, Gomperts' organization now helps ship those pills to women in need around the world with the help of a pharmacist in India.
'It's Never-Ending'
"All the new ideas — they come out of the frustration of things that don't work," Gomperts said.
That was the idea with the ship, to fill a gap in available services, and also with what came next — Women on Web.
"Women on Web was founded because of the fact that a ship couldn't be everywhere — that we couldn't have 100 ships," Gomperts explained. "The ideas always come out of the kind of the limits of the older ideas.
It went live online in 2006.
Gomperts won't disclose how many packets of pills have been dispatched through her organization — she insists that doing so would obscure the point: access to information.
"It's not the amount of women that actually receive the medicines," she said. "That is not really the issue. The issue is that women get access to an abortion — a safe abortion — that is best suited to their circumstances."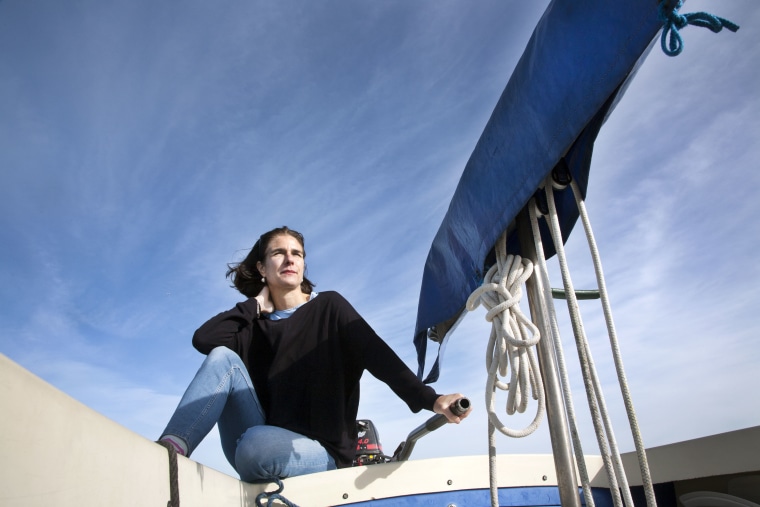 That could mean getting directed to locally available services, medical advice or simply giving women a choice.
"The service is so much bigger than the shipping of the medicines," Gomperts insists.
What she will share is that more than 200,000 people have contacted Women on Web since the organization was founded — and its help desk gets 10,000 emails a month.
"It's a lot of work every day," Gomperts says with a chuckle. "It's never-ending."
Rape cases
New inquiries — online consultations — were coming in at a rate of about one every five minutes one day last week.
Each one must be answered within 24 hours by the organization's help desk, trained in more than a dozen languages.
An extensive list of standardized responses divvied up by topics — from travel options to rape cases to post-abortion bleeding. When a medical opinion is needed they consult with one of five doctors on staff.
Boyfriends
One of the newer emails that morning was from a woman in Poland who mentioned a difficult personal situation.
"I do not want nor am able to continue the pregnancy," she wrote. "I would like to receive the pills from you but I am worried of legal consequences ... Could you send them to an address of my close friend who lives in Berlin, Germany?"
Another email was blank save for the subject line: "how can i use misoprostol when i am 12 week of pregnancy."
Then: "I have an unwanted pregnancy because it was conceived without my consent."
It's not just women making inquiries — there are boyfriends and couples, as well.
One man, also in Poland, wrote that he was giving his work address for the package of abortion pills because his girlfriend didn't want her parents seeing the parcel.
"We are both happy that we found your site and hope you can help," he wrote.
'Gaps in the Rules'
Last month the site had 900,000 visitors and Women on Waves more than a million. The bulk of traffic comes from Brazil — most likely due to the Zika crisis — and the U.S. but Poland, Spain, France and the U.K. also post notable numbers.
Most women in Europe should be able to access safe and legal abortions — but Gomperts does see a lot of requests from Poland.
Related: 'Coat Hanger Rebellion' Grips Poland
The deeply Catholic nation has one of the most restrictive abortion laws in all of Europe — one of the reasons Women on Waves set sail there. Now, a proposal has been made to ban terminations entirely.
"It's very disturbing," Gomperts said.
International health organizations and world bodies cite a clear link between countries with restrictive reproductive laws and the incidence of unsafe abortions.
France is often championed as a model for progressive abortion legislation, which Gomperts said is reflected in a dearth of inquiries from that nation.
But Gomperts said the messages coming to Women on Web show that challenges remain even in countries with easier access to abortion on demand.
England has straightforward access to abortion but women there email the help desk citing long waits for appointments or difficulty getting childcare in order to cover the multiple clinic visits required to get the pills.
It's a similar story in Germany, which also has access to abortion but requires a waiting period and mandatory counseling.
Even Women on Web's home nation of the Netherlands — among the most progressive nations — isn't immune to issues.
"When we get a story of a woman who is here illegally and she says, "I have 25 euros ($28) in my pocket and the clinic is asking me 500 euros ($563),' Well, then she can't get the abortion and that's her reality," a passionate Gomperts says. "The moment you hear the stories you understand why it's not accessible for women here."
Whether its the ship or sending drones carrying abortion pills from Germany into Poland, Gomperts admits she enjoys finding creative ways to improve access to medical abortion.
"It is very interesting to be able to use the regulations and the legislation that is there — but to circumvent it and to do something legally which is not supposed to be done," Gomperts said. "Regulations have never been made for such actions so we're using gaps in the rules. It's nice to be able ... to help women by doing that."
Women on Web has lawyers on standby to address the legality of their campaigns — and there certainly have been some challenges.
The Dutch Ministry of Health has tried to investigate and block the Women on Waves ship. German police intercepted the controllers for the drones into Poland.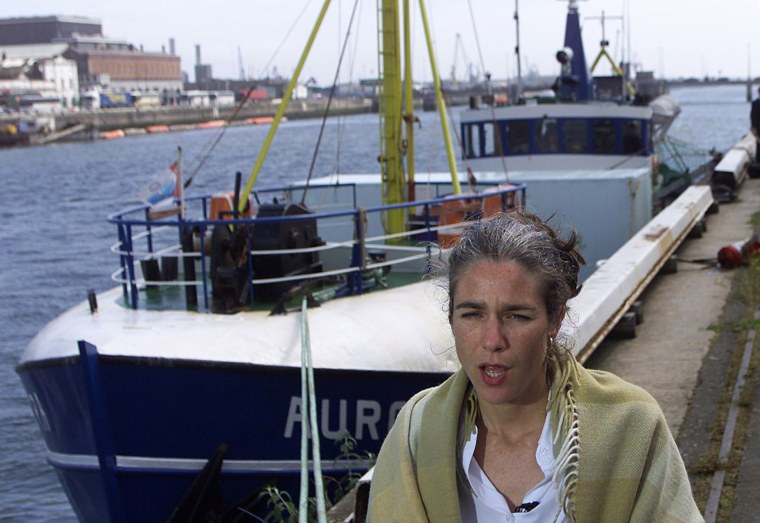 "We're not convicted, we didn't do anything illegal but it's intimidating to have that happen," Gomperts said.
Mailing the medicine can pose problems — Irish customs officers have seized thousands of the pills and even sent threatening letters to their recipients warning of possible prosecution. That's not necessarily all because they're abortion pills, Gomperts cautions, but due to a law around mailing any kind of medication.
The doctor is adamant that her service is "a patch," not a fix — that the situation on the ground needs to change.
"The real solution is really when women can in their own country see a doctor without taboo and without shame and get the medicines they need. That is what we have to work for," Gomperts said. "In some countries, women are really afraid that they will be get caught."
Northern Ireland is one of them — and a recent criminal prosecution of a woman who took abortion pills she ordered online has heightened fears.
To Gomperts, the conviction in Northern Ireland is alarming because it might intimidate other women.
However, publicity from the case could also translate into more access because more women might now know that ordering abortion pills online is an option even if it carries criminal risk.
And "for many women that'll be a price worth paying," said Clare Murphy from the British Pregnancy Advisory Service.
It was for Louise.
International Stamps
Two forms of contraception — a condom and birth control pills — failed to stop Louise from getting pregnant a few years ago in Northern Ireland's city of Derry. She found out about Women on Web at a film festival and filled out consultation forms online. Then she waited for the pills.
"That two weeks was hell," said Louise, now 34. When the packaged covered in international stamps arrived she took the first medicine immediately — "I just wanted the pregnancy to be over" — and checked into a hotel to wait for the cramping to start.
Related: Women Share Their Abortion Stories
Louise said she was among the rare cases to experience complications.
"I don't have any regrets," she explained. Louise has since helped other women through the process of medical abortions and credits Women on Web for offering them all a choice.
"They're amazing," she said. "They're actually saving lives every day."
Donations
Resistance is also evident in Gomperts' approach to abortion access.
"There is an element of rebellion in our work," she concedes — but stresses that is not the goal.
"It is the tactic or strategy that we use to show the harmful abortion regulations, policies and laws," she explains.
Gomperts' idea of a perfect world is one where women can decide how to access abortion pills — with Women on Web being among the options.
"Some women might still prefer to have the medicines sent to them by mail and other women might prefer to go to a local doctor to get a prescription," she said. The key though would be having the choice.
Women on Web site asks women seeking the abortion pills for a donation of 90 euros ($101)— but Gomperts says what makes her "proudest" of the organization is that it is able to help women who don't have the money.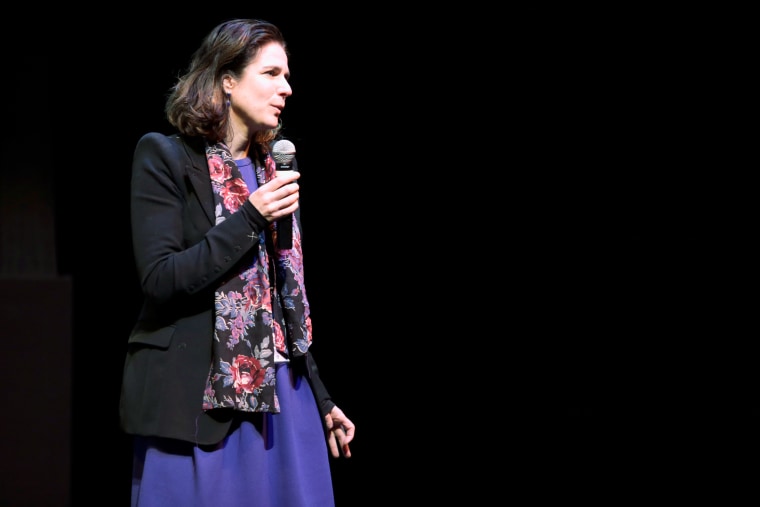 "Women are really happy to donate when they have money and if they don't have money, then they don't have money," she said. "It's really, really really difficult when you have women that are so desperate... Most of the women that don't have money — they are so grateful and they can hardly believe that you are willing to help them without them having the possibility to pay ... I think it's really beautiful to be able to surprise people in that way."
"Thank you so much... thank you so much. I am speechless right now... i never forget the way you help me. thank you so much," one client wrote.
A note from another reads: "i would hav been lost without this service. yes i was extremely terrifide that something was gonna go wrong but it went as smoothly as can be thank you so much xx" [SIC]
"You are truly angels, thank you so so much ... The moment i am able i will send a donation," one woman vows.
Lessons for America?
Goretti Horgan, a lecturer and pro-abortion rights activist in Northern Ireland, says that Women on Web is invaluable due to the options its provides.
"What they put into women's hands are safe pills — pills that are safer than penicillin and Viagra and not coat hangers. Because the alternative is coat hangers," she said.
Horgan sees parallels with the situation in the U.S. — but thinks America might be able to learn from the European-based movement to put pills in the postal system.
"You're going to need to do that in Texas," Horgan said.
***
ALSO IN THIS SERIES
Part 1: You Can Be Jailed for Life for Getting an Abortion in U.K.
Part 2: 'Coat Hanger Rebellion' Grips Poland
Part 3: Meet the American Peddling Abortion Pictures Abroad
Part 4: Here's What Happens When Abortion Is Legal, But 'Taboo'