Hundreds of migrants were found aboard a luxury yacht after paying up to $2,500 each for the voyage to Europe.
The 100-foot vessel — which had a regular capacity of about 65 people — was carrying 345 Syrian nationals when it was intercepted just off Tsonia beach on the Greek island of Lesbos on Monday, officials said.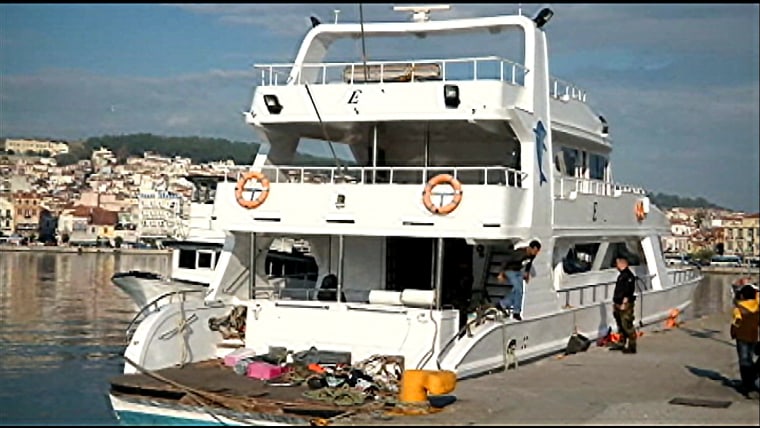 A coast guard source said the 15-year-old boat would cost more than $1 million if bought new, adding it was the first recorded instance of such an expensive vessel being used to traffic migrants and refugees to Greece.
The yacht did not carry a name or a flag and its ownership was not immediately clear, according to a coast guard spokesman.
Sources familiar with the investigation said that the refugees on board paid up to $2,500 to make the crossing from Turkey. At that price, the journey could have earned traffickers as much as $862,000.
Migrants and refugees have continued to brave the dangerous journey across increasingly rough seas in recent weeks, as winter weather ramps up over the Aegean Sea.
More than 1,100 refugees were rescued off the coast of Lesbos, Kos and surrounding islands this weekend during 28 separate incidents of search and rescue.
Nearly 220,000 people reached Europe by sea in October, almost equal to the total number of migrants who arrived during 2014, according to the United Nations refugee agency (UNHCR).
Almost 750,000 migrants and refugees have made it to Europe this year.