MINEO, Sicily — Like many young men in Italy, the soccer players who put on their cleats for an afternoon match in this small Sicilian town dream of international stardom on the field. But for this group, having made it this far is already an achievement.
Each member of the 25-man amateur squad ASD Mineo is African. They risked their lives to cross the sea from Libya in overcrowded boats last year, a journey that killed hundreds of others in shipwrecks, in the hope of finding political asylum.
Their team - the first of its kind in Italy - was created and funded by the managers of the Mineo center for asylum seekers, one of Europe's largest such shelters.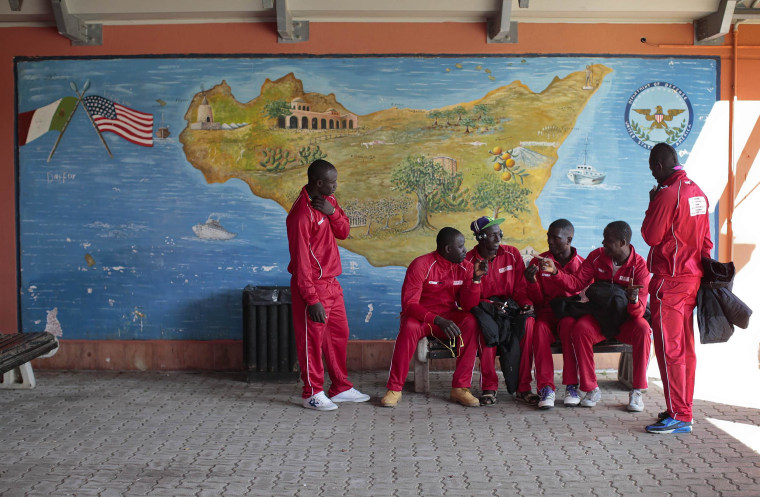 ASD Mineo, as the team is called, is registered in the lowest category of Italy's official football pyramid, which groups 600 divisions and in which, in theory, any team can rise to the top of the league, or Serie A. The team is on track to advance to the next division in its first season.
"We can make it all the way to Serie A," 19-year-old Musa from Gambia said after defeating another - all-white - local team 4-0 on a recent Sunday.
— Reuters