The mother of two children who died in the same migrant boat disaster that brought Syrian toddler Aylan Kurdi to the world's attention has recounted the second her daughter slipped out of her grip.
Zainab Abbas Abdullah's son Haider, 9, and daughter also named Zainab, 11, vanished into the Mediterranean Sea after the boat they were traveling in capsized while making a doomed journey from Iraq to Europe.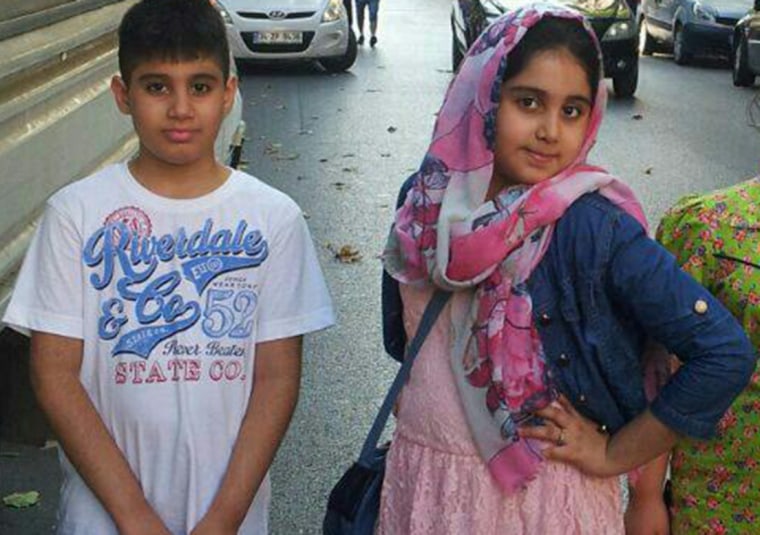 A photograph of fellow passenger Aylan's body after it washed up on a beach in the Turkish resort of Bodrum last week provoked soul-searching and shone a light on the exodus of refugees and migrants seeking new lives in the West.
Abdullah, 30, told NBC News she can still hear the shouts of victims as the vessel sank.
"My husband was able to reach me, and reach my smallest daughter [Rawan]," a tearful Abdullah recalled. "My two kids were stuck inside the boat that was turned upside down. I felt my daughter's hand trying to catch my hand, then my leg."
Rawan, 8, survived the ordeal after being rescued by Abdullah's husband Ahmed Hadi Jawad.
More than 300,000 migrants and refugees have crossed the Mediterranean this so far this year with almost 4,000 reported dead or missing by the United Nations Refugee Agency.
Jawad — a 46-year-old taxi driver — left Baghdad with his family three weeks ago.
"I wanted a better future for my kids," he told NBC News. "The security situation [in Iraq] is not stable. I thought to travel to an European country to find a better job and life for my family."
Their journey took them from the Iraqi capital to the Turkish coastal town of Bodrum, where they arranged with a Syrian people-smuggler to board a "yacht" bound for Greece.
When they arrived at the shore to depart, they discovered the vessel was actually a "small rubber boat with engine," Abdullah said.
"There were only six places for sitting," she added. "My family and I had to sit on the ground."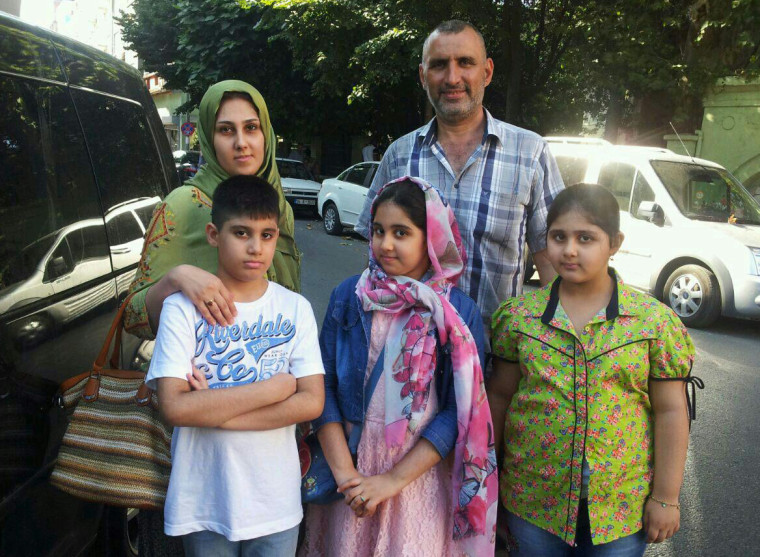 About seven minutes into their voyage, the vessel capsized — prompting the couple's frantic search for their kids. But only Rawan could be found.
"Aylan's father approached us and asked if we lost someone, I told him my two kids disappeared," Abdullah recalled. "He said, 'Mine too, as well as my wife.'"
After the Sept. 2 accident, Rawan and her parents were taken to a local hospital. Zainab and Haider's bodies were recovered the following day.
"My husband had to identify my kids' bodies," Abdullah said.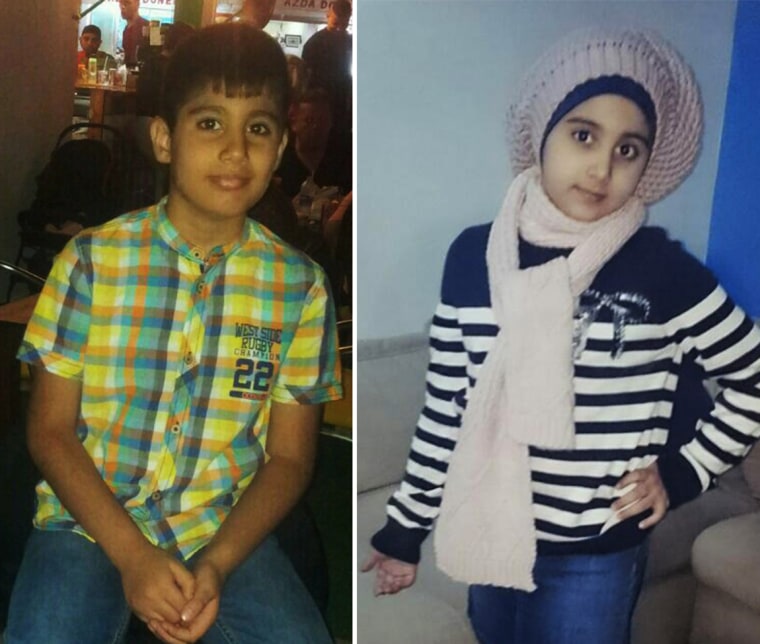 The family said they spent nearly $9,000 to make the crossing and lost another $2,500 into the Mediterranean during the shipwreck. Ahmed sold his car to finance the trip, so is unable to resume work as a taxi driver now that they are back in Baghdad.
After losing two children and almost all of their money, the future is uncertain for Abdullah and Jawad.
"We wanted to grant our children a brighter future, we wanted to make them live in a better country," she said, breaking down.
"I have no idea what I am going to do," Jawad added.