Bono took center stage on the Hill on Tuesday as he leveraged his celebrity status to focus attention on the need for greater humanitarian aid in war-torn nations and long-term development assistance.
Failure to do so, Bono told members of a Senate Appropriations subcommittee, is a mistake that will come back to haunt Western nations as the numbers of refugees fleeing violent extremism will continue to increase. He described the plight of thousands of refugees fleeing conflict in the Middle East and Africa—a stark scenario that is having a global impact and has caused political backlash in some European countries grappling with the influx.
"I am talking about an existential threat to Europe the likes of which we haven't seen since the 1940s," he said. "You should be very nervous in America about it."
The hearing focused on the connection between the refugee crisis and the rise of violent extremism.
In an op-ed for the New York Times, Bono wrote of that connection.
"Europeans have come to realize — quite painfully in the past year or two — that the mass exodus from collapsed countries like Syria is not just a Middle Eastern or African problem, it's a European problem. It's an American one, too. It affects us all," he wrote.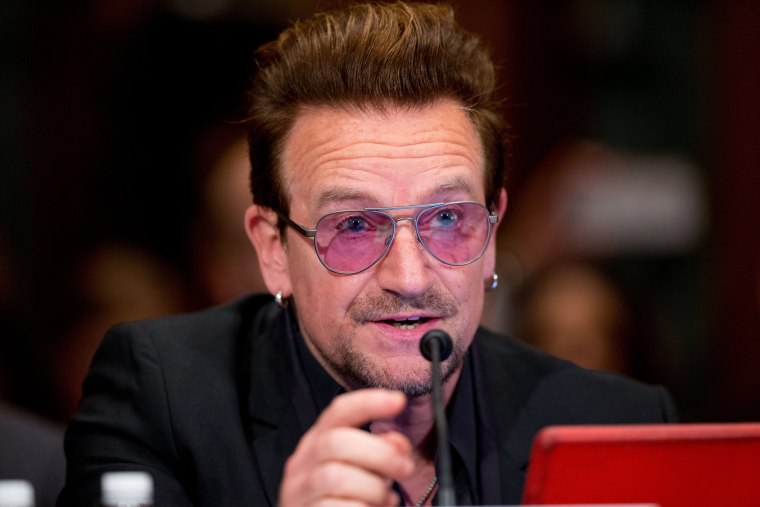 He also pushed back against the idea that such assistance is "charity."
"For too long, aid has been seen as charity—a nice thing to do when we can afford it" the U2 front man and co-founder of the ONE campaign, an anti-poverty organization said in his written remarks. "But this is a moment to reimagine what we mean by aid. Aid in 2016 is not just charity — it is national security."
Deputy Secretary Of State Anthony Blinken also spoke of what helps drive the rise of violent extremism: state sponsored violence and abuse, personal experience with petty state corruption, being discriminated against, marginalization and living in a place where there are intra and inter state conflicts.
"We must work to prevent the spread of violent extremism in the first place — to stop the recruitment, radicalization and mobilization of people, especially young people, to engage in terrorist activities," he said in his written testimony.