LONDON — British prime minister Theresa May used a set-piece speech earlier this year to describe her country as one of the most "racially diverse in Europe."
But the brutal assault of a 17-year-old Iranian-Kurdish asylum-seeker has shocked the nation and thrown a spotlight on its attitude towards migrants and those seeking refuge within Britain's borders.
Police say the victim, named in the U.K. press as Reker Ahmed, was attacked by a group of between 20 and 30 people in London last Friday in a "suspected hate crime assault."
Ahmed was allegedly chased from a bus stop in the Croydon area before being thrown to the ground and repeatedly punched and kicked.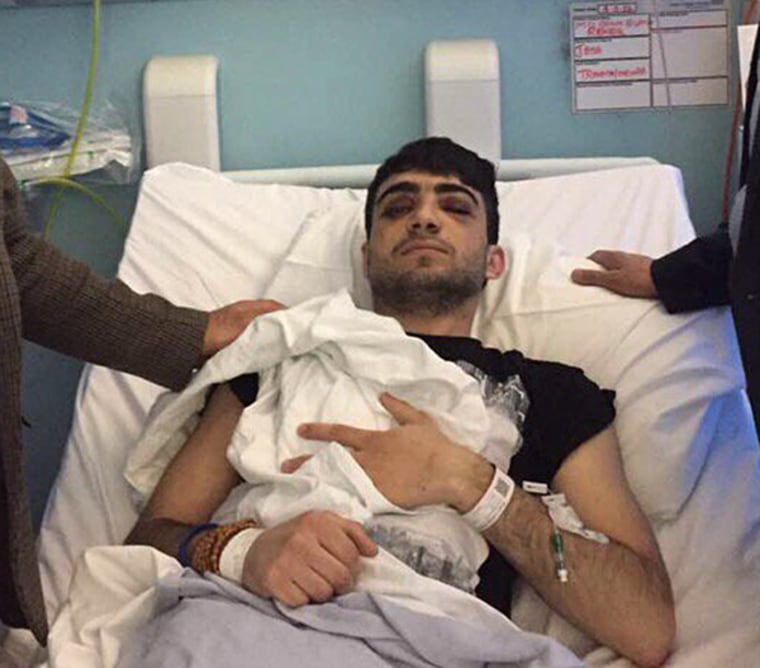 Police say he was left with serious head injuries and remains in hospital. It has been reported Ahmed arrived in the U.K. unaccompanied by his parents.
Scotland Yard — London's main police force — confirmed to NBC News Tuesday that 12 people between the ages of 13 and 24 have been charged with "violent disorder" while a 17-year-old boy has been charged with "violent disorder and racially aggravated grievous bodily harm."
Politicians of all stripes were quick to condemn the incident.
Conservative lawmaker for Croydon Central, Gavin Barwell, took to Twitter over the weekend to call the attackers "scum."
Meanwhile opposition Labour lawmaker, Diane Abbott said: "With right-wing politicians across the world scapegoating migrants, refugees and others for their economic problems, we are seeing a deeply worrying rise in the politics of hate."
"We must make clear that there is no place for anti-foreigner myths, racism and hate in our society," Abbott added.
Immigration and the number of foreigners entering the U.K. were key topics in the heated debate over Britain's referendum to leave the European Union last year.
At one stage the leader of the U.K. Independence Party, Nigel Farage, was pictured in front of a poster depicting a line of migrants under the heading "Breaking Point: The EU has failed us all."
An Ipsos MORI poll in March found that 26 percent of respondents felt that immigration was the most important issue facing Britain today, behind only Brexit and the state of the National Health Service.
The topic is also frequently chewed over by influential tabloid newspapers who have run countless stories on alleged asylum-seeker and migrant misdeeds in recent years.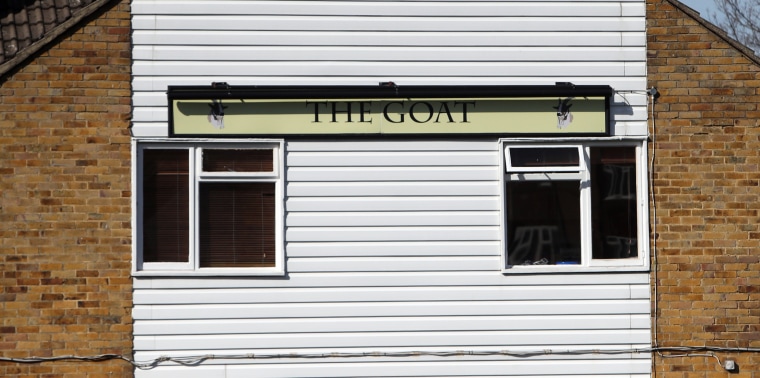 One commentator in the The Sun newspaper suggested using "gunboats" to prevent migrants and asylum-seekers who were like "cockroaches" reaching the U.K. in a 2015 article which appears to have been taken down from the paper's website but has been saved by the University of Southampton.
A few months later, former prime minister David Cameron drew widespread criticism when he referred to a "swarm" of people who wanted to enter the U.K. when discussing migrants at the French port of Calais.
Some believe such pointed language sets a shrill and unhelpful tone for the debate.
Miqdaad Versi of the Muslim Council of Britain told NBC News that "the way that migrants and asylum seekers — and Muslims in general — are spoken about in the tabloid press leaves a lot to be desired."
He added that "there's clearly an issue here with the way they are reporting about these minority groups."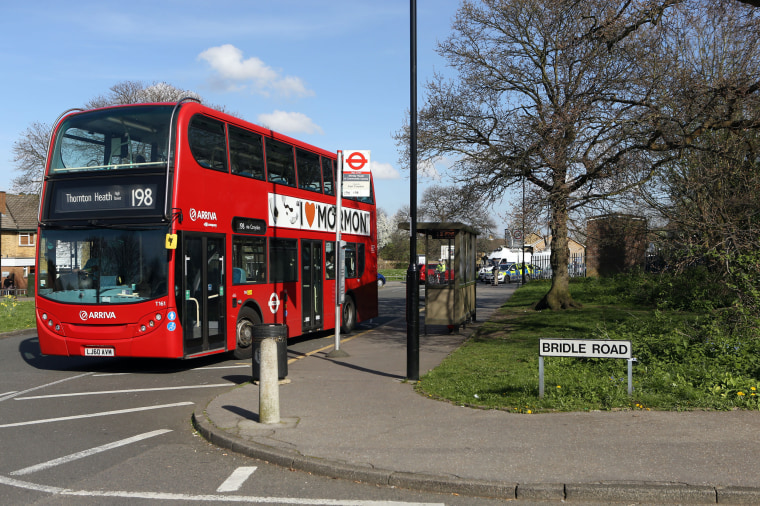 Versi's views are backed up by a report from the Council of Europe's European Commission against Racism and Intolerance (ECRI) which was carried out last year.
It found that although the U.K. has generally strong legislation against racism and racial discrimination, there was "considerable intolerant political discourse focusing on immigration and contributing to an increase in xenophobic sentiments."
A separate report from the U.K.'s Institute of Race Relations, meanwhile, logged a spike in incidences of violence against Polish migrants and racist graffiti in the wake of the "Brexit" vote to leave the European Union.
However, Versi was quick to point out he believes the language used by the likes of tabloids and the violent actions of some were not representative of the majority of British people.
He also said it was important to note there was no direct evidence that the Croydon incident was linked to Brexit or the language of politicians and those in the media.
Police released CCTV images of people they were seeking regarding the incident who appeared to come from more than one ethnic group.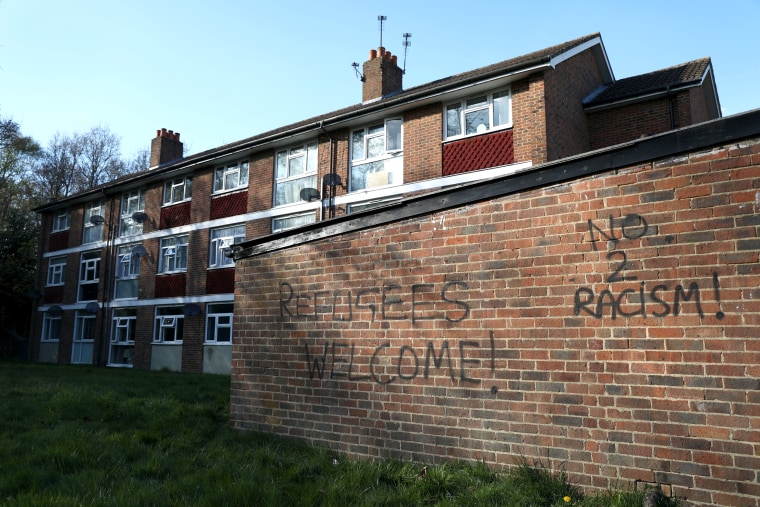 The reaction to the incident from London's mayor Sadiq Khan, himself a Muslim and the son of a British Pakistani bus driver, has also provided succor for a city shocked by the viciousness of the attack.
"We don't just accept our differences, but we embrace and celebrate them," Kahn said in a statement reported by NBC News' U.K partner, ITV News.
In Croydon Tuesday, the general response was one of surprise and shock. "[Asylum seekers] are people in need of help so we'll help them," said Ria Houston, 33, who grew up just outside Croydon.
Meanwhile, Daniella Larking, 25, said: "There's a strong sense of community. It's really surprising to see something like that happen around here."
This has been a theme echoed by those investigating the case. Detective Inspector Gary Castle, from Croydon CID, said: "A number of people came to the aid of the victim as he lay unconscious and injured following the assault."
"All communities stand together against hate. No one should be subjected to violent behavior, especially those who have come to London to seek refuge and a place of safety."