LEIPZIG, Germany — Turmoil triggered by a historic influx of refugees and migrants could boost populist politicians and the country's right-wing movements, experts warned amid widespread German protests.
The open-door policy championed by Chancellor Angela Merkel allowed about 1.1 million people to settle in the country during 2015, but growing disquiet has exposed underlying xenophobia.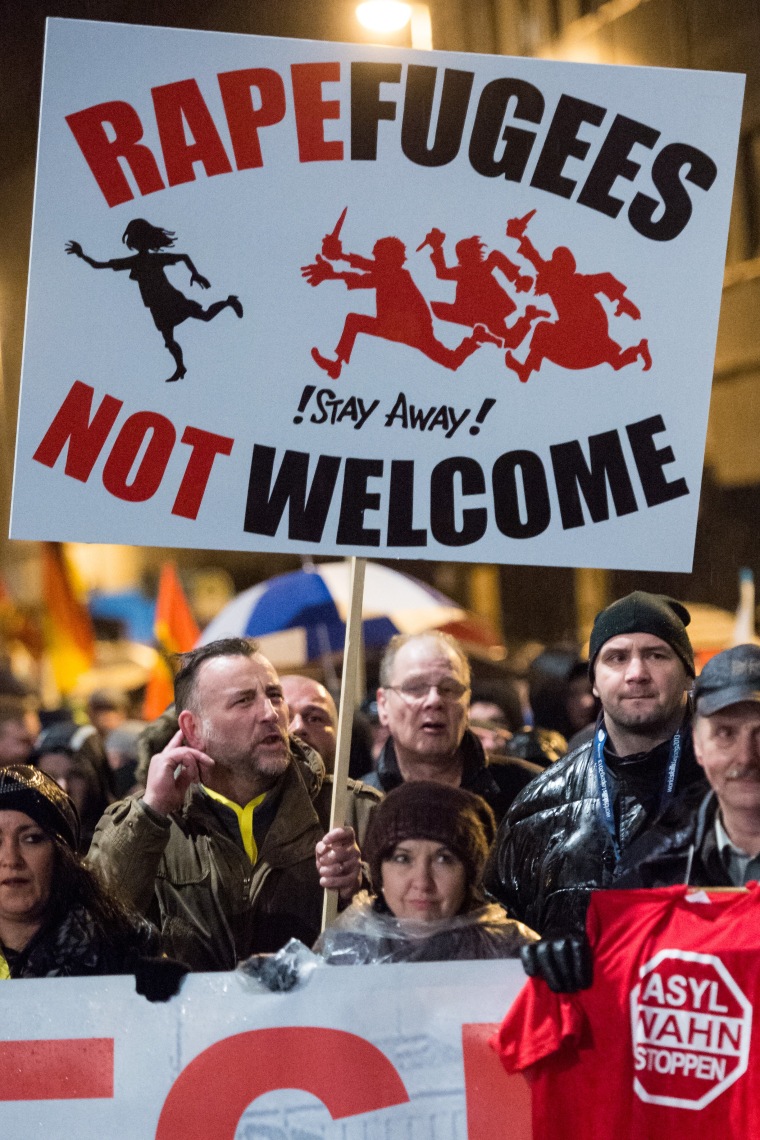 Amid a backlash, Germany's government this week introduced tighter registration measures for the latest arrivals and tougher deportation rules for others.
It may be too late. For the first time, a majority of Germans now doubt the country's policy on Europe's refugee crisis. A poll published Friday by public broadcaster ZDF found 60 percent of Germans now believe that the country cannot cope — up from 46 percent in December.
Authorities have warned of suspicion toward migrants and refugees as they investigate a string of sexual assaults on women celebrating New Year's Eve in Cologne — alleged crimes that police said were committed mostly by men of "North African" background.
Right-wing protesters carrying German flags and signs that read "Rapefugees not welcome" marched through the streets of Leipzig on Jan. 11. They were part of the anti-immigration Pegida movement, which started before the recent influx of migrants arrived but has increased its campaigning in recent months.
"These Muslim refugees started an area-wide terror attack, a terror attack on German women, on blonde, white women," Tatjana Festerling, one of the leaders of anti-immigration Pegida movement, told the crowd from the stage amid shouting counter-protesters.
The two groups were separated by hundreds of police officers for fear of violence in the square in central Leipzig.
Related: Sex-Attack Spree Sparks 'Huge Spike' in Weapons Sales
"We don't want to have the same situation as in Cologne," 65-year-old protester Klaus Hofmann said. "We already predicted a year ago what would happen here. You can't let in thousands or millions of young men without control. That has to lead to violence."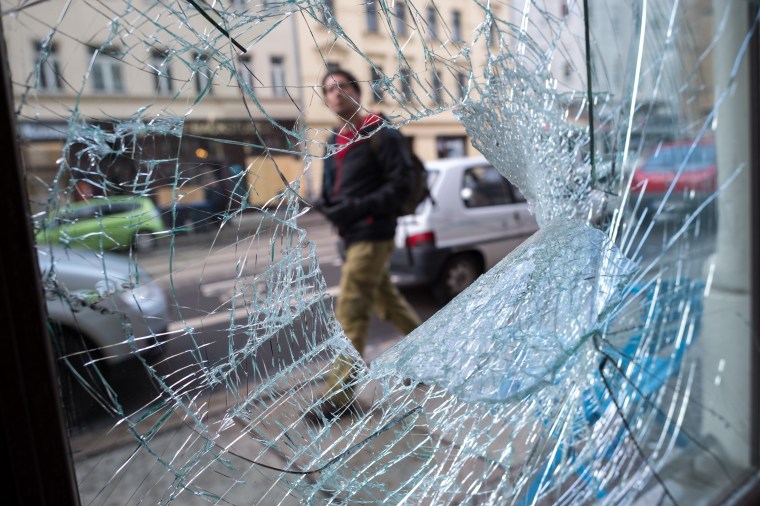 Hofmann, who carried a banner reading "Islamists not welcome," said he joined Pegida's regular rallies because Germany's main political parties failed to listen.
The sex attacks were "in principle bad for the women, but good for us, because the people are being woken up," he added.
While the main Pegida rally in the city center was mostly peaceful, about 200 right-wing hooligans vandalized a street in a Leipzig suburb, smashing shop windows and setting fires.
While xenophobia and prejudice against asylum seekers is not a new phenomenon, analysts say recent events have brought them to the fore.
"We can see that these attitudes, these dimensions of right-wing extremist attitudes are quite stable over the years," said Johannes Kiess, a researcher at the University of Leipzig. "If we look at xenophobia specifically, we have around 20 percent of Germans that we interviewed that agree on this attitude."
Kiess said that such view could be reinforced if mainstream politicians struggle to show a clear direction in policy and police fail to respond adequately to complaints.
"Not being able to present solutions, not being able to present strategies … opens up the space for right-wing or left-wing populist challengers," he said.
Prosecutors have offered a cash reward of $10,890 for information that could lead to the arrest of suspects in Cologne's mass sexual assaults.
The issue is not limited to one city. More than 600 women in several cities across Germany filed complaints ranging from sexual molestation to theft in attacks on the New Year's weekend and police investigations are focused on illegal migrants from North Africa as well as asylum-seekers.
Related: Many Germans' Views on Foreigners Change After Sex Attacks
Police have so far been able to identify 32 people suspected of roles in the violence in Cologne, including 22 who were planning to seek asylum in Germany.
On Friday, a town cancelled a parade planned for Sunday citing security concerns including fears of a repeat of the sexual assaults. Authorities in Orsoy, some 50 miles north of Cologne, fear some of the town's 300 refugees might visit the parade and in a drunken state, leading to a repeat of the scenes on New Year's Eve.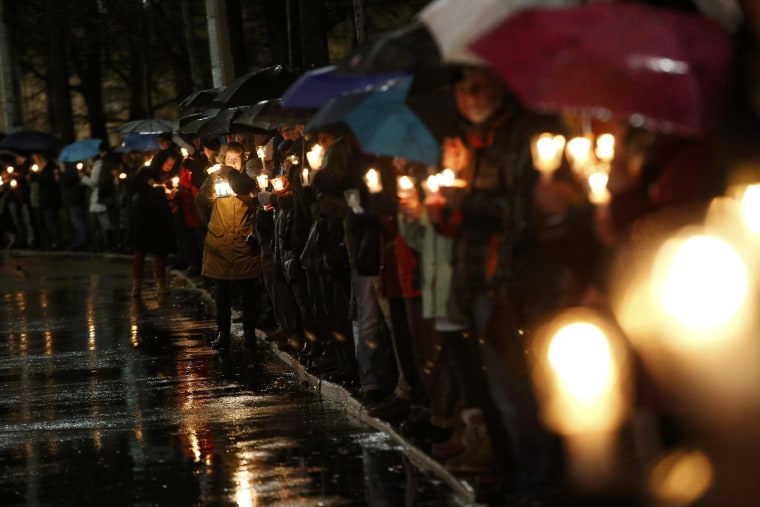 Amid this anxiety, some have cautioned against tying the refugee question to the issue of street crime until the full facts of the New Year's Eve incidents are known.
"It's completely improper ... to link a group that appeared to come from North Africa with [all] refugees," Cologne's Mayor Henriette Reker told reporters on Tuesday. Syria, Albania and Kosovo were the top three countries of origin for asylum-seekers in Germany last year. The country has a population of about 81 million.
Many Germans, including hundreds of counter-protesters in Leipzig on Monday, are trying to convince others to accept the high level of immigration.
"It won't be easy, but we don't really have a choice," said Christian Wolff, a priest and one of the organizers of the candle-lit protest. He added that the influx from abroad was a challenge that should not be solved through panic.
"Criminality is nothing new," he told NBC News. "And for most Germans nothing has really changed."
Kiess, the researcher, said: "Germany doesn't perceive itself as a immigration country. We are not in the United States, we're not in Canada, we're in Germany. The consciousness of the society, of the people is a different one. It's changing, but it's still a different one."