MUNICH, Germany — German officials are buying so many bunk beds for refugee centers that local supplies are often exhausted and orders are being made all the way to China.
"IKEA can't keep up with the demand," said Christoph Hillenbrand, senior administrator of the Upper Bavaria district around Munich, referring to the furniture chain store from Sweden.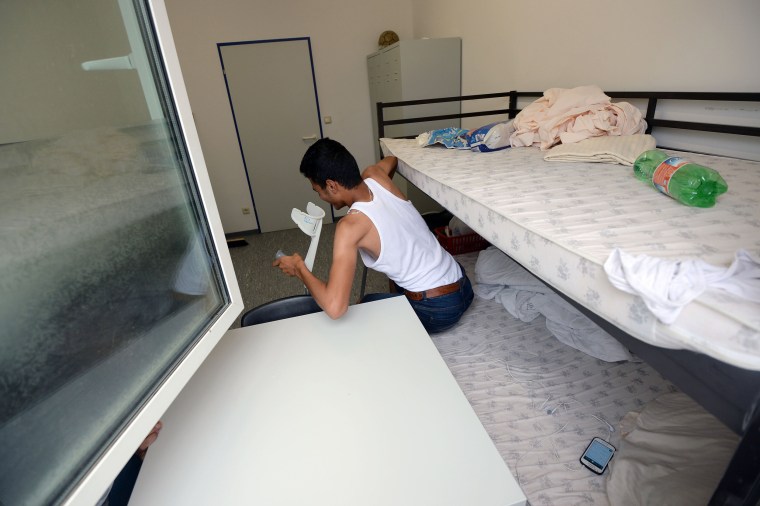 The federal government has said it expects 800,000 people to seek asylum in Germany this year.
When refugees arrive in Germany, they are greeted and fed by waiting volunteers, then whisked away to the shelters — which are often sports halls or schools hastily equipped with beds and tables.
But nothing stops them from leaving to go anywhere they want.
Newcomers are told to register for refugee benefits at their final destinations within five days, but there is no way to check if they do it. Of about 25,000 arrivals over the weekend, only around 2,000 have stayed in Munich, Hillenbrand added.
Officials estimate almost 40 percent of those arriving this year come from the Balkans and most will be denied asylum, unlike Syrians deemed worthy of protection from their civil war.
Interpreters talking with the refugees say most speak Arabic, Persian or Pashtu. "But there are fake Syrians here as well, for sure," said Hillenbrand, meaning people claiming to be from the war-torn country to improve their chances of gaining asylum.
Asylum seekers can also be recorded speaking their native tongues. The Federal Office has 45 experts who can analyze speech patterns and accents in 80 languages to check if applicants have lied about where they come from.