LONDON — A 16th-century castle is one of 450 sites across France being used by officials to resettle some 6,500 refugees being evicted this week from the sprawling "Jungle" camp.
Château de la Durie, a one-time aristocratic residence in the Loire region, will house up to 150 displaced migrants until next year.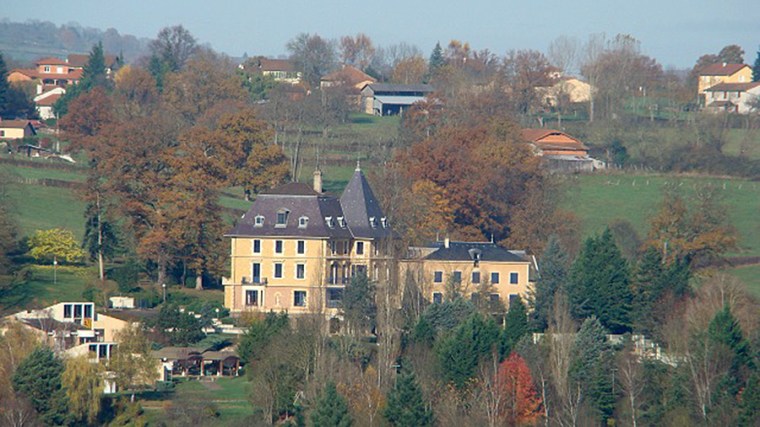 Authorities have been scrambling to find space for the migrants since President Francois Hollande, under political pressure during an election year, announced he would demolish the squalid settlement near to the English Channel port of Calais.
Thousands of reluctant inhabitants lined up Monday, agreeing to be processed and taken by bus to various centers around France rather than face forcible eviction later this week.
The existence of the Calais camp had become a symbol of the failure of European governments to tackle the humanitarian crisis caused by a record-setting influx from Africa and the Middle East through to Afghanistan.
But while the destruction of "The Jungle" might appeal to voters concerned at unprecedented immigration levels, it has been a headache for officials tasked with finding somewhere to house the evicted residents until they can be deported to other European Union countries or permanently resettled in France.
Germany officials faced a similar challenge last year after Chancellor Angel Merkel promised to accept hundreds of thousands of refugees in order to ease the burden on Mediterranean countries such as Greece and Italy.
A former military installation in central Germany was chosen to house up to 900 refugees while officials in the city of Cologne discovered it was cheaper to purchase and convert a $7 million, four-star hotel than to continue paying for migrants to stay in private accommodation.
Gallery: Migrants on the Move as France Clears 'The Jungle'
France's interior ministry says it has identified accommodation for 7,000 extra migrants around the country — enough to replace the Calais "Jungle" — spread across 450 Centres d'Accueil et d'Orientation (CAO), or "integration centers."
The CAOs will be administered by local councils with the help of a central government grant of about $25 per migrant per day, the interior ministry said.
Among them is the Château de la Durie, which is owned by a workers' union at French energy company EDF and boasts a ballroom, swimming pool, basketball court and a playground. It is used as a vacation camp venue for the children of employees.
The choice caused consternation in the nearby village of Saint-Denis-de-Cabanne where a civic meeting in September reportedly saw officials attacked, jeered and insulted by angry residents. The local mayor described behavior at the meeting as "heinous."
In Calais on Monday, French Interior Minister Bernard Cazeneuve said 1,918 people had been processed and sent to 80 of the new CAOs around France. Another 400 unaccompanied minors were being housed in heated shelters at the camp.
Cazeneuve said Britain had agreed to take in unaccompanied minors with family ties in Britain, an important step after months of prodding by France.
Some migrants have been lucky to escape the camp altogether through social outreach programs.
Earlier this year, 80 "Jungle" residents were given college places at the University of Lille where they will learn French in addition to a scientific course.