COLOGNE, Germany — With its wood-paneled piano bar and luxurious spa, the four-star Bonotel assures visitors paying up to $300 per night that it meets the "international standard of a first-class hotel."
But starting next year, the hotel's marble-and-mirrored lobby and "quiet, peaceful ambience" will play host not to indulgent travelers but desperate asylum seekers.
Germany's fourth-largest city spent almost $7 million to buy the Bonotel this summer. Its doors will soon be shut and its 93 opulent rooms filled with asylum seekers, a move underscoring how Europe's economic powerhouse has been overwhelmed by an influx of people seeking a better life amid a continent-wide border crisis.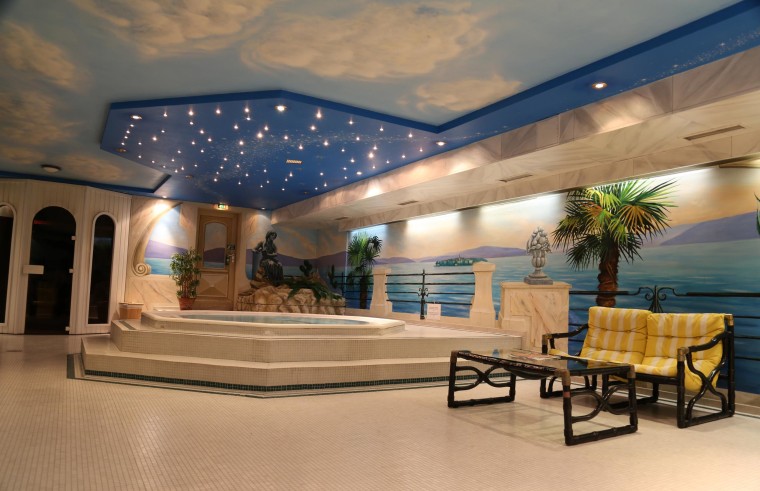 According to U.N. figures, Germany received 109,600 applications for asylum last year — the most of any country in the world. The U.S. was second, with 84,400.
In the first half of this year alone, more than 77,000 others sought asylum in Germany — a 60 percent rise compared to the same period in 2013. The list of countries where most applicants originated reads like a top 10 of recent conflicts and includes Syria, Iraq, Afghanistan and Somalia. The question is where to accommodate the never-ending stream of arrivals.
Andreas Degen, who spent 17 years working his way up from trainee to manager and owner of the Bonotel, was shocked to learn that the city had purchased the building at auction and then terminated his lease.
"We're one of the largest privately held hotels in Cologne," he said. "We survived the massive drop in travel after 9/11, the financial crisis, but I never thought that the city would destroy our livelihood. We have 25,000 guests per year and are turning a profit. Thirty people are losing their jobs, and they are losing the tax income from the hotel."
A spokesperson for the city of Cologne told NBC News that the hotel's nearly $7 million price tag was cheaper than renting space. Authorities have previously resorted to booking rooms for asylum seekers in other hotels.
Meanwhile, living conditions for many asylum seekers are bleak.
A 45-minute bus ride across Cologne, hundreds of refugees are crammed into former city administration buildings along a busy highway. Young children peer through the windows draped with blankets and flags. Mobile homes for even more have been placed on the parking lot. The Cologne Refugee Council, a local human-rights organization, has repeatedly criticized the city for living conditions faced by asylum seekers. It calls the latest plans to move some into an empty home improvement store without privacy screens "inhumane."
"We live like animals, not like people"
Mubarak, a Somali refugee who like others at the center declined to give his last name citing fears of retribution from German authorities for criticizing them publicly, told NBC News that conditions are so poor he has become disillusioned with his new home.
"I wanted to get to a place where I could start a different life," he said, recounting his 18-month journey through African deserts and a treacherous voyage across the Mediterranean Sea — a route which has claimed the lives of more than 3,200 people this year. "But I don't believe in Germany any more. The people in Germany are good to us, but we need more help."
He shows a doctor's note from when he arrived in Cologne. It confirms that he suffered from tuberculosis, hepatitis B and post-traumatic stress disorder. It also states that because of illnesses, his living conditions should be improved.
But nothing has changed. Months later, he still shares a room with three others. Four metal bed frames with thin mattresses line the wall. Another stands upright in the corner, in case someone else needs to sleep here, although there is barely any floor space left. The communal bathrooms are at the end of the hallway.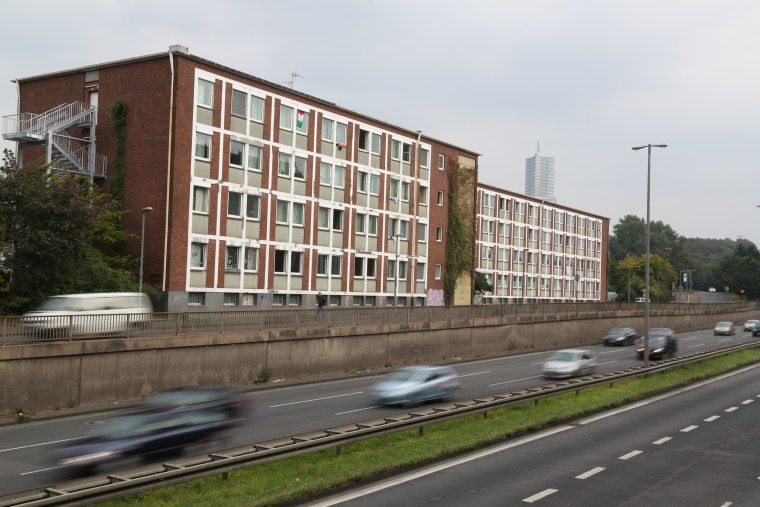 "We live like animals, not like people," said Maruf, a Somali roommate.
It's a similar — or worse — situation in many other parts of Germany where officials have been caught unprepared for the influx of new arrivals.
In Munich, where police have reported that trains from Italy — the gateway to Europe for people who have crossed the Mediterranean — regularly carry 100 migrants, some new arrivals have been forced to spend the night outdoors. City officials even considered putting up tents in the city's Olympic Park or on the Oktoberfest fairgrounds. Those plans were shelved when tents housing refugees in another city flooded during a heavy rainstorm.
As German officials struggle to find solutions, some asylum seekers seem resigned to their fate.
"I don't know where else to go," said Hussein, who fled civil war-ravaged Somalia and now lives in Cologne. "It's not like I can go back home."
ALSO IN THIS SERIES