The German government will make it easier to expel foreign criminals in the wake of a slew of New Year's Eve sexual assaults in the city of Cologne, officials said Tuesday.
The sexual assaults — believed to have been carried out mostly by North African men — put Chancellor Angela Merkel's government and her liberal refugees policy under serious pressure.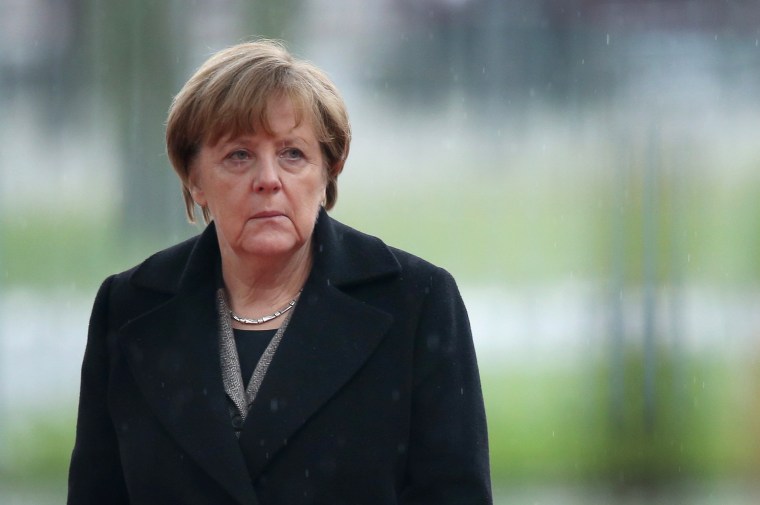 Germany's justice minister said in a statement Tuesday that "we have agreed to make the deportation of criminal foreigners easier."
"In the future we will deny the refugees who commit crimes legal refugee status more consistently," the statement added.
Two top ministers explained that the planned reform of laws on deportation and sexual offenses would lower the hurdles to remove foreigners who commit serious crimes.
Justice Minister Heiko Maas and Interior Minister Thomas de Maiziere told reporters in Berlin that any custodial sentence for crimes against another person's bodily integrity, including sexual assaults, as well as serious property damage would be grounds for deportation.
Cologne authorities have recorded over 500 complaints related to the alleged mass sexual assaults, when groups of men roamed crowds and groped women. Some 45 percent of the complaints were related to allegations of sexual assault and at least two rapes were reported. Other complaints also included pick-pocketing and battery.
Related: Right-Wing Protests in Germany Turn Violent After Assaults
In statements, police said the suspects were "mostly from North African countries" and "asylum-seekers and persons who are currently in Germany illegally."
The allegations have dominated headlines in Germany for days and sparked discussion on the influx of refugees which has strained the country's resources.
Related: One Family's Journey From Hell to Happiness
German leader Angela Merkel's open-door policy and slogan "We Can Do It" accompanied the arrival of some 1.1 million people into the country last year — including many Syrians fleeing war in the homeland.
However, a poll by the Forsa Institute highlighted a sudden negative shift in how Germans perceive people from abroad after their country emerged as an optimistic champion of migrants and refugees.
Sunday's poll said 37 percent of Germans had a more negative outlook on foreigners following the alleged Cologne assaults, while 60 percent said their view remained unchanged. The poll also found that 57 percent feared refugee arrivals would trigger a rise in crime.