IDOMENI, Greece — A Syrian mother stranded with her children in a squalid refugee camp insisted she still had hope of crossing the Greek border as leaders met Thursday in Brussels to discuss the migrant crisis.
Fatima Ahmad pleaded for help, saying she and her family are living like animals in the muddy, disease-ridden Idomeni camp that has sprung up next to the closed border crossing between Greece and Macedonia.
"We can't live like this," she told NBC News. "We need a room, a home... a warm bed. We need clean food, clean clothes."
Ahmad said life in sprawling camp was almost as miserable as the civil war that she fled with her husband and five children.
"In Syria we die quickly, but in this place we die slowly," she said, frustrated with the political paralysis that has gripped Europe as nations move to close their borders to the stem the tide of migrants. "We have nothing... just talking, talking, talking. Every government in Europe does nothing for us."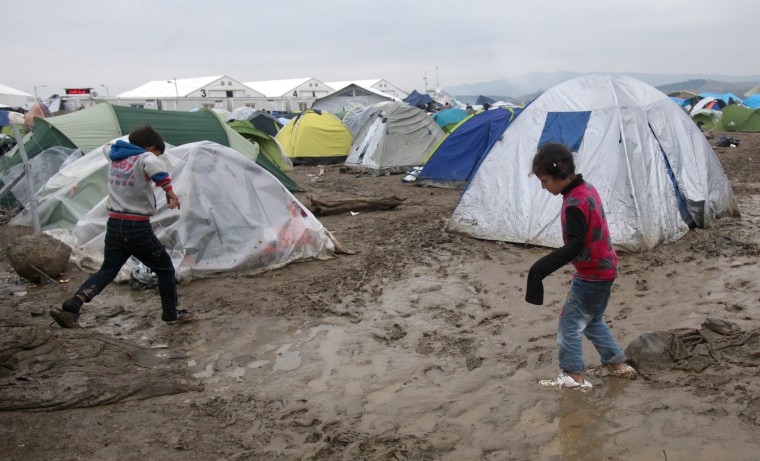 European Union leaders were holding talks in Brussels Thursday with Turkey's prime minister to try to hammer out a deal to end the continent's worst migrant crisis since WW II.
A draft of the deal proposed that Turkey would take back any migrants and refugees who'd made it to Europe from Turkey — but conditions that came with the offer sparked criticism about its legality.
European Union Council President Donald Tusk warned that the talks would not be easy, saying ahead of the meetings that he was "cautiously optimistic, but frankly more cautious than optimistic."
More than 1 million migrants and refugees flowed into Europe in 2015 — and already 153,500 have arrived by sea this year.
The influx prompted European leaders to agree on closing the Balkans migration route — triggering several countries along it to fully clamp down their borders.
That has left more than 14,000 people stranded along Greece's border with Macedonia in Idomeni.
Despite the terrible conditions there, Ahmad remains optimistic that something will change to allow her to press north.
"I still have hope," Ahmad said.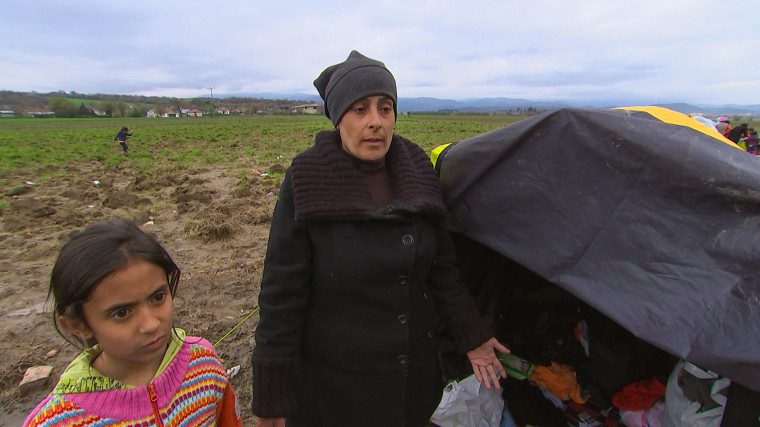 Her spirts have been buoyed by help from aid workers — and the prospect of reaching her 13-year-old son Iham, who went on ahead as an unaccompanied minor and is living in Germany on a temporary visa.
"Every day he calls me [and says] 'Please come, I can't live alone,'" Ahmad said. "For that [reason], I have hope. I should have hope, to go to my son."
In the meantime, she is stuck in Idomeni with her husband and their other four children — including daughter Arwa, 9, who spent a week in a local hospital with Hepatitis A.
Disease is rife in the camp, where there is little water and where long lines for temporary facilities mean many people use the fields as a bathroom.
"I have no choice — no money, no home, no anything. I can't return to Syria because everybody knows it is war [and] … many sides fight all day, all night. My children can't go to school."
Sarah Collis, a nurse with aid group Medicine du Monde (Doctors of the World), said there was "a lot of frustration" among refugees at Idomeni who realize there's "nothing they can do" about the border situation.
"There's nowhere they can go. They cannot go back anywhere. They're stuck, really," she told NBC News.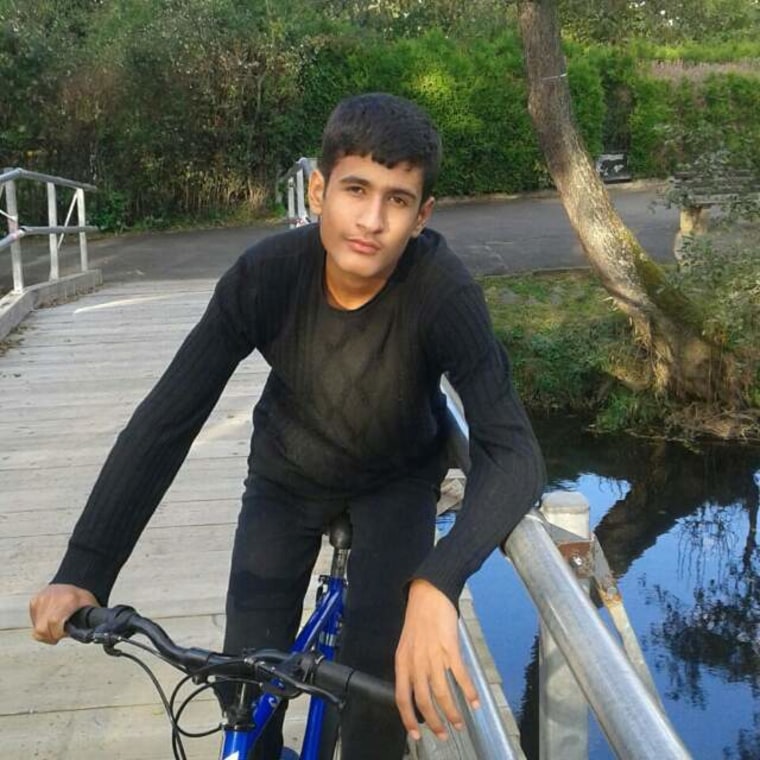 She said there are many pregnant women in the Idomeni camp and said coughs, fevers and dehydration were among medical issues that have begun to emerge in the crowded makeshift settlement due to poor sanitation.
"We had one woman who had a Caesarean section, discharged from hospital five days later with a baby and then she came back into us with a hemorrhage," Collis said. "They were living in a two-man tent — her, her mother, her husband and the baby — and it wasn't even waterproof."
While aid is available, Collins said refugees often have to wait in long lines.
"They have to fight for everything that's available... everybody has to fight for what they need," she said.