As world leaders gather in New York at the United Nations migration summit, London's Parliament Square was covered in what organizers are calling a "life jacket graveyard." Some 2,500 life jackets used by refugees and migrants, including 625 used by children, were laid on the grounds on Monday.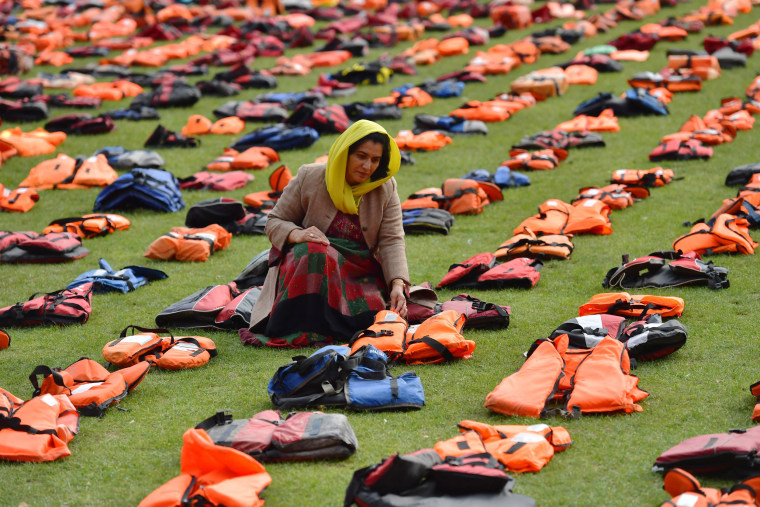 According to UNHCR, 298,099 refugees and migrants have arrived in Europe by Sea this year while an estimated 6,940 people drowned or went missing while attempting to make the crossing between January 2015 and August 2016.
The installation, supported by refugee charities, intends to focus attention of the UN summit on addressing the plight of refugees.