A majority of Europeans would support a Trump-style ban on further migration from mainly Muslim countries, according to a poll of more than 10,000 people in 10 countries.
An average of 55 percent of those surveyed for London-based think tank, Chatham House, agreed that immigration from Muslim–majority countries should be halted.
The poll released Tuesday comes after a bruising 18 months that have seen a string of terrorist massacres linked to radical Islam as well as record-setting levels of migration that have created social tensions across the continent.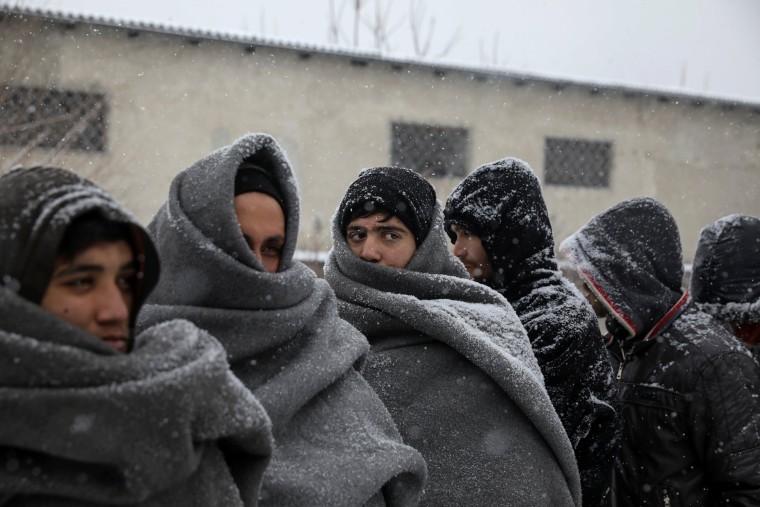 Majorities in all but two of the 10 countries polled supported a ban, ranging from 71 percent in Poland, to 53 percent in Germany, 47 percent in the United Kingdom and 41 percent in Spain. In no country did the percentage that disagreed surpass 32 percent.
Chatham House called the findings "striking and sobering" and said in a news release that the figures "suggest that public opposition to further migration from predominantly Muslim states is by no means confined to Trump's electorate."
The poll, carried out before President Trump took office and implemented his executive order on immigration, also found that the issue crossed the political spectrum — three-quarters of respondents in support of a ban self-classified as right-wing and more than a third said they were left-leaning.
Support for a ban is also higher among older Europeans than younger ones, and there's an educational divide: less than half of all college graduates supported further migration curbs.
The Chatham House poll, conducted with Kantar Public, surveyed samples of over-18s in Austria, Belgium, France, Germany, Greece, Hungary, Italy, Poland, Spain and the U.K. Fieldwork was carried out between Dec. 12, 2016, and Jan. 11, 2017, and involved 10,195 respondents.
PHOTOS: Stranded Migrants Brave Bitter Cold in Serbian Warehouses