Editor's Note: An earlier version of this story incorrectly stated that the number of refugee and migrant arrivals this year had surpassed the total from the first six months of 2015. That was based on UNHCR figures which the agency has since corrected.
The number of refugees and migrants making the perilous sea journey to Europe in the past two months nearly matches the entire first half of last year, the U.N. refugee agency warned Tuesday.
While numbers have come down during the winter they still remain high, the U.N. said, with 131,724 people making the journey in January and February. That approaches the 147,209 for the first six months of 2015.
"It's rough," UNHCR spokesman Adrian Edwards said. "We're also still seeing people die as part of this movement — 410 deaths so far in 2016 ... It is a worrying situation."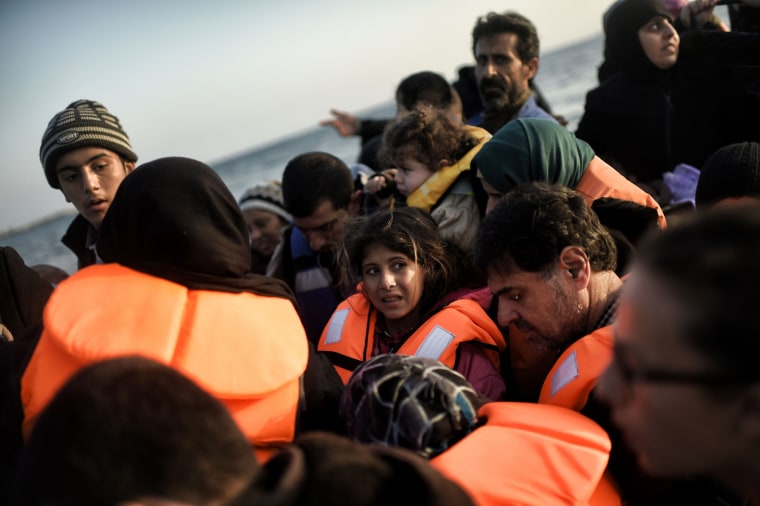 He said European nations need to start working together — and start implementing steps they've agreed on already such as relocation programs.
"It really is necessary for Europe to wake up now, see the situation that's building and act to try to avert this becoming a bigger crisis," Edwards said.
The bulk of the arrivals — 122,637 — have landed in Greece, prompting the U.N. to warn that Europe "is on the cusp of a largely self-induced humanitarian crisis" due to a "rapid build-up" of people in the already-struggling nation.
The U.N. said the number of refugees and migrants in Greece in need of accommodation had "soared" to 24,000 — with around 8,500 alone in Idomeni overnight along the border with Macedonia.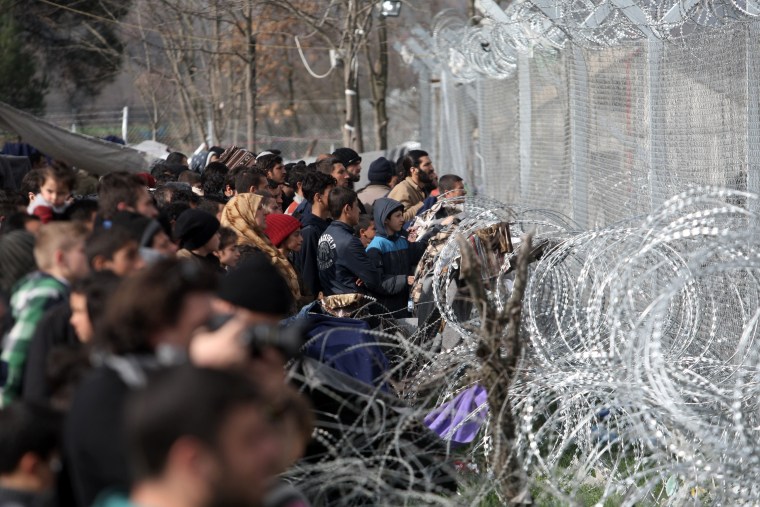 People there are sleeping in the open and the crowded conditions have led to food and water shortages, the U.N. said.
New border restrictions and a lack of governmental cooperation are causing "unnecessary suffering, the U.N. added.
Those restrictions have sparked violent confrontations at borders on the so-called Balkans route, with officials unleashing teargas Monday on refugees who'd torn down a fence to cross into Macedonia.
The border crossing was calmer on Tuesday but "very tense," according to Doctors Without Borders field coordinator Antonis Rigas.
"Since three days now the border is closed without any justification, without any information," he said. "The people arriving here after seeing so much difficulties — from Syria, from Iraq, from Afghanistan — they are very tired, they are very pessimistic. It's not good."
He said aid organizations have been struggling to distribute enough tents to house the thousands of refugees and migrants who've converged at the border. There are "so many children, so many women, so many families," he added, saying more than 35 percent of those gathered are under the age of 18.
"They were so afraid to cross the sea" and now find themselves stuck, Rigas said. "They are very disappointed and frustrated."
The U.N. pointed to a failure by other nations to take in refugees from Greece — saying that states have so far only pledged 1,539 spaces and only 325 actual relocations have occurred.