At least 24 migrants — including several children — died after their boat sank off a Greek island overnight, coast guard officials and an aid group said Thursday.
Rescue efforts were launched off Samos, close to the Turkish coast, after a survivor who struggled ashore told Greek authorities the boat had been carrying 40 to 45 people.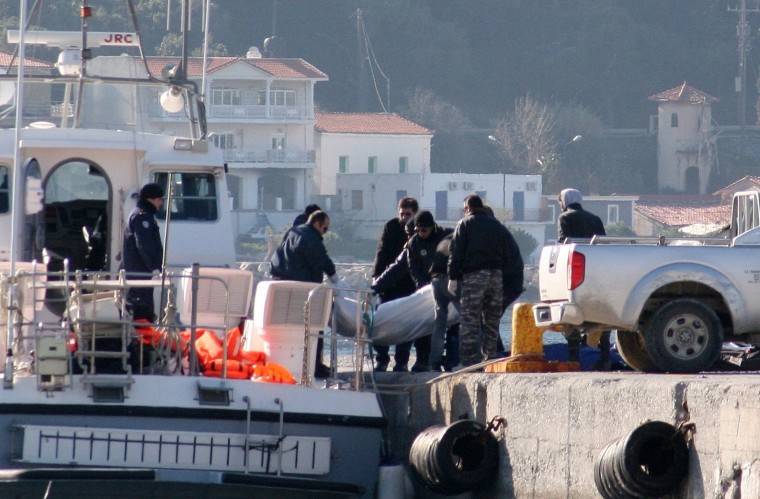 "We have 10 rescued and 11 missing," a Greek Coast Guard official told Reuters. "The search and rescue effort is continuing."
Aid group Doctors Without Borders said nine of the 24 bodies pulled from the sea were children. It renewed its call for a safe land passage to be opened on the Greece-Turkey border in order to reduce the death toll in the Aegean Sea.
At least 224 men, women and children have died trying to reach Europe so far in 2016 — equivalent to eight every day, it said.
More than 600,000 migrants fleeing Syria, Afghanistan and other war-torn or impoverished countries arrived in Greece from Turkey last year, risking the short but dangerous sea crossing, often on inflatable rafts.
Six migrants including a child drowned when their vessel sank off the island of Kos close to Turkey early Wednesday, while 17 children and 25 others drowned in the same area last week.
Separately, the United Nations' refugee agency expressed alarm Thursday at the apparent death from cold of two migrants near the Bulgaria-Serbia border. Their lightly-dressed bodies were discovered last week amid a spell of freezing cold weather in southeastern Europe.