The bodies of 117 migrants — most of them women — have washed up on a Libyan beach, officials said Friday, marking a particularly deadly day in the Mediterranean migrant crisis.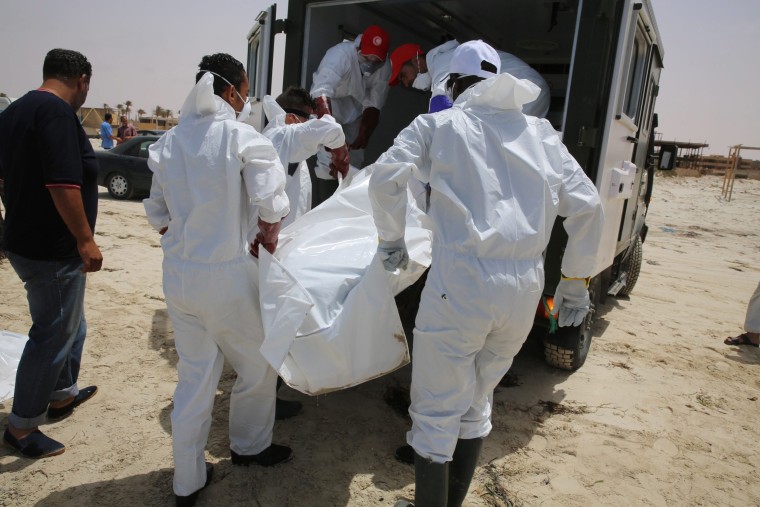 The Libyan Red Crescent said "a large number" of bodies had been "tossed by the waves onto the shores" off the city of Zuwara in northwestern Libya. It said in a statement posted on Facebook that workers removed 117 bodies — 75 women, six children and 36 men — and that search -and-rescue operations were still ongoing.
It was not immediately known what capsize or shipwreck the victims were from — there have been several in recent days, including another incident on Friday off the coast of Greece's Cete.
More than 300 migrants and refugees were rescued there after their boat capsized in the Mediterranean Sea, according to Greece's Hellenic Coast Guard.
Three bodies also were recovered in the large-scale operation around 85 miles south of the Greek island of Crete, Greek officials told NBC News on Friday.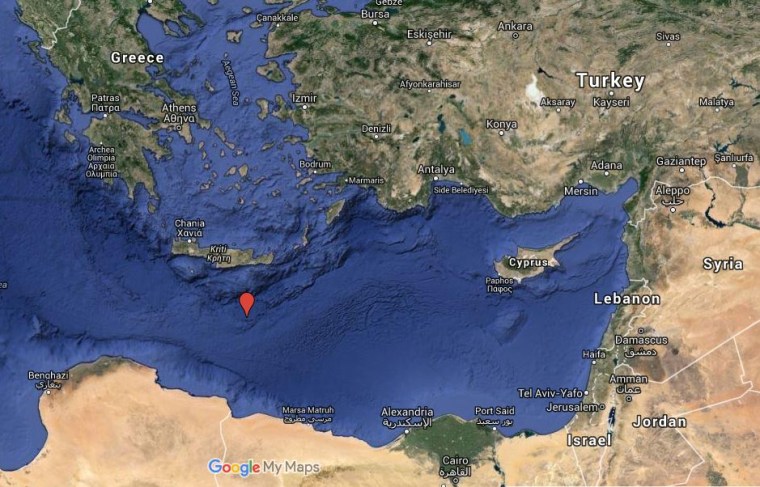 Six ships and three helicopters joined rescue efforts after the 80-foot migrant vessel capsized in winds of up to 25 mph, according to the coast guard. At least 302 people were rescued and boarded nearby ships.
Although the area was in Egypt's area of responsibility, the search was led by Greek authorities, with two helicopters from the country's army and one from its navy.
PHOTOS: Thousands Rescued From Mediterranean Sea in 72 Hours
There was no immediate information about the nationalities of those on board or from where the vessel had departed.
The numbers of migrants and refugees attempting to reach Europe from North Africa has spiked in recent months after a deal clamping down on the previously busy sea route between Turkey and Greece came into force in March.
In May, 85 percent of deaths in the Mediterranean happened along this route — totaling some 1,095 fatalities — according to the International Organization for Migration.
May saw 1,095 deaths along this "Central Mediterranean" route — with boats often leaving for Europe from Egypt or Libya, according to the International Organization for Migration.