A record-breaking number of migrants and refugees arrived in Europe in October — a number nearly equaling the total for all of last year, according to the United Nations refugee agency.
Adrian Edwards, a spokesman for UNHCR, said 218,394 migrants and refugees reached Europe by sea last month — compared with around 23,000 in October a year earlier. The total number of arrivals in 2014 was around 219,000, according to UNHCR.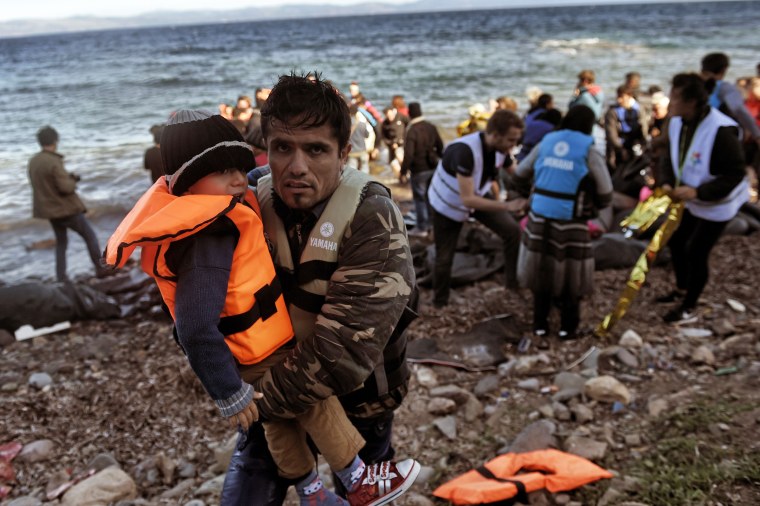 Edwards told NBC News that UNHCR had initially predicted around 700,000 crossings for this year, but numbers have already exceeded that figure with the agency estimating more than 744,000 arrivals so far in 2015.
Greece has borne the brunt of arrivals and struggled to cope with an influx of refugees and migrants reaching the shores of islands such as Lesbos.
The Greek coast guard said Monday it rescued more than 1,400 people in 39 separate search-and-rescue operations in the eastern Aegean over the weekend — and the onset of winter weather appears to have done little to stem the tide, according to the mayor of Lesbos.
"Throughout last week the weather was really bad but the influx did not decline," Mayor Spyros Galinos, told NBC News, saying the numbers of arrivals are 20 times higher than last year.
He called it "pure luck" that anyone could survive crossing the sea in overloaded dinghies and rotten wooden boats — "floating caskets" — given the rough conditions.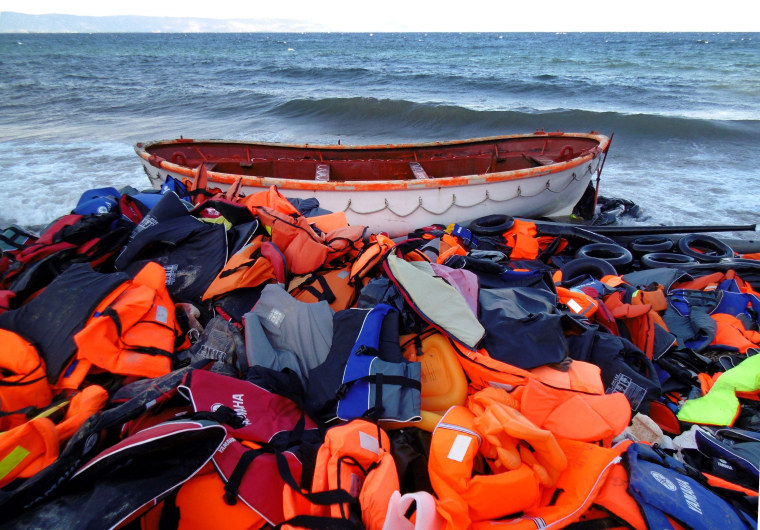 "Yesterday we held 5 funerals, but there are still 55 bodies at the morgue," he told NBC News. "Who could have anticipated such a carnage in the Aegean?"
Kathryn Sokol, the International Rescue Committee's emergency program coordinator on Lesbos, said the number of arrivals in October had come as a surprise.
"We expected August and September to be the highest months and there was anticipation of a decrease because of the winter coming but so far we haven't seen even the slightest decrease," she told NBC News. "
She noted that "the main reasons" refugee were fleeing haven't changed — the war in Syria continues unabated — and many new arrivals have spoken of fears European borders will close.
"There is a sense of urgency," she said.