PRAGUE — The Czech Republic on Tuesday rejected once again any mandatory quota for migrants as Europe remained divided on how to deal with its largest refugee crisis in decades.
The Czech Republic is among several central European countries to have sparred with Germany and others over accepting some of the hundreds of thousands of people flooding into Europe, mostly fleeing conflict and poverty in the Middle East, Africa and Asia.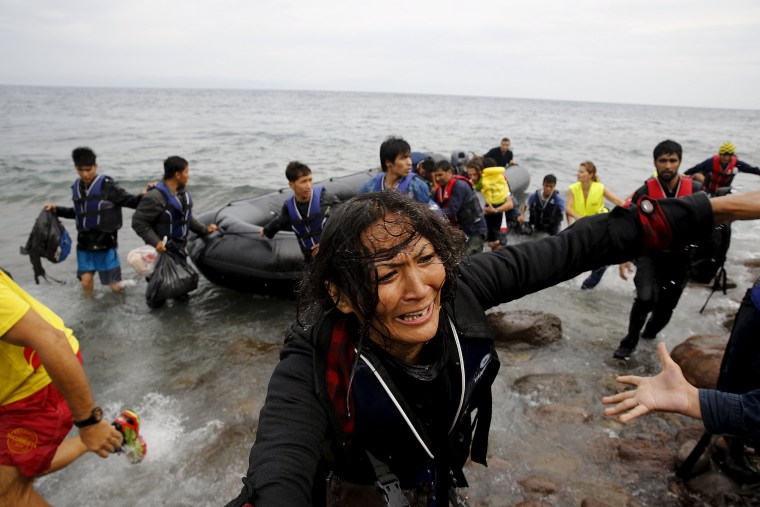 European Union interior ministers were due to discuss redistributing 120,000 migrants at a meeting in Brussels Tuesday, and the dissenting countries may be outvoted on the issue under the EU's decision-making rules if there is no agreement.
"We will strictly reject any attempt to introduce some permanent mechanism of redistributing refugees," the Czech prime minister Bohuslav Sobotka said ahead of the talks. "We also reject using a quota system in any temporary mechanism."
Sobotka said the European Union should focus on trying to find a solution to the war in Syria; helping in countries neighboring the crisis areas; protecting external borders; creating centers for asylum-seekers at EU borders and turning back economic migrants.
German Chancellor Angela Merkel agreed in part but said Europe would not succeed by building fences.
"We are learning in this refugee situation that we are all connected to each other and our lives are affected if terrible things happen elsewhere," she said. "We will not be able to change that by building fences ... only by fighting the causes."
Meanwhile, the U.N. refugee agency said 477,906 people have arrived in Europe by sea this year and the relocation program being discussed in Brussels "will not be enough to stabilize the situation."
It urged the EU to quickly set up facilities in Greece, which has taken in tens of thousands of people — mainly refugees from Syria arriving through Turkey.
Austrian police say about 1,000 new arrivals are expected soon at the main border crossing point with Hungary, after nearly 10,000 migrants trekked into the country.
Police spokesman Helmut Marban said Tuesday that most of Monday's arrivals at the Nickelsdorf crossing east of Vienna had already been brought to emergency shelters elsewhere in the country.
He said Hungary is bringing the 1,000 people expected Tuesday to its side of the border by train. From there, the migrants usually walk into Austria.