Austria announced Wednesday it would limit the number of migrants and refugees granted asylum to no more than 1.5 percent of the population over the next four years — the latest clampdown in Europe's immigration crisis.
It means the number accepted for asylum will be capped at 37,500 this year, compared to approximately 90,000 processed during 2015.
"We cannot accept any more asylum seekers," Austrian Chancellor Werner Faymann told reporters.
In total, the number will be limited to 127,000 by the end of 2019.
Austria has already moved to tackle the tide of refugees and migrants flowing across its borders. Its finance minister said Tuesday the government would take measures to make the country "less attractive" to migrants — including cuts to welfare payments and a possible lower statutory minimum wage.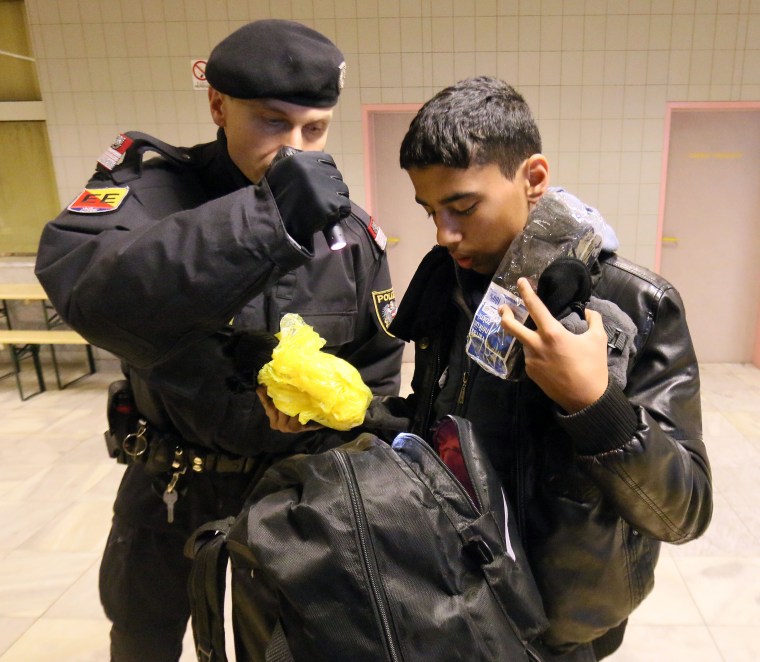 A package of measures should be in place by next month, Die Presse reported.
Hundreds of thousands of migrants have streamed through Slovenia and Austria into Germany since September, when the countries threw open their borders to a wave of people fleeing war and poverty in the Middle East, Afghanistan and elsewhere.
Related: Divided Europe: Another Fence Is Built to Thwart Migrants
Germany itself has taken in 1.1 million migrants, the vast majority of those to have entered Europe over the past year. But it's rethinking its open-door refugee policy in the face of increasing difficulties housing migrants and a spate of sexual assaults on women by young male asylum seekers.