IDOMENI, Greece — A refugee mom says her children are begging to return to war-torn Syria rather than endure conditions in a squalid camp on Europe's southeastern border.
Fatima Ahmad said she and her family crawled "like snakes" on their journey through Turkey and Greece, ending in the disease-ridden Idomeni camp that has sprung up next to the closed border crossing with Macedonia.
The mother-of-five is trying to reunite with her 13-year-old son, Iham, who is already in Frankfurt, Germany.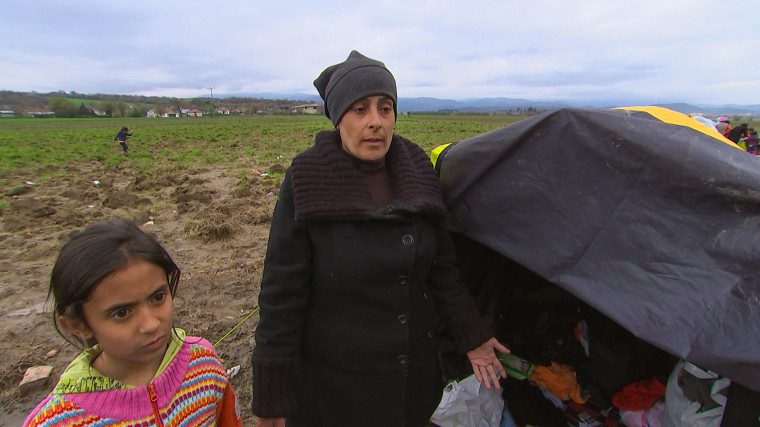 "We hope maybe … the governments of Europe do [something] for us," she told NBC News. "Maybe [German Chancellor Angela] Merkel will give some help to us."
She was speaking after European Union leaders held talks in Brussels to try and hammer out a deal to end the continent's worst migrant crisis since World War II. A draft of the deal proposed that Turkey would take back any migrants and refugees who'd made it to Europe from Turkey — but conditions that came with the offer sparked criticism about its legality.
"In Syria, we quickly die … but in this place we die slowly"
More than one million migrants and refugees flowed into Europe in 2015 — and already 153,500 have arrived by sea this year.
The influx prompted European leaders to agree on closing the Balkans migration route — triggering several countries along it to fully clamp down their borders. That has left more than 14,000 people stranded in Idomeni, where disease is rife and fields are used as a toilet.
Fatima's daughter Arwa, 9, last week became the camp's first confirmed case of Hepatitis A.
"Help me, please … take me out of this place," she said. Syria is "better than this place."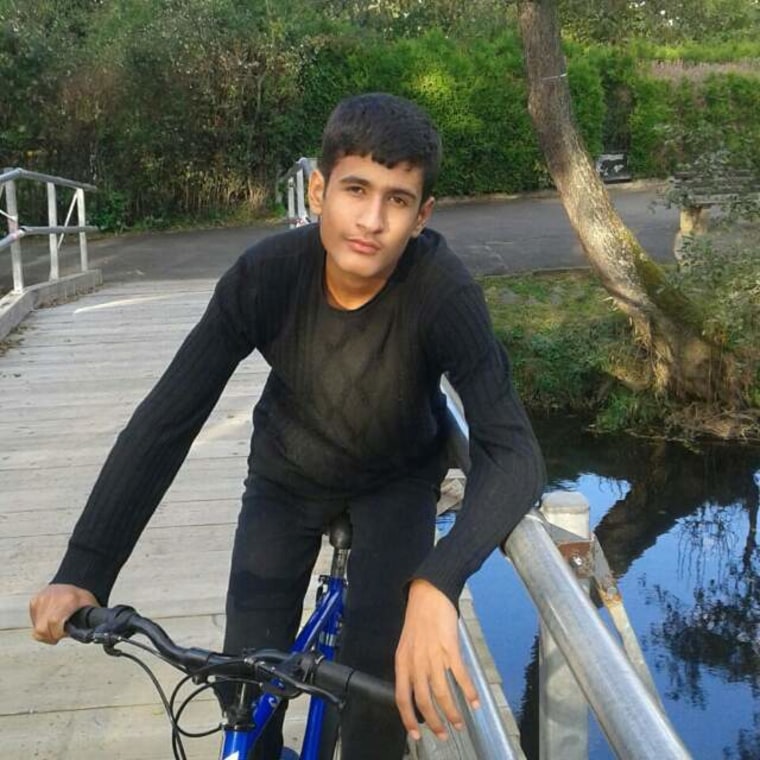 She added: "In Syria, we quickly die … but in this place we die slowly. Animals can't live this life."
Fatima's family left the town of Hasaka in eastern Syria one month ago, fearful of advances by ISIS, and made a traumatic boat journey across the Aegean Sea before advancing across Greek farmland.
They crawled "on hand and foot, like animals," she said, "sometimes like dogs, sometimes like snakes," and hid in freezing cold fields to avoid police.
She said: "My children all say, 'I hate this place, mom. Please return me to Syria.' Under the guns or the bombs [is] better than to stay in this place."