BIELEFELD, Germany — Can a robot help Germany integrate its influx of migrants? A new research project thinks the answer might be yes.
More than 1 million refugees reached Germany last year. Children represent around 25 percent of the refugees and migrants arriving in Europe, according to the International Organization for Migration.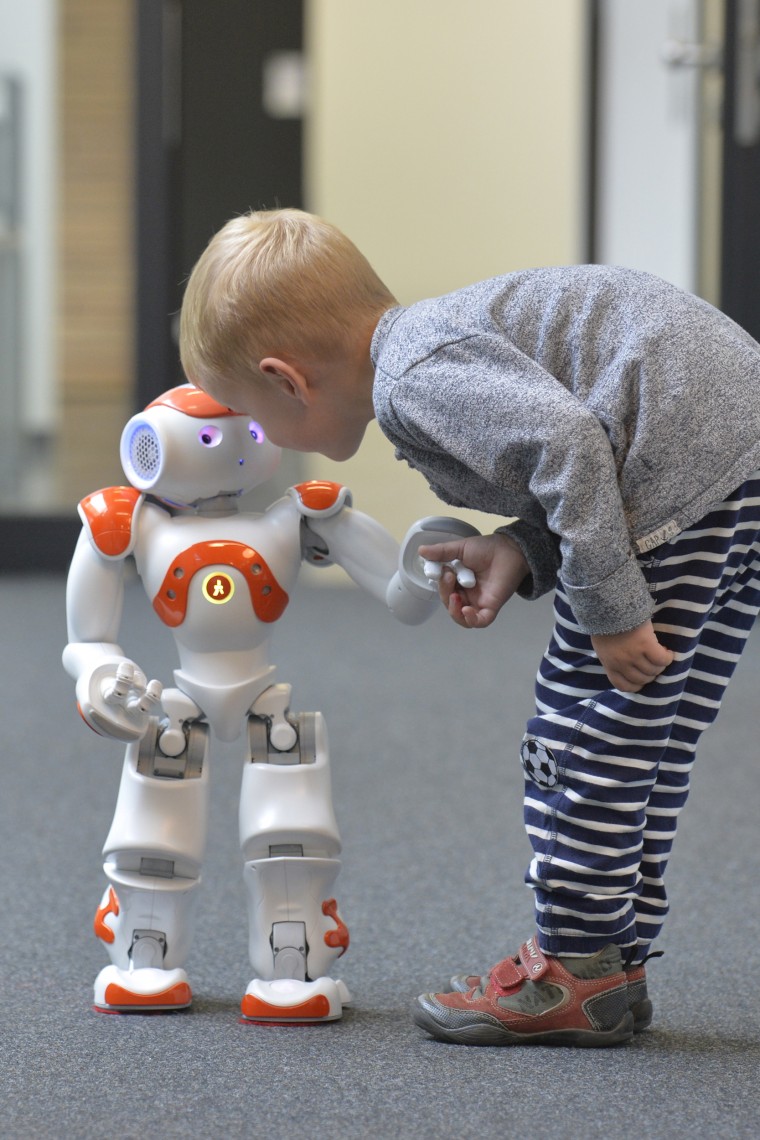 That's where "Nao" comes in. Researchers at Germany's Bielefeld University are testing whether the high-tech, wide-eyed robot can help teach migrant children language skills.
"Kids respond very positively to the small humanoid robot Nao that we are programming," said Stefan Kopp, an artificial intelligence expert working on the project. "They are highly motivated and its fun for them to interact with the technology."
The "El Tutor" project aims to explore how social robots can assist with second language teaching at pre-schools, like being used for classroom exercises.
"The robot might actually ask the child for help at times," Kopp said. It also can offer fun responses when a child performs well.
Kopp said the project puts special focus on "children from foreign countries with an immigration background" — but that Nao is also being tested on German children learning English in kindergarten.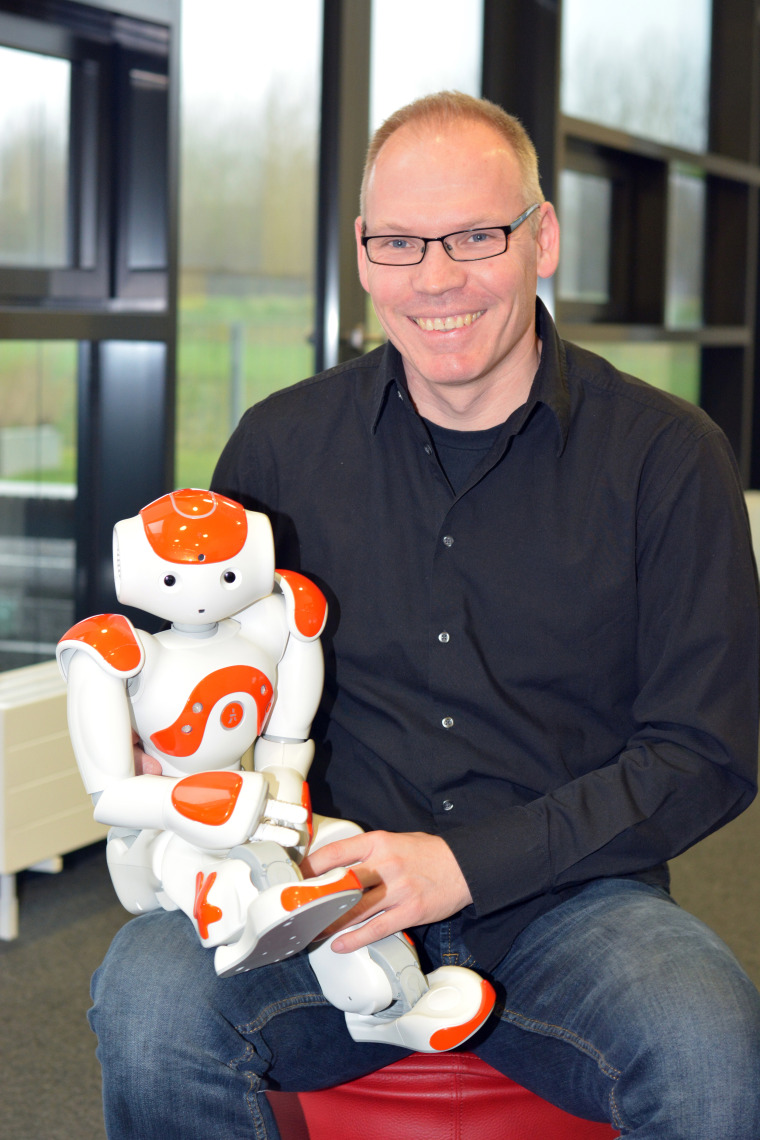 He said several European countries, including Turkey, the Netherlands and Great Britain — are participating in the three-year research program.
Originally, Nao was designed as a so-called "social robot," with a human-like appearance. The three-fingered humanoid robot can walk, talk and move its hands — lacking only facial expression.
At 23 inches tall, Nao's small stature — and dance moves — have earned the robot raves in tech circles. Its high-tech features — accelerometers, sonar, infrared sensors, HD cameras and an ARM-9 processor — sees Nao sell for around $9,000 in online shops.
It's been used as a toy for kids and even playful adults. The Bielefeld University researchers now want to see if Nao can serve as a teacher — assigning exercises and correcting mistakes — or an empathetic peer and learning companion.
Within the next year, researchers in Germany hope to have Nao interact with children autonomously and engage in a so called "language game."
New language technology already allows scientists to use speech recognition, while state-of-the-art image processing devices help to reliably detect a child's emotions via face recognition.
One of the main challenges researchers expect to face will be variations in pronunciation.
Because Nao will not be able to properly recognize dialects and mispronunciation in the near future, Kopp said it still will be necessary to find other ways of interaction to aid teaching — like tablets or, if necessary, human assistance.