Scores of migrants, including young children, were feared to have drowned Wednesday off the Greek islands after their frail, wooden ship sunk amid strong winds and worsening weather, authorities and witnesses said.
At least three bodies were recovered: 1- and 4-year-old boys and an adult male, the Greek Coast Guard told NBC News.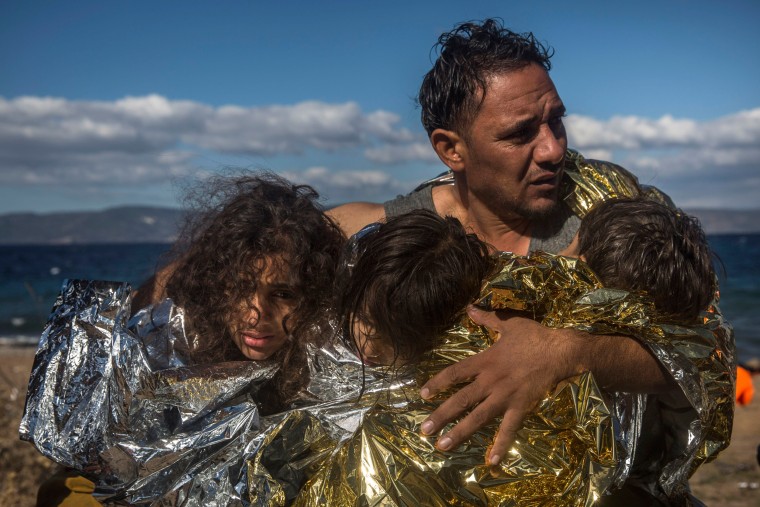 About 120 others on a boat with 200 passengers were rescued, a witness added.
Meanwhile, 10 children were given CPR on the beach on the island of Lesbos for more than 20 minutes, the witness said. Their conditions weren't immediately known.
Officials said that, in total, about 242 refugees and migrants were transferred to the Lesbos beaches of Molyvos and Petra during a search and rescue operation that began Wednesday morning and included a helicopter and two Coast Guard vessels. Most of those rescued were suffering from hypothermia and given thermal blankets.
Related: Google Hopes New Online Tool Can Help Migrants in Europe
The possibility of more deaths is only the latest tragedy in the migrant crisis gripping Greece, which is considered a main entry point for Middle Eastern and African nationals seeking better lives in Europe.
An estimated 500,000 refugees and migrants have entered Greece so far this year.