That's one pricey red card.
Chuck Blazer, the American at the center of the world soccer bribery scandal, will pay at least $2.5 million — plus back taxes and penalties on millions of dollars of unreported income — according to a federal plea deal unsealed Monday.
Blazer — a former executive vice president of the U.S. Soccer Federation and once a powerful member of the executive committee of FIFA, the worldwide governing body for soccer — secretly pleaded guilty to a 10-count indictment in 2013 and agreed to cooperate with the U.S. bribery and corruption investigation that led to the toppling of FIFA President Sepp Blatter last month.
Blazer and eight other of the sport's most powerful executives were indicted, along with four sports marketing executives and an accused intermediary.
The plea deal — unsealed Monday in U.S. District Court in Brooklyn, New York — reveals that Blazer began cooperating with federal authorities in December 2011, establishing that the U.S. has been investigating FIFA for at least 3½ years.
In return, prosecutors didn't make a sentence recommendation and agreed to lessen the statutory severity of his crimes for sentencing purposes.
Under the deal, the bearded, high-living Blazer agreed to forfeit more than $1.9 million — which the court said was just a "portion" of the payments he received in bribes, kickbacks and the unauthorized sale of tickets for the World Cup, the world's most popular sports event.
Related: Why the FIFA Soccer Case Is Being Prosecuted in U.S.
Blazer also agreed to a second, still-to-be-determined forfeiture, plus the separate forfeiture of almost $500,000 from a bank account in the Bahamas.
Then there are the taxes, which Blazer dodged from 2005 through 2013. According to the plea deal, Blazer raked in more than $11 million in unreported income, which he'll have to pay not only the taxes on, but also what's likely to be hefty penalties.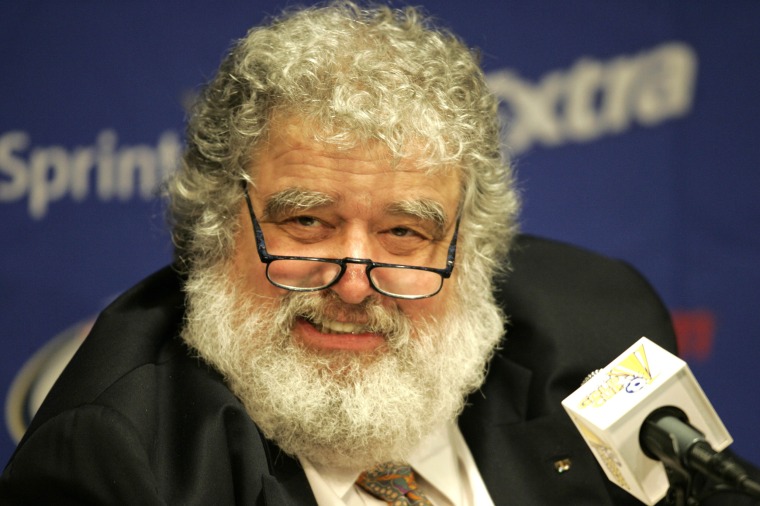 Federal prosecutors last month outlined an alleged two-decade conspiracy in which sports marketing executives paid Blazer and other FIFA executives more than $150 million in kickbacks and bribes in exchange for rights to televise soccer tournaments.
Subsequent federal documents showed that the investigation also involved FIFA's decisions on who should host at least two World Cups. The World Cups in 2018, in Russia, and 2022, in Qatar, are already under investigation by FIFA, which last week suspended bidding on the rights to host the tournament in 2026.
Related: FIFA Bribery Scandal Involved Two World Cups, Ex-Official Testified
According to a transcript of the 2013 hearing at which he pleaded guilty, Blazer told the court that he personally accepted a bribe for his support in the bidding to host the World Cup in 2010, which went to South Africa, and "facilitated" a bribe to a FIFA colleague in connection with the 1998 World Cup, which was hosted by France.
Other members of the executive committee also accepted bribes in connection with those World Cups, Blazer told the court.