Interpol issued wanted-person notices Wednesday for six people accused by the Department of Justice of being involved in a vast corruption network surrounding soccer's FIFA governing body.
The so-called "red notices" — which do not have the power of an international arrest warrant — were issued at the request of U.S. authorities, Interpol said in a statement.
Former FIFA vice president Jack Warner and former FIFA executive committee member Nicolás Leoz were the top names on Interpol's list, followed by Alejandro Burzaco, Hugo Jinkis and Mariano Jinkis, all heads of marketing businesses based in Argentina, and José Margulies, who runs Brazilian broadcasting firm Valente Corp. and Somerton Ltd.
RELATED: What's Next for FIFA?
Interpol said the charges included "racketeering, conspiracy and corruption."
Interpol issues its red notices to inform member countries that a judiciary authority has issued an arrest warrant and is seeking the location of the defendants "with a view to extradition or similar lawful action."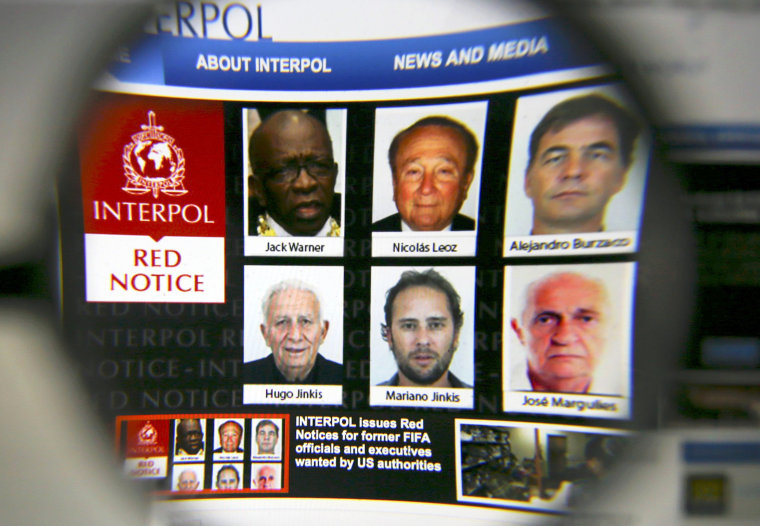 All six were among the 14 people mentioned in an indictment unsealed by the Department of Justice last week. The document alleged a decades-long corruption scandal worth $150 million between high-level FIFA officials and marketing executives.
Sepp Blatter announced Tuesday he was to resign as FIFA's president just days after being re-elected in the wake of the scandal.