Since 1990, when the U.S. qualified for the World Cup final round for the first time in 40 years, and especially since 1994, when the U.S. hosted the world's most popular sporting event, soccer has taken off in America, settling behind only football, baseball and basketball in nearly all statistical measures of popularity — especially among Latinos and younger players.
Here's a look at some of the measurements:
24,472,778
Number of people who play soccer at some level in the U.S. — second only to China. (Source: FIFA World Football Big Count)
24.3 Million
Number of U.S. television viewers of the 2010 World Cup Final between Spain and the Netherlands — more than watched the Rose Bowl (24.04 million), the NCAA men's college basketball championship (23.99 million) or the Winter Olympics closing ceremony (21.4 million). (Source: Nielsen)
3,055,148
Youth players officially registered with U.S. Soccer programs in 2014 — up by 89 percent since 1990, the first year the U.S. qualified for the World Cup final round since 1950.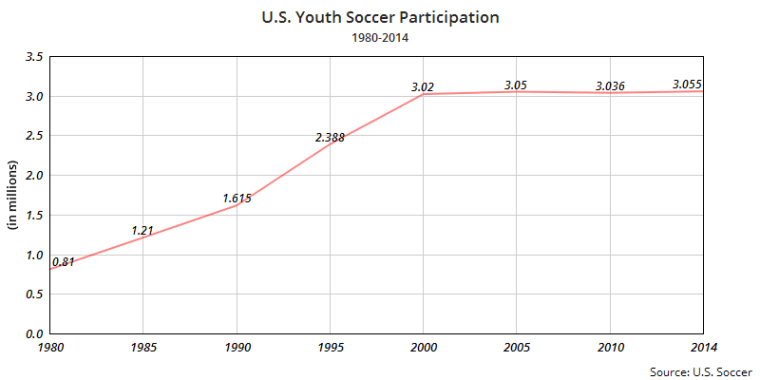 4th
Soccer's ranking as most popular sport to watch on television in the U.S. in January 2015, above ice hockey, auto racing, tennis and golf. (Source: Harris Interactive/Pew Research)
5th
Rating of the 2014 U.S.-Portugal World Cup game among all televised sports events in the U.S. in 2014, behind the Super Bowl, the NFC and AFC championship games and the BCS college football championship. (Source: Nielsen)
19,151
Average attendance at Major League Soccer games in 2014. (Source: MLS)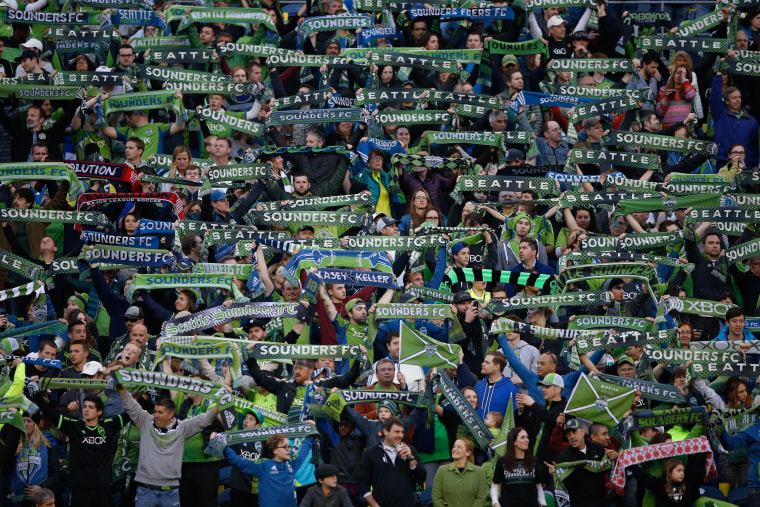 8th
U.S. worldwide rank in average attendance for first division-level professional soccer matches in 2014, just behind the Netherlands and ahead of Argentina and Brazil. (Sources: Barclay's Premier League, Deutscher Fussball-Bund, Federación Mexicana de Fútbol Asociación, Fédération Française de Football, Federazione Italiana Giuoco Calcio, Major League Soccer, Royal Dutch Football Association, Royal Spanish Football Association)
56 Percent
Proportion of Americans who identify themselves as Hispanic, Latino or African-American who report following soccer in non-World Cup years. (Source: YouGov Research)
40 Percent
Proportion of MLS viewer base that is the advertiser-targeted 34-and-younger demographic. (Source: Nielsen)
34 Percent
Proportion of MLS viewer base that identifies as Hispanic and/or Latino. (Source: Nielsen)
25.5 Percent
Proportion of Americans who identify as Latino or Hispanic who name professional soccer as their favorite spectator sport. (Source: ESPN/Luker)